Courses Search and Views Navigation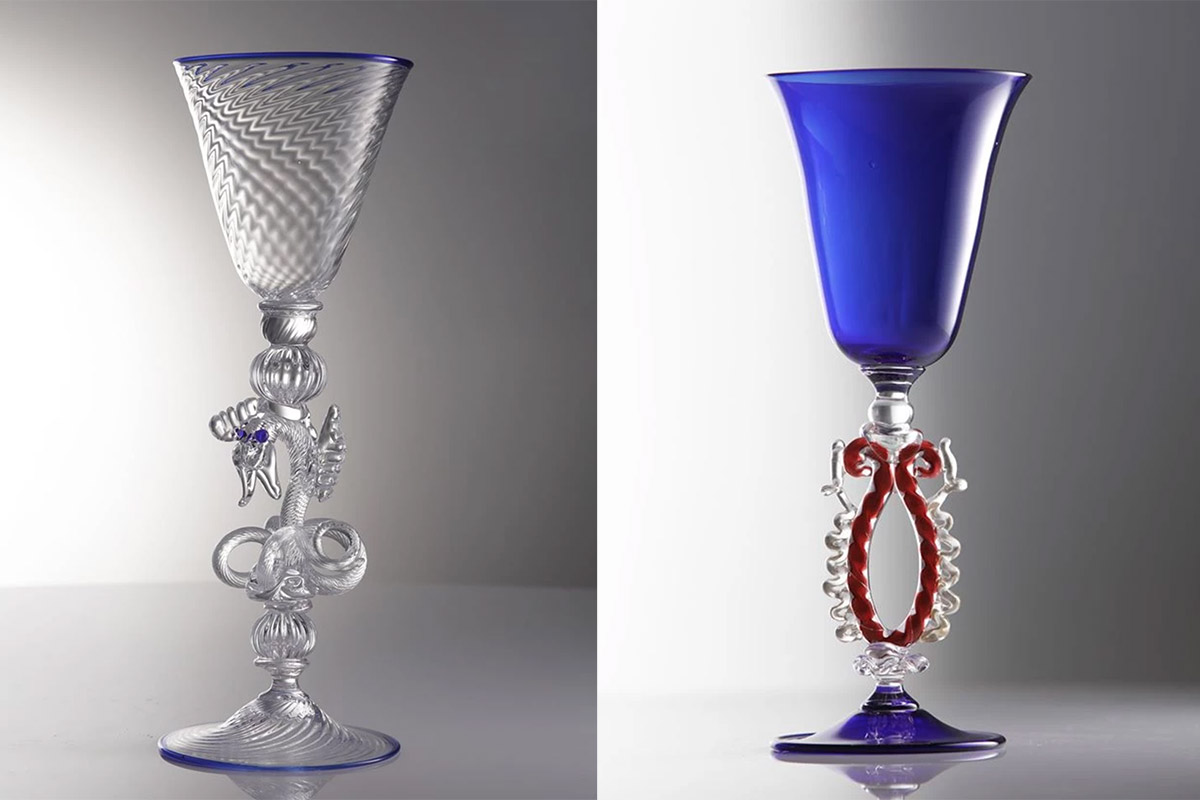 David Barry leads this fast-paced, two-day course on Venetian style stemware. This course aims to provide a basic understanding of blowing thin walled goblets; the use of optic moulds; blown stems and blown feet - as well as efficient teamwork. With demos and plenty of hands on learning, this course will certainly push your glassmaking to new limits.
Thu 6 May 2021 - Fri 7 May 2021
£450 / Places Left: 4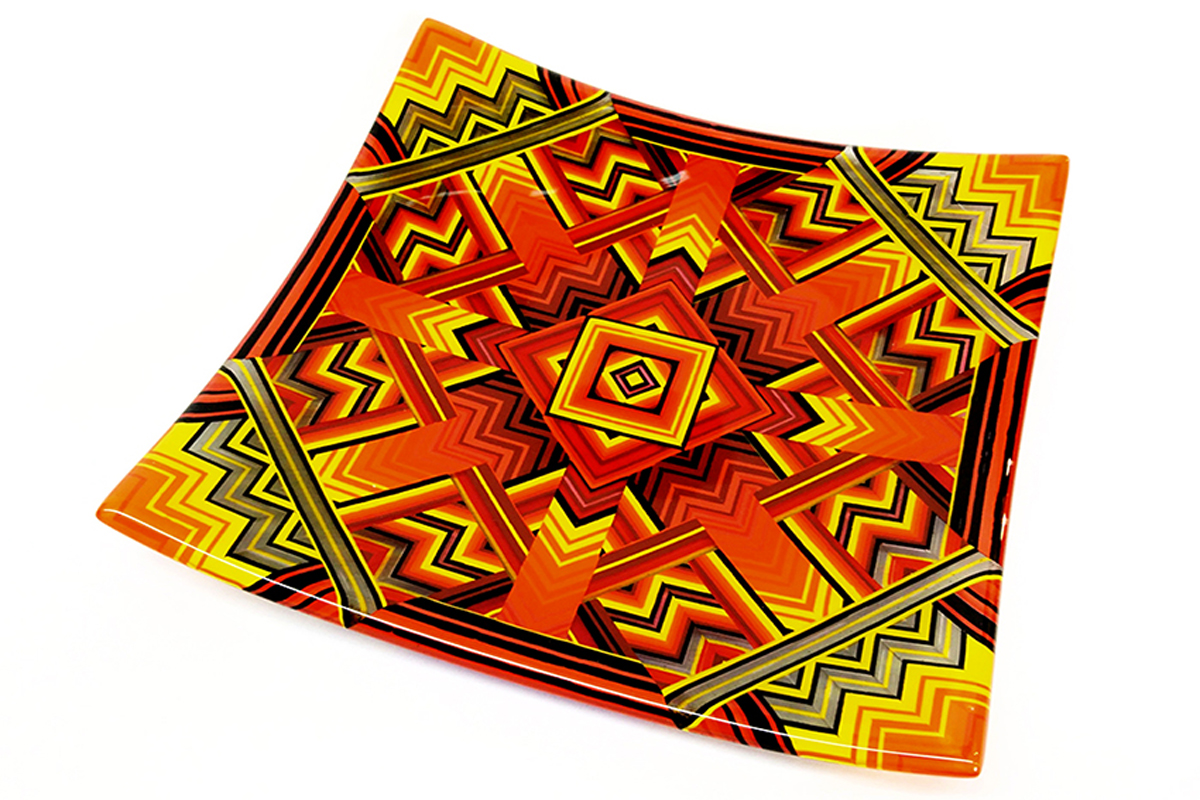 Over three days you will explore principles of advanced pattern forming in fused glass. Using pre-formed Bullseye glass stringer sheets, students will expand their knowledge and experience of kiln-forming and cold-working techniques to produce intricate patterns which utilise symmetry and geometry to create hypnotising mandala-like patterns.
Mon 17 May 2021 - Fri 21 May 2021
£795.00 / Places Left: 2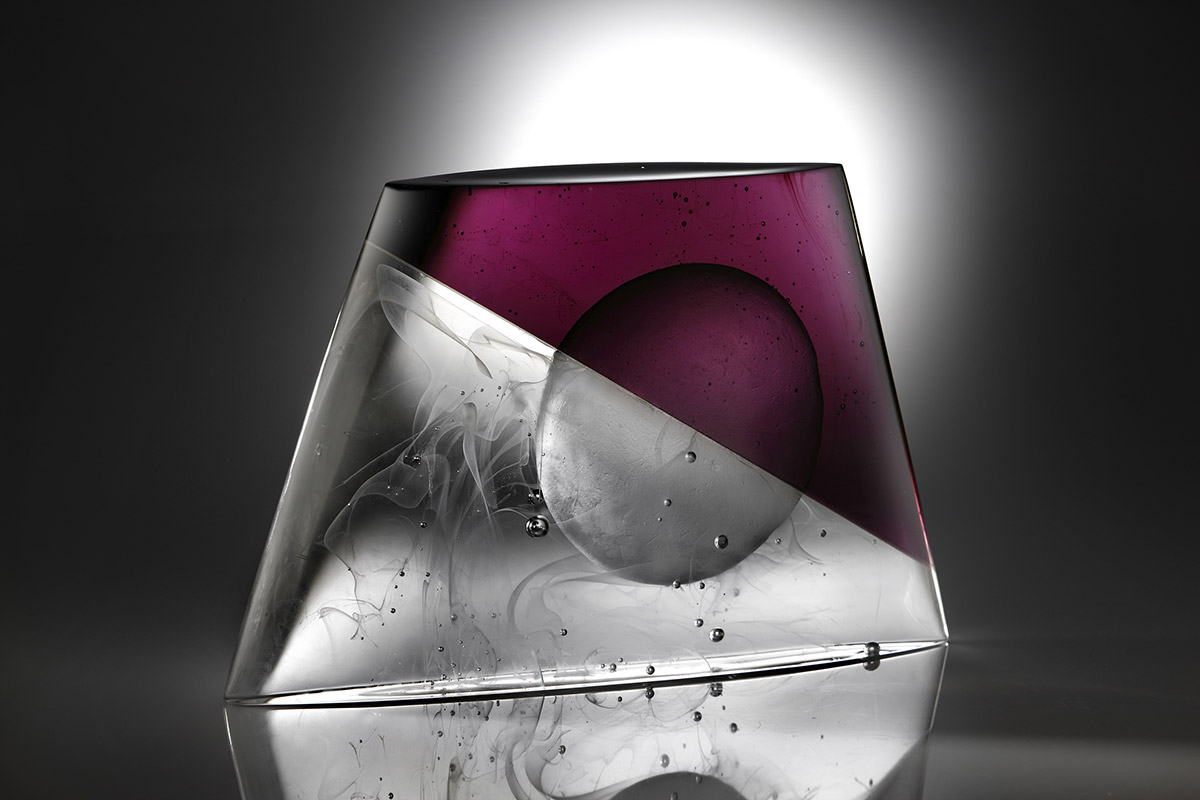 Create movement in kiln cast glass as veils and streaks of colour. Well known for her beautiful use of colour in cast sculpture, Fiaz will encourage students to experiment and find their own personal expressions. An inventive and experimental course, exploring mould-making techniques, colour manipulations and cold-working.
Tue 25 May 2021 - Fri 28 May 2021
£675 / Places Left: 1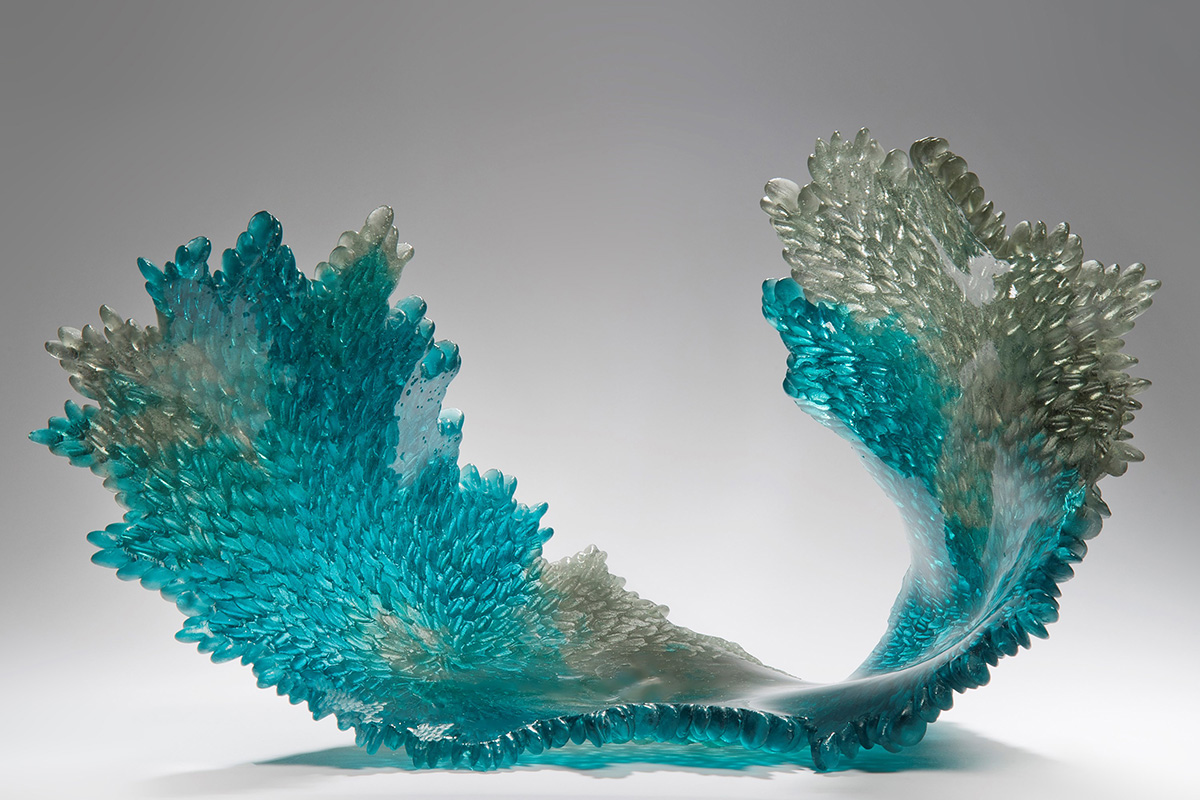 Create 3d sculptures using hot glass manipulation with traditional fusing techniques as a base. The emphasis will be on experimentation and is suitable for intermediate to advanced students who can embrace failure as being part of the learning curve in testing the limits of glass fusing.
Wed 9 June 2021 - Fri 11 June 2021
£595.00 / SOLD OUT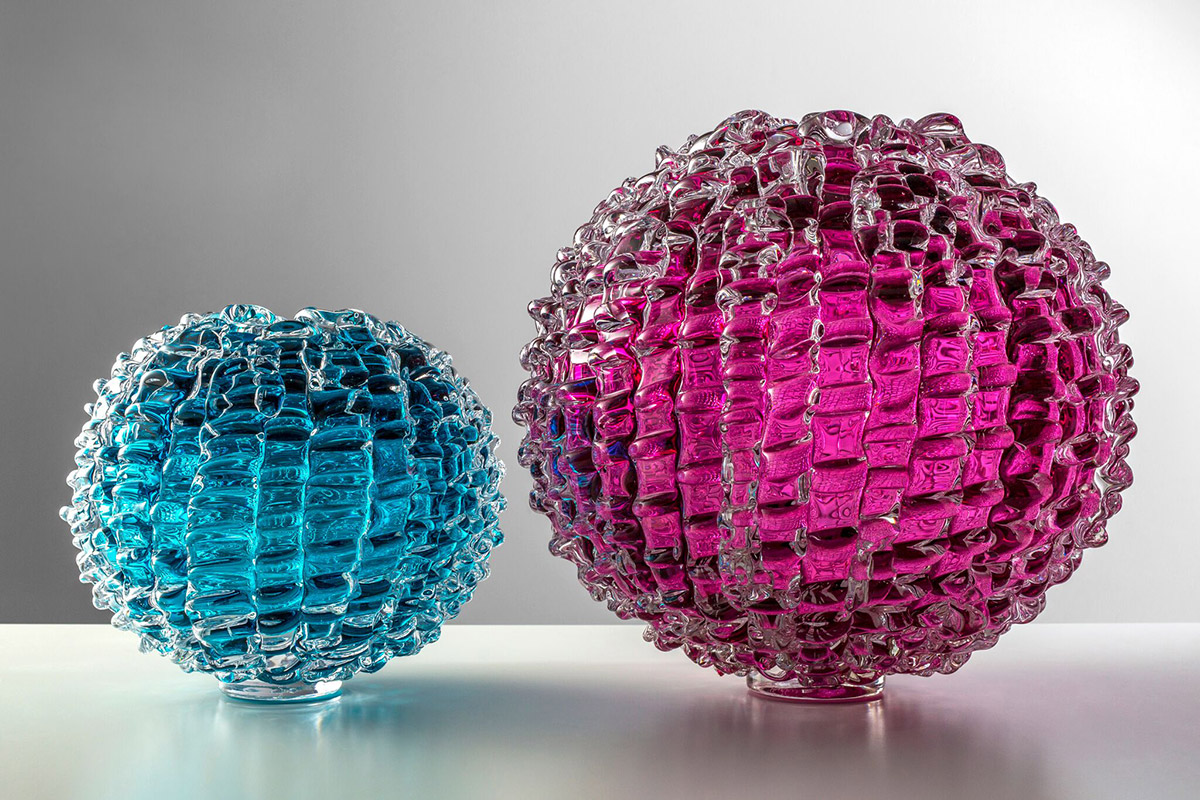 Katie Huskie will lead this weekend in the Hot shop, and focus upon the fundamentals of form and colour in blown glass. Her class will concentrate on the core principals of glassblowing, through the process of blowing basic forms well, and the exploration of colour with your chosen designs.
Sat 12 June 2021 - Sun 13 June 2021
£450.00 / SOLD OUT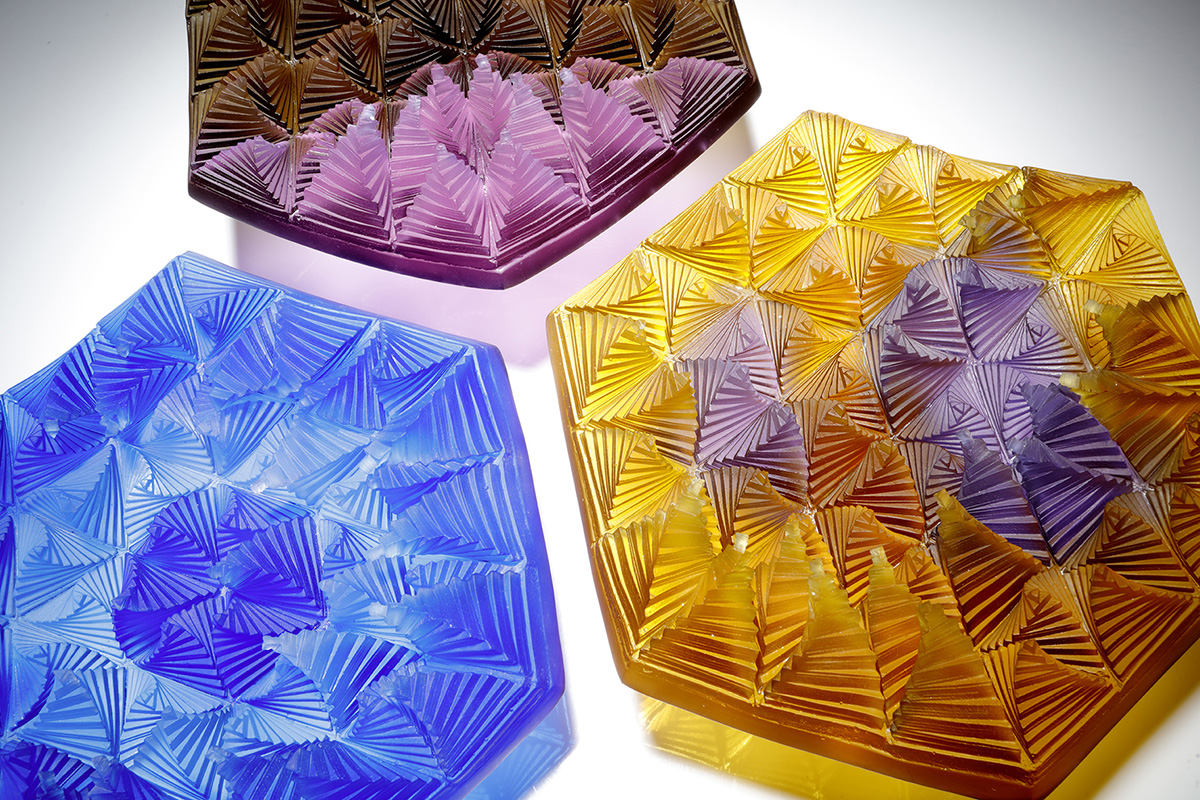 Models and moulds often open-up new ways of seeing work, and avenues for future exploration. Over four days you will explore the use of collage and paper sculpting techniques to create original relief models, focussing on form and textural qualities, then develop your moulds which will hold and shape the glass in the kiln.
Tue 22 June 2021 - Fri 25 June 2021
£625 / Places Left: 1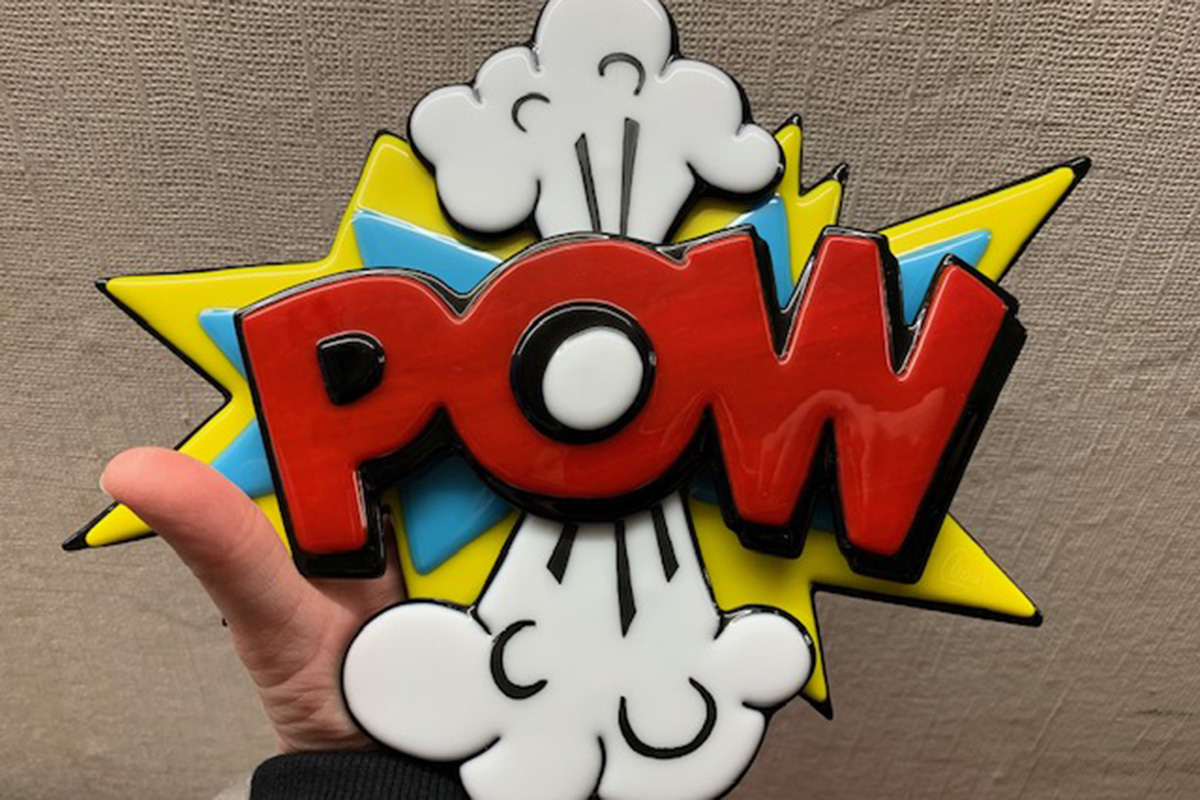 Explore various techniques involved in developing intricate 3D designs in fused glass with a 'Pop Art' style such as spray painting with glass enamels to bring shading and fine detail to your designs. Opal's style is inspired by a wide range of sources, including tattoo, comic, pop art, nature, photography and art in its wider context.
Thu 8 July 2021 - Sat 10 July 2021
£495 / Places Left: 6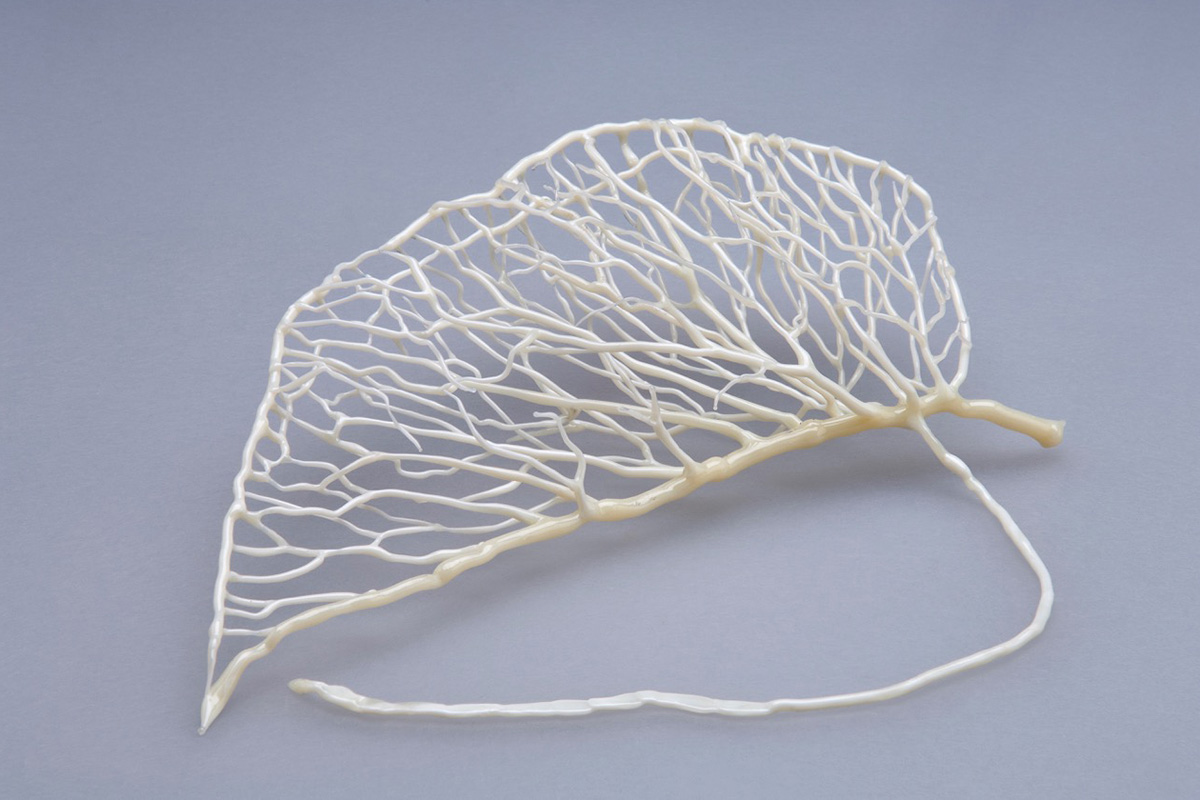 Explore the potential of using flameworking techniques to create elements that can be fused to the surface of sheet glass. Over three days you will investigate solid-sculpting, drawing, colour applications, carving/texturing and construction at the torch.
Mon 19 July 2021 - Wed 21 July 2021
£595 / Places Left: 4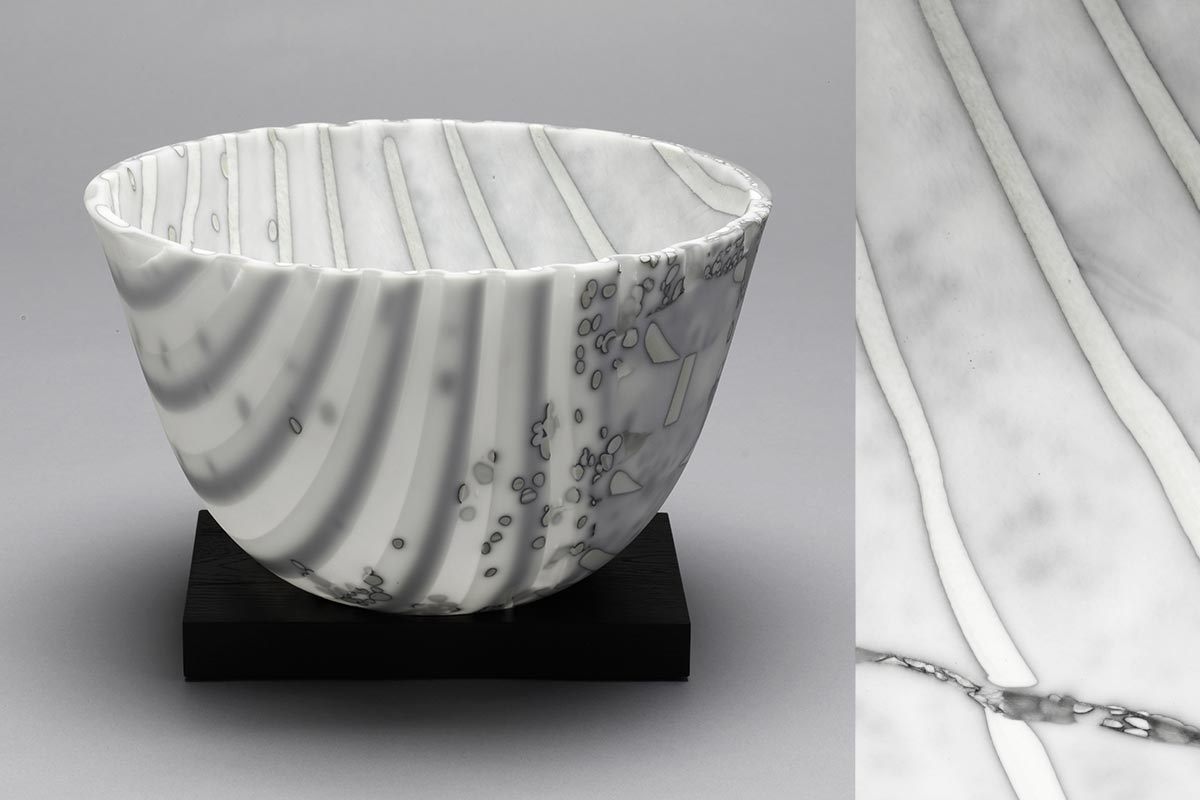 The aim of this 7-day class led by artist and master craftsman Karl Harron is to achieve a "sublime form". While negotiating the technical challenges of deep-slumping into three-step ceramic moulds, students will be encouraged to develop their aesthetic and conceptual perspective, rather than just mastering a technique.
Sat 11 September 2021 - Fri 17 September 2021
£975 / Places Left: 5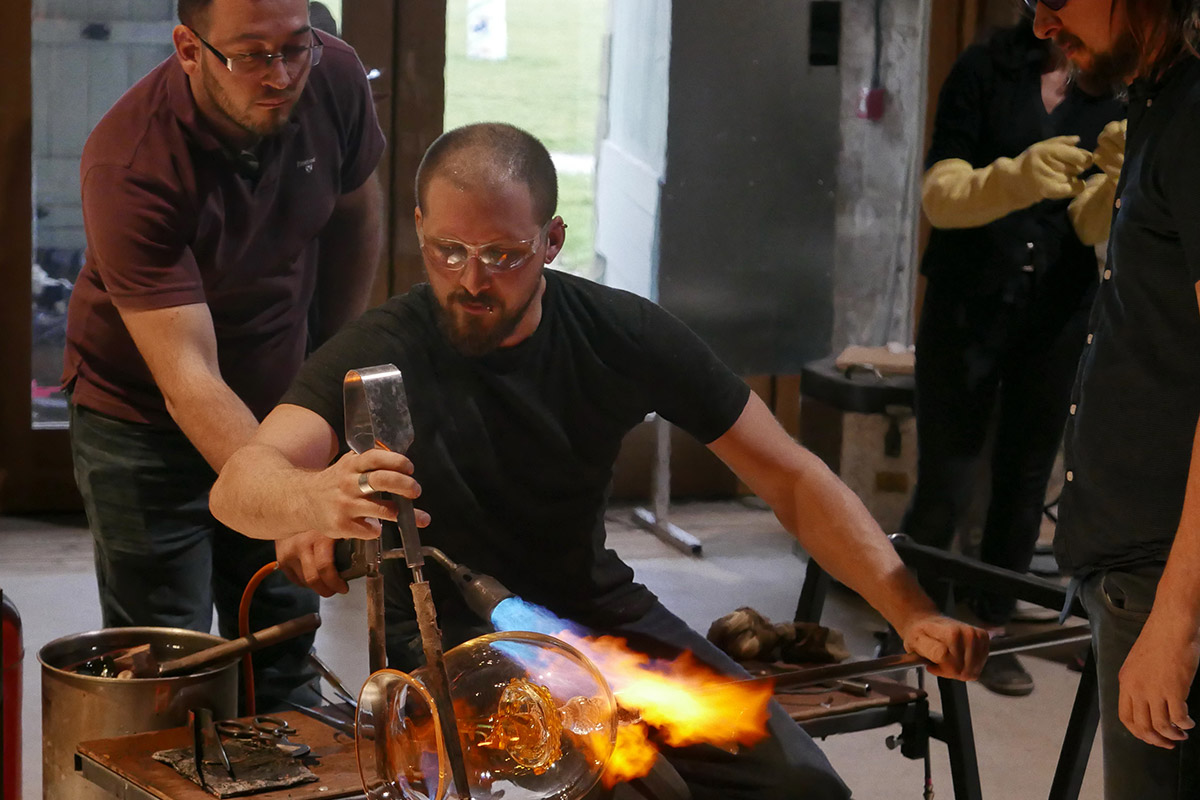 The oxy-propane torch is fast becoming one of the fundamental tools of the studio glass revolution, allowing artists to push the boundaries of conventional glass making. The torch allows for specific heat control and manipulation, creating ever expanding avenues for artistic expression.
Wed 29 September 2021 - Fri 1 October 2021
£675 / SOLD OUT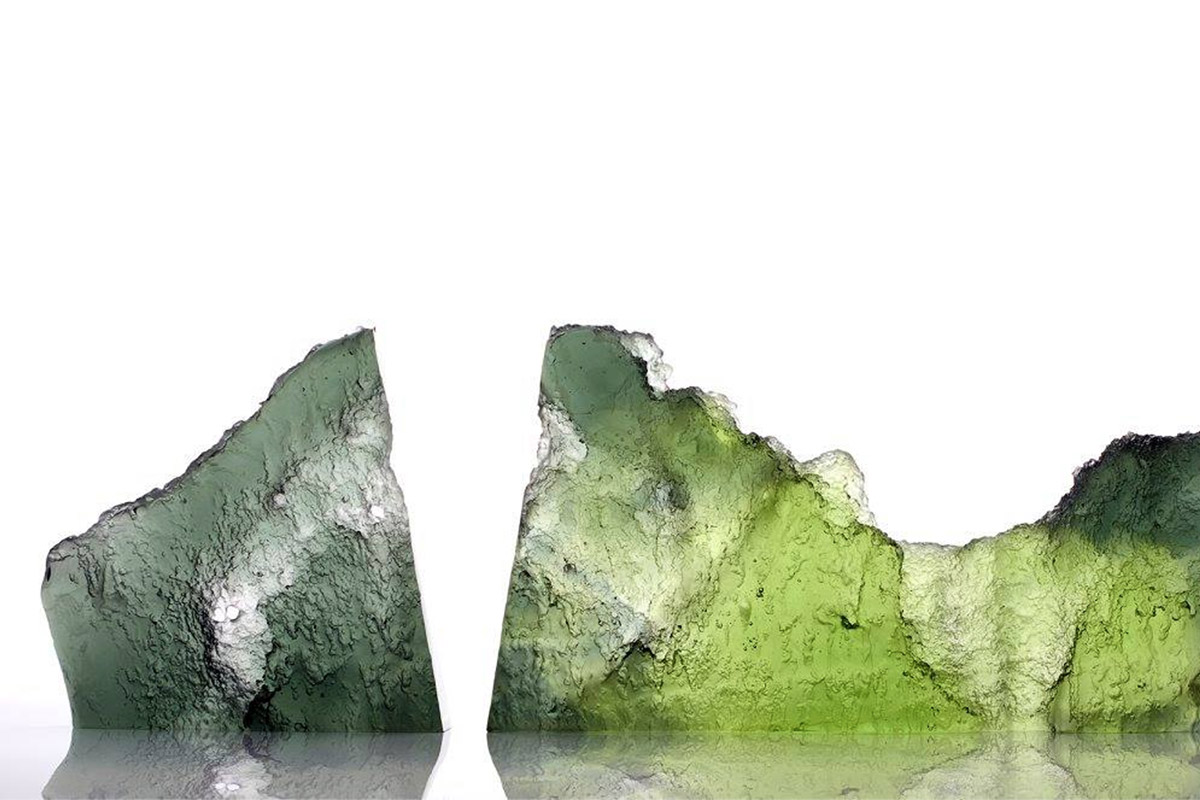 There is a great freedom in the 'one off'. The practice of a maker need not involve producing multiples of one thing. This course is aimed at embracing a spontaneous approach to the initial modelling process through looking at ways to be creative with materials and taking a more spontaneous view of cold working.
Thu 14 October 2021 - Sun 17 October 2021
£625 / Places Left: 5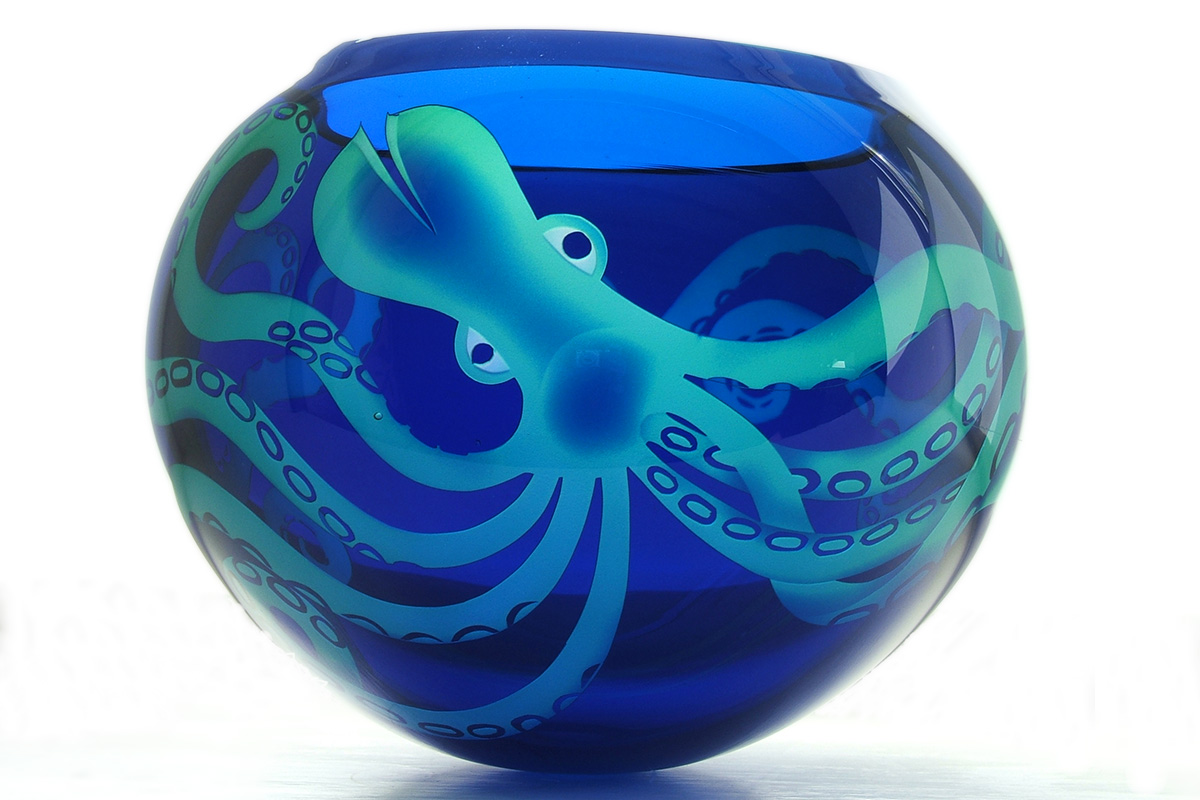 with Sonja Klingler and Ruth Dresman
'Graal' is an amazing colour technique developed by Orrefors in Sweden in 1916. Get to grips with the processes involved under Sonja and Ruth's expert guidance. Open to those who want to blow themselves, and also those who want to direct the blowing An intensive but rewarding class, focusing on technique, both hot and cold, with an emphasis on colour and the application of your designs.
Wed 20 October 2021 - Fri 22 October 2021
£595.00 / Places Left: 4
Back To Top