Courses Search and Views Navigation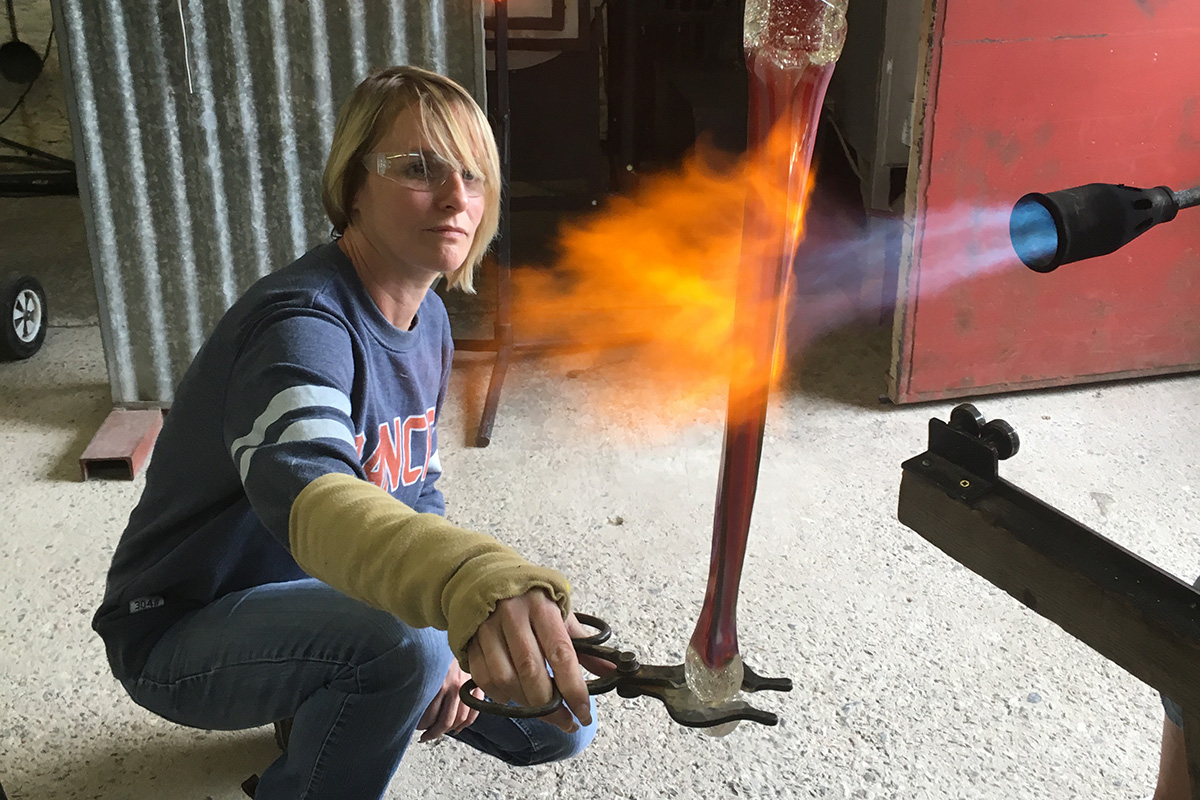 An in-depth foundation course covering the principle glassmaking techniques in both the hot shop and the kiln room. Over 10 weeks you will spend equal time in these two areas of glass forming, namely five days each with glassblowing and kiln forming techniques, alongside gaining knowledge and experience in glass properties in general.
Wed 28 April 2021 - Wed 7 July 2021
Free / SOLD OUT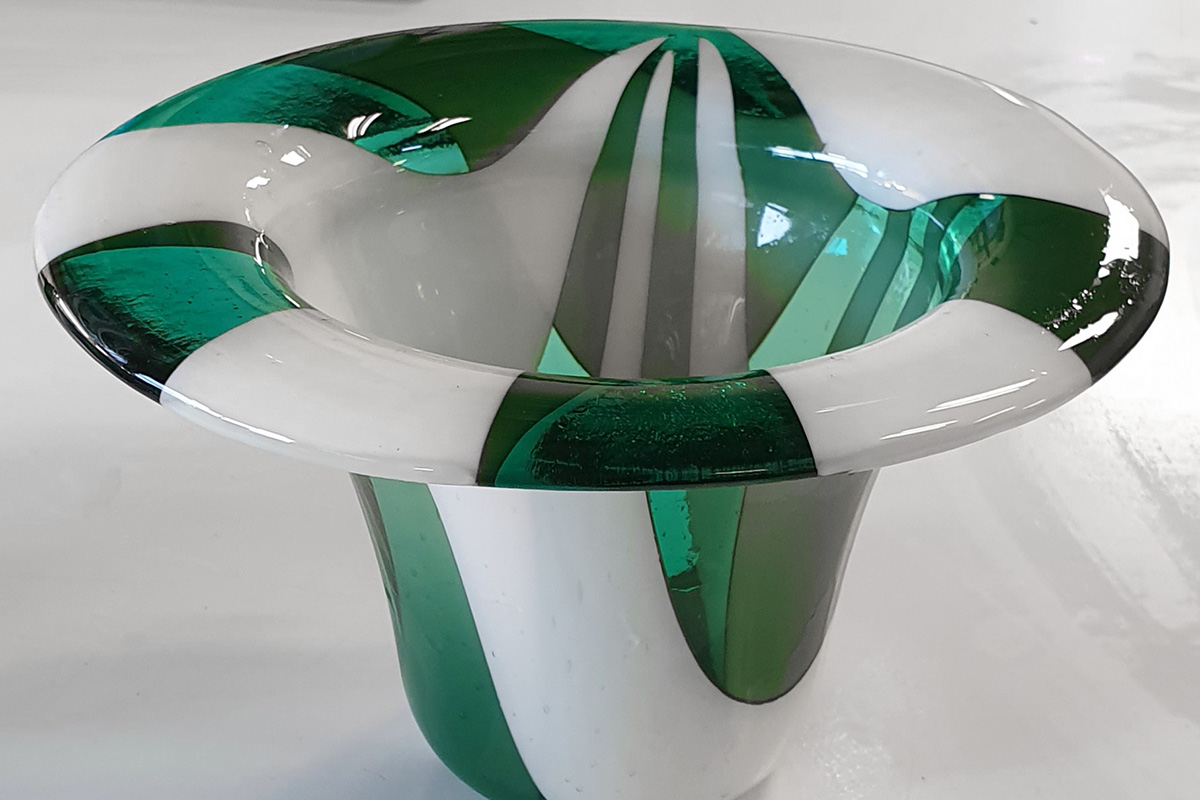 Extend your kiln forming experience and discover how to create vessels using the 'Drop-Out' technique. We will cover cutting, assembly, inclusions, kiln firing and slumping. We will also look at finishing techniques. A great way to develop new ideas and skills. Some prior experience with glass fusing is required for this course.
Sun 4 July 2021
£160 / SOLD OUT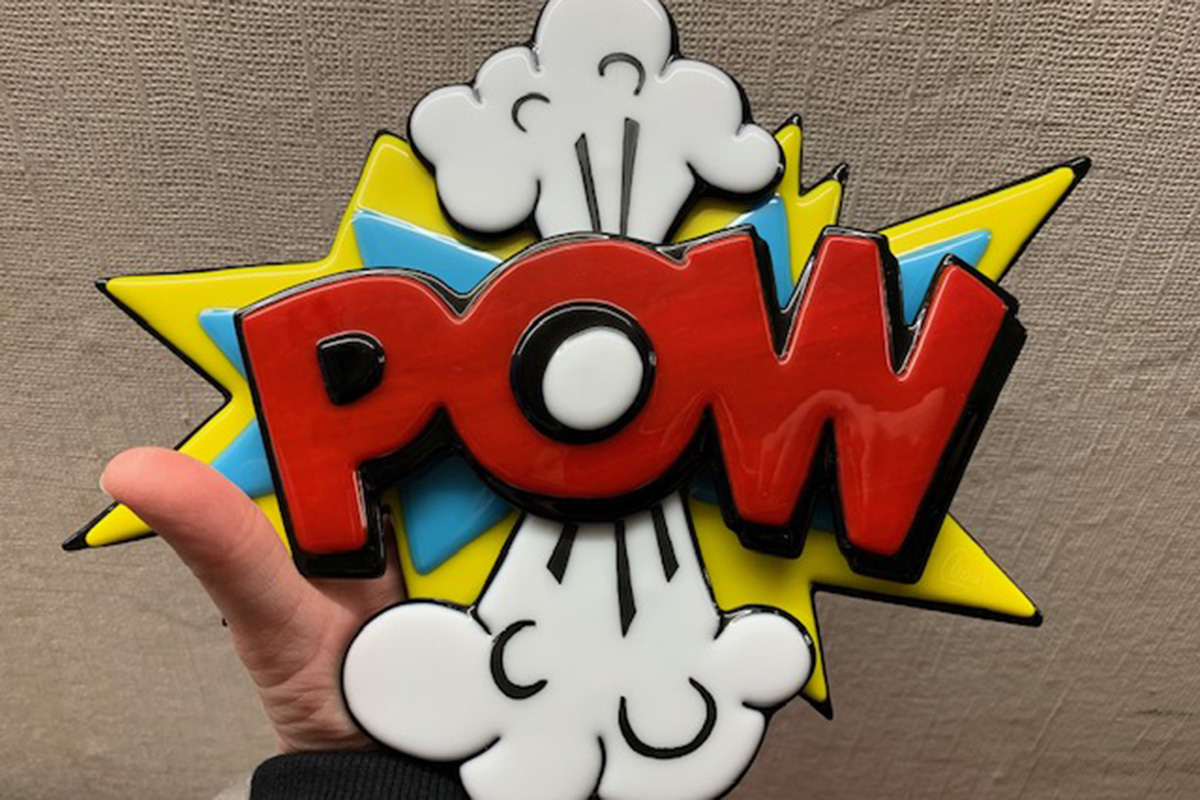 Explore 'Pop Art' in glass with the artist Opal Seabrook. Don't miss this amazing opportunity to discover how to build colourful, graphic 3D artworks in fused glass. Opal will share with you the techniques she has developed over ten years evolving her unique style.
Thu 8 July 2021 - Sat 10 July 2021
£495 / Places Left: 3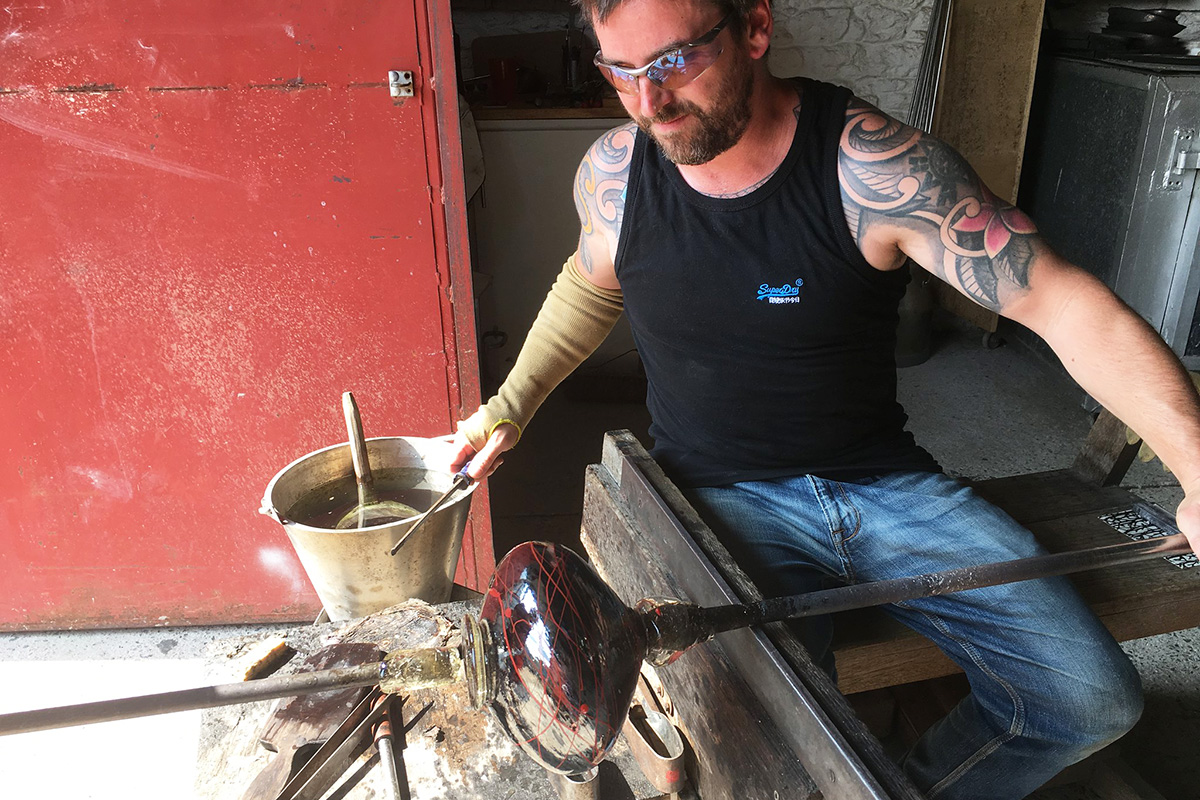 Five whole days of glassmaking! Discover what this amazing material can do by spending a week with us exploring a range of glassmaking techniques including glass blowing, kiln forming and fusing as well as beadmaking and sandcasting.
Mon 12 July 2021 - Fri 16 July 2021
£775 / SOLD OUT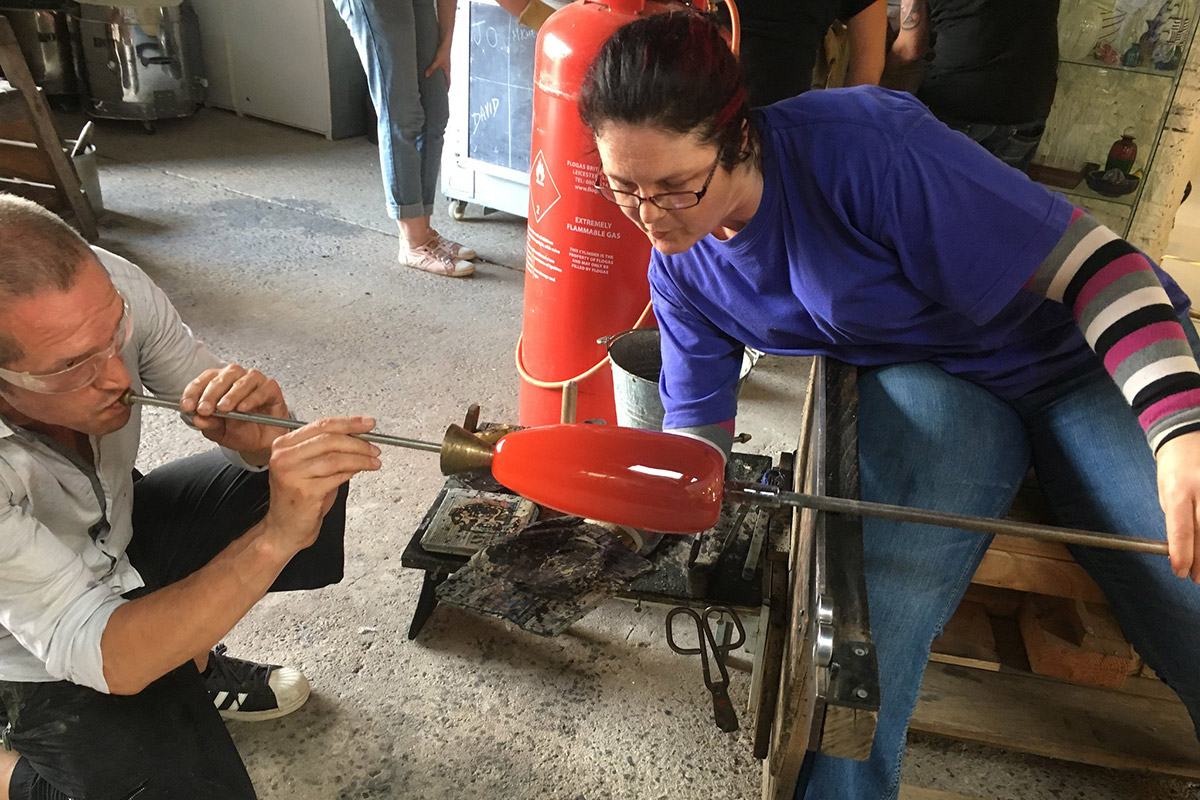 Extend your glassmaking skills by spending five whole days exploring this incredible material. We look forward to welcoming back those who have been on one of classes, as well as those who have prior experience in glass and want to learn more or simply experiment. A creative, fun and action-packed week.
Mon 12 July 2021 - Fri 16 July 2021
£775.00 / SOLD OUT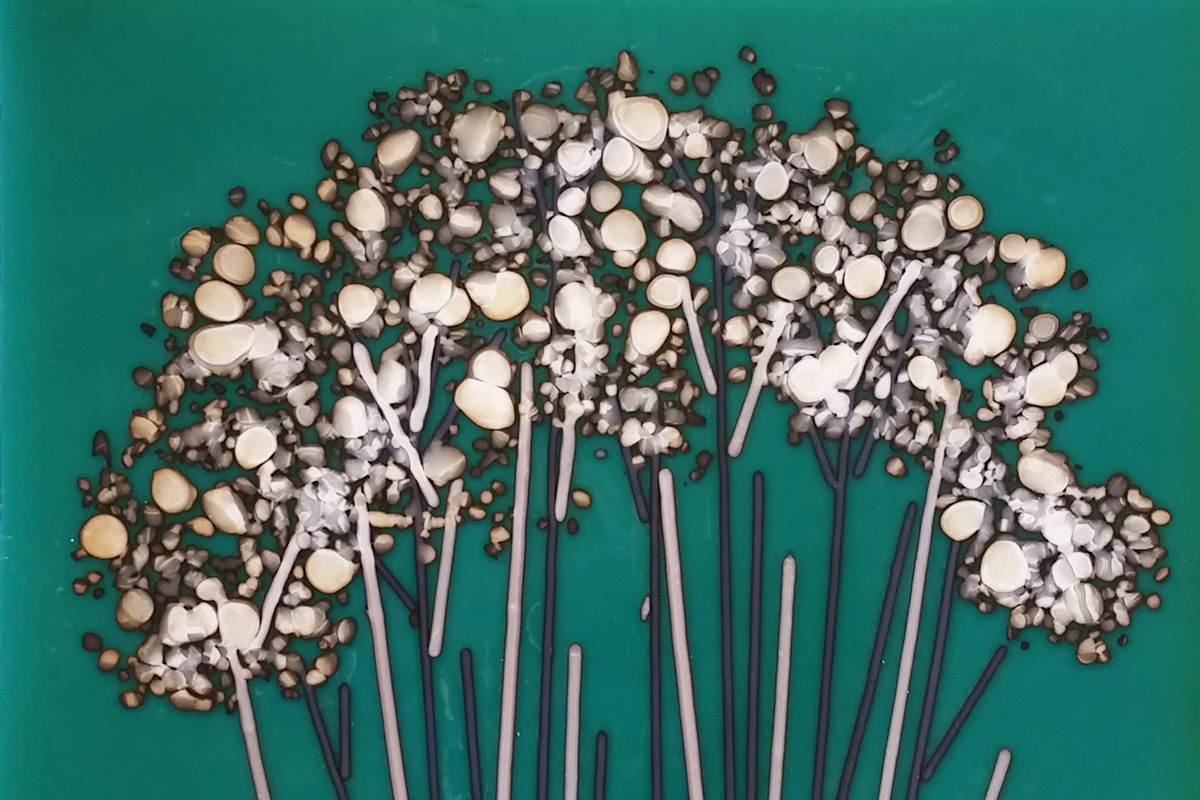 Combine Bullseye sheet glass, powder, frit or metal foils to create reactions when fusing, resulting in special colours and effects. We will experiment with the use of lead, copper and sulphur bearing glasses, as well as red reactive, in sheet glass, stringer and frit form, to create amazing reactive combinations.
Sat 4 September 2021
£150 / Places Left: 5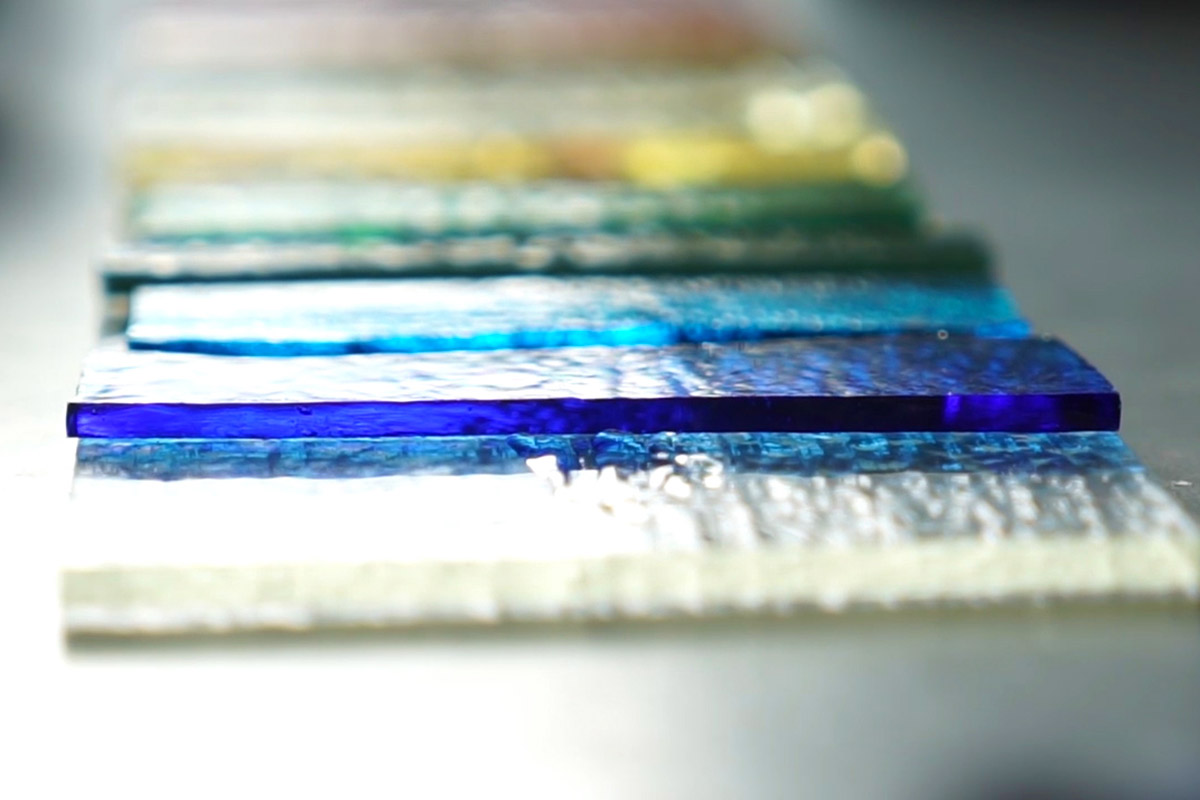 Discover the art of fusing glass and explore a variety of techniques to create your own designs in glass. You will learn the fundamentals of glass cutting, assembly, inclusions, kiln firing and slumping under the expert guidance of the Glass Hub Tutors. A great introduction for beginners or artists working in other mediums to experiment with this art form.
Sat 18 September 2021
£150 / Places Left: 5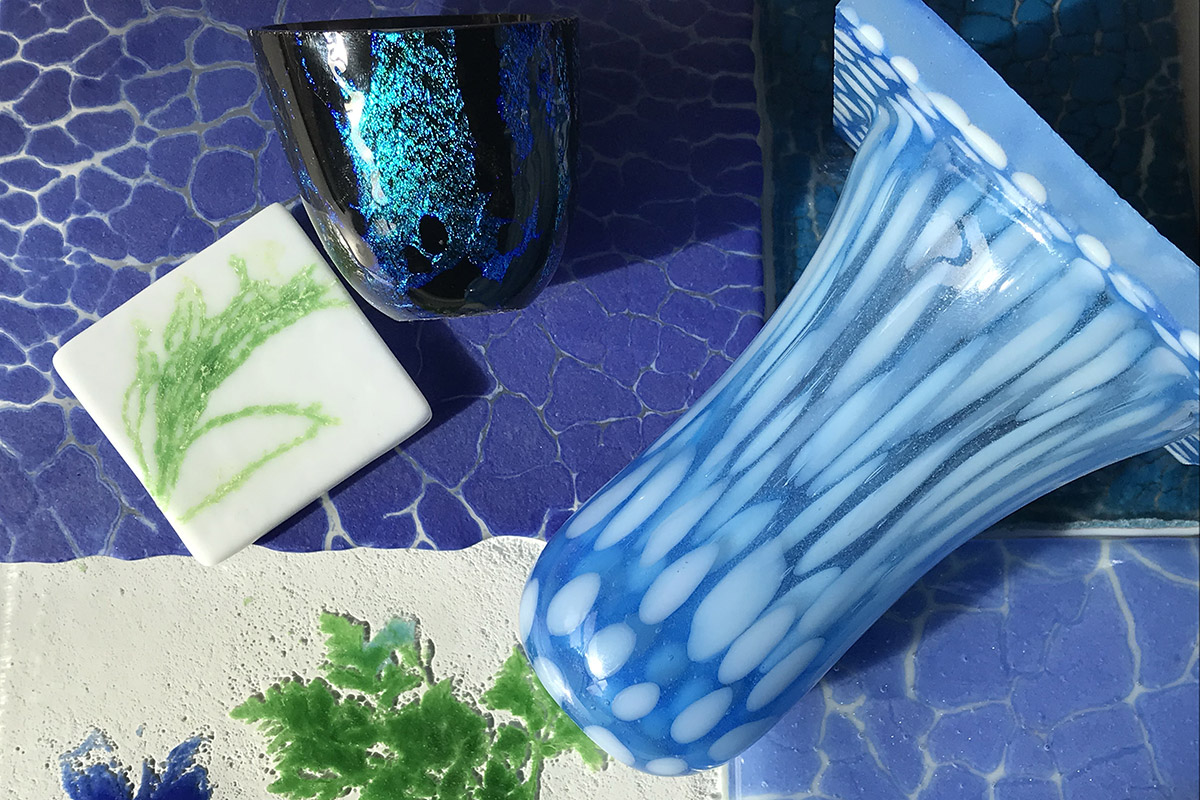 An opportunity to explore some exciting new techniques in fusing and slumping, including crackle fusing, flexi-glass medium, working with dichroic glass and drop-out slumping.
Sun 19 September 2021
£150 / Places Left: 8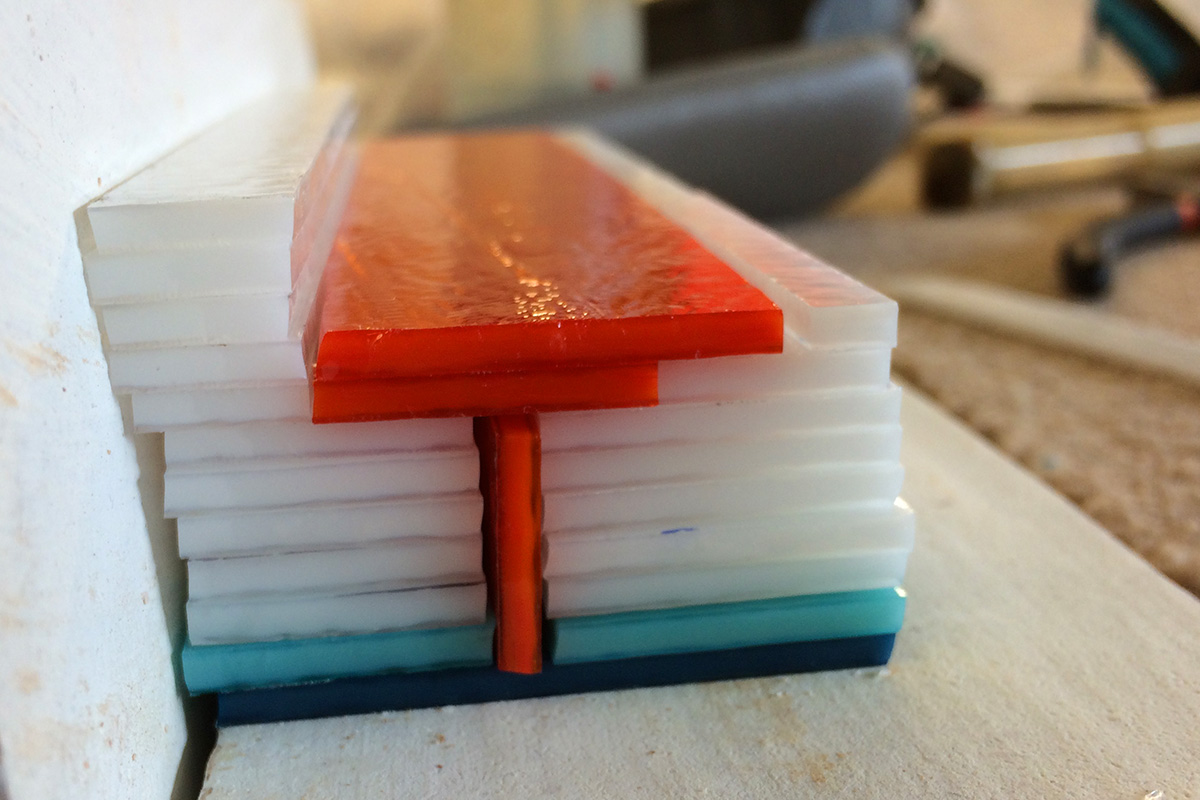 Explore the potential of pattern bar or 'murrine' techniques to make highly detailed elements for fusing into larger projects, or for smaller jewellery components. Striking patterns and effects can be achieved with this deceptively simple technique.
Thu 7 October 2021
£150.00 / Places Left: 4