Courses Search and Views Navigation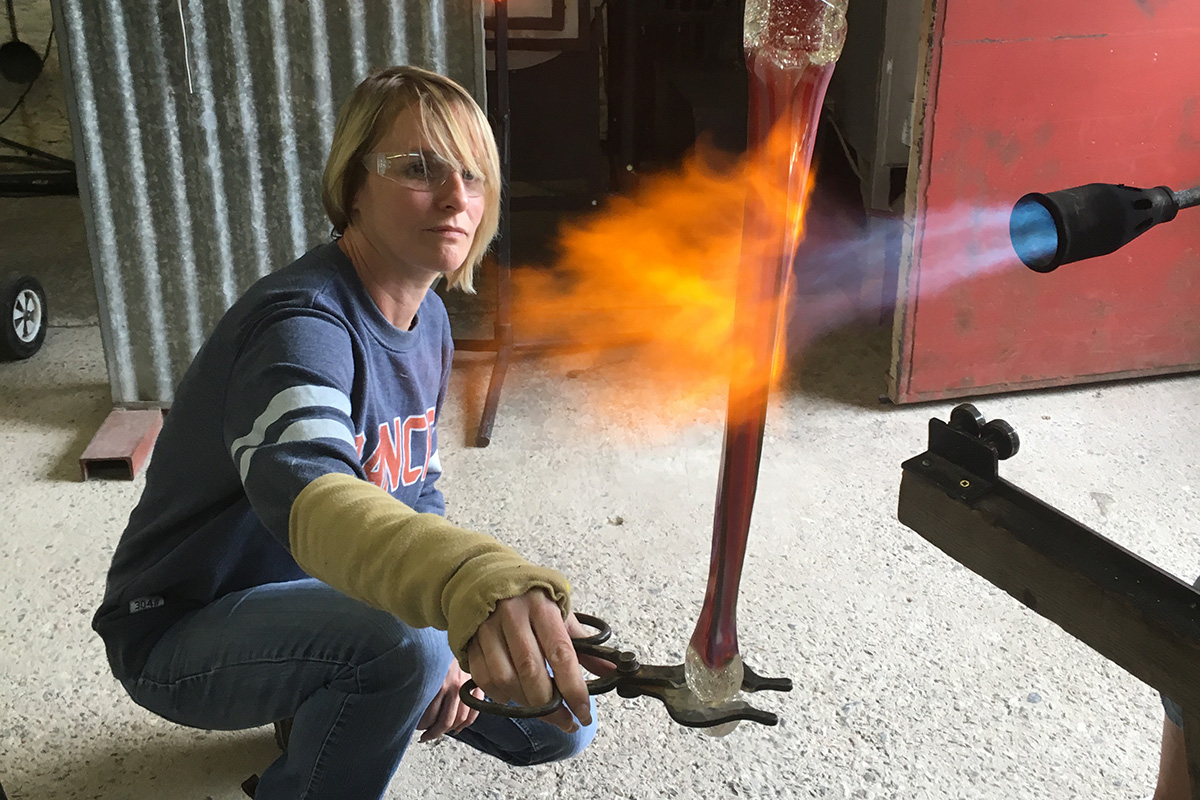 An in-depth foundation course covering the principle glassmaking techniques in both the hot shop and the kiln room. Over 10 weeks you will spend equal time in these two areas of glass forming, namely five days each with glassblowing and kiln forming techniques, alongside gaining knowledge and experience in glass properties in general.
Wed 28 April 2021 - Wed 7 July 2021
£1200 / SOLD OUT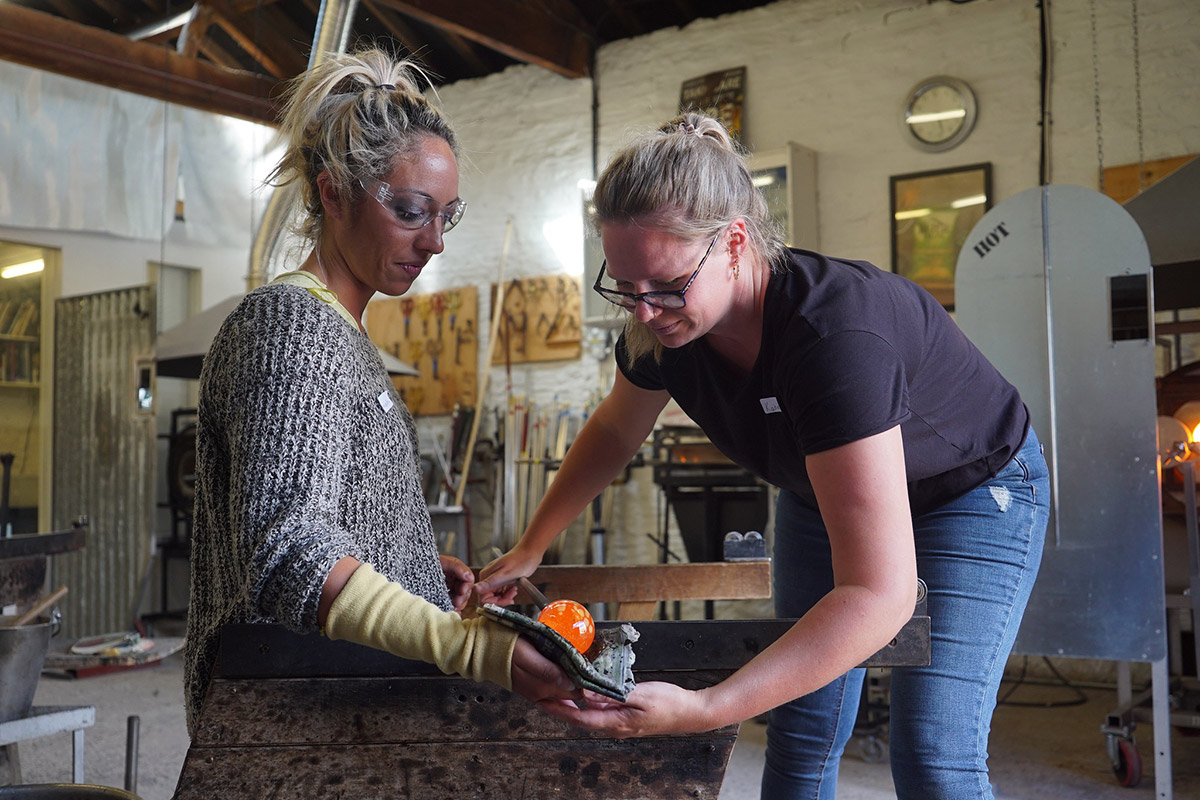 Discover the potential of this unique material over three days, enough time to fully immerse yourself in hot glass blowing techniques. This is an excellent fun and stimulating course for those looking for a more solid foundation and better understanding of glassblowing techniques.
Mon 10 May 2021 - Wed 12 May 2021
£595 / SOLD OUT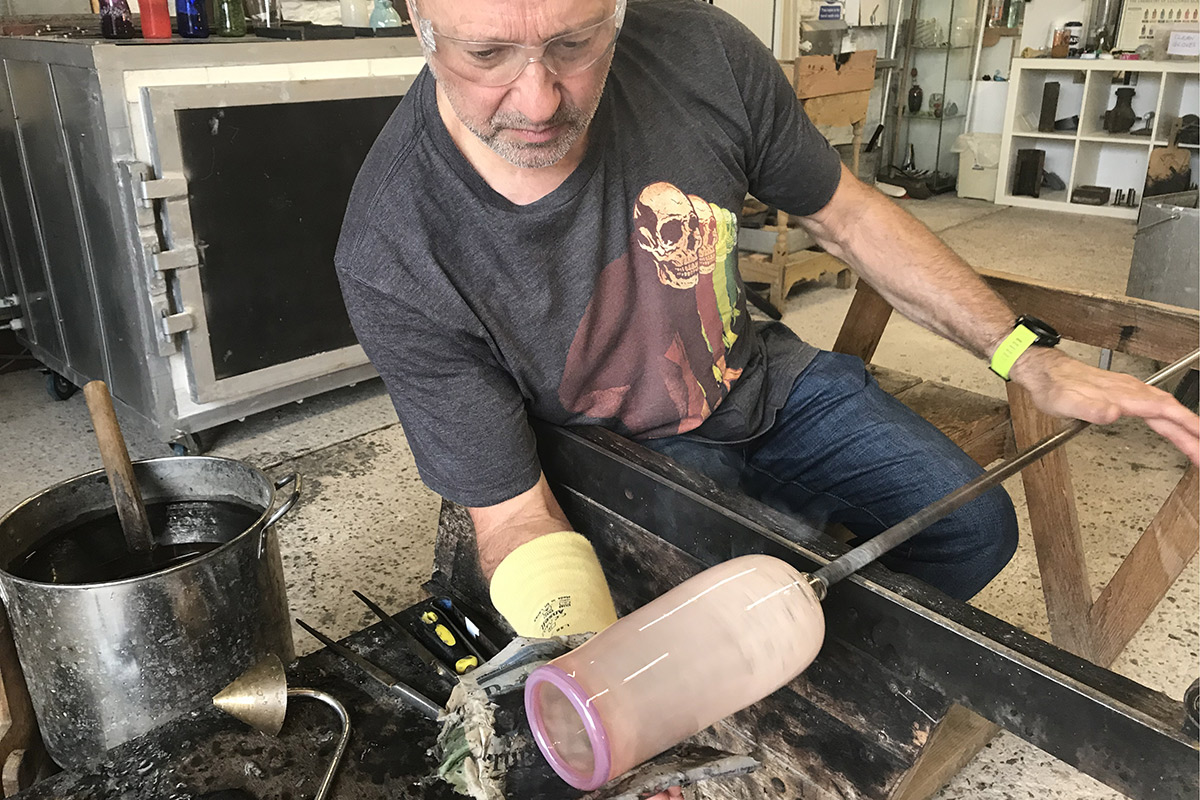 Suitable as a follow-on course for those with some blowing experience, The focus of this class will be to blow independently, check the the fundamentals of the blowing "formula", and then move into blowing tumblers, colour and much more!. Fully immerse themselves in the process, move at your own pace and stretch your limits.
Mon 10 May 2021 - Wed 12 May 2021
£595 / SOLD OUT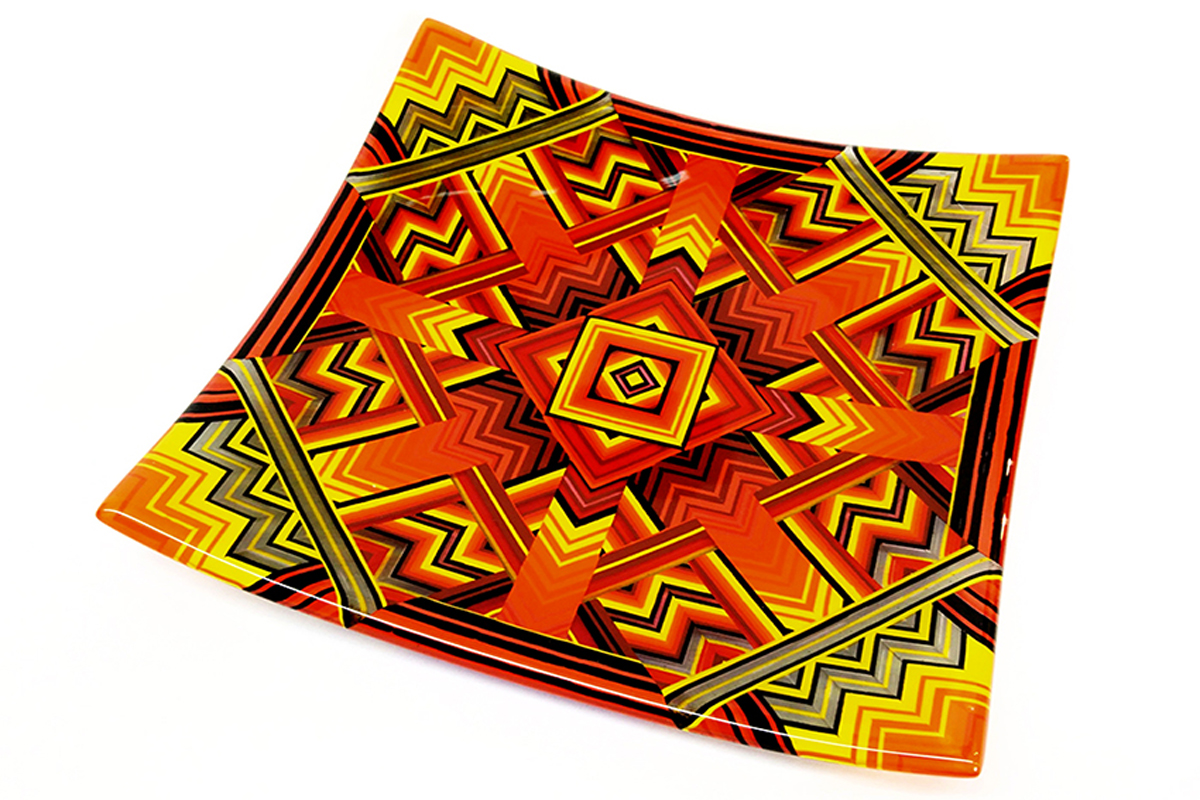 Over five days you will explore principles of advanced pattern forming in fused glass. Using pre-formed Bullseye glass stringer sheets, students will expand their knowledge and experience of kiln-forming and cold-working techniques to produce intricate patterns which utilise symmetry and geometry to create hypnotising mandala-like patterns.
Mon 17 May 2021 - Fri 21 May 2021
£795.00 / SOLD OUT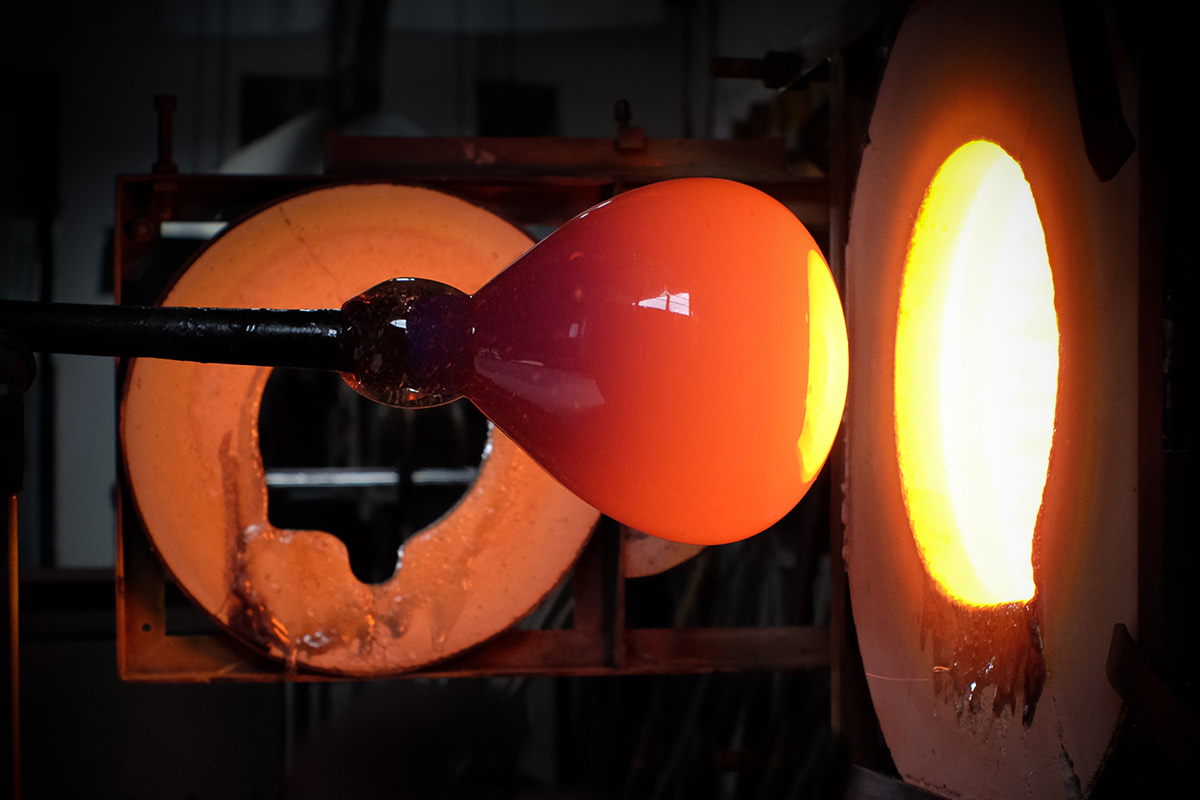 A great introduction to glassblowing, suitable for beginners to try their hand at this molten art form. A guaranteed unique and exciting day, you will leave with a new understanding of glass as well as first-hand skills.
Sat 22 May 2021
£220 / SOLD OUT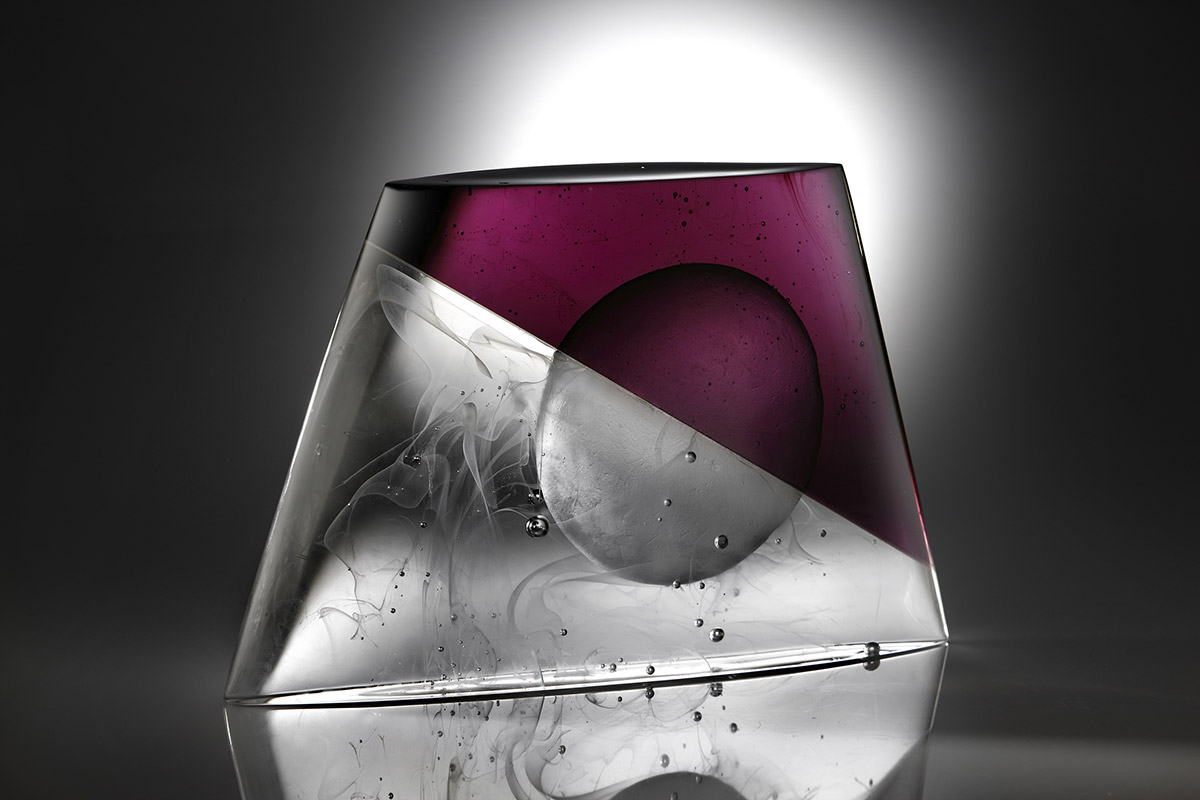 Create movement in kiln cast glass as veils and streaks of colour. Well known for her beautiful use of colour in cast sculpture, Fiaz will encourage students to experiment and find their own personal expressions. An inventive and experimental course, exploring mould-making techniques, colour manipulations and cold-working.
Tue 25 May 2021 - Fri 28 May 2021
£675 / SOLD OUT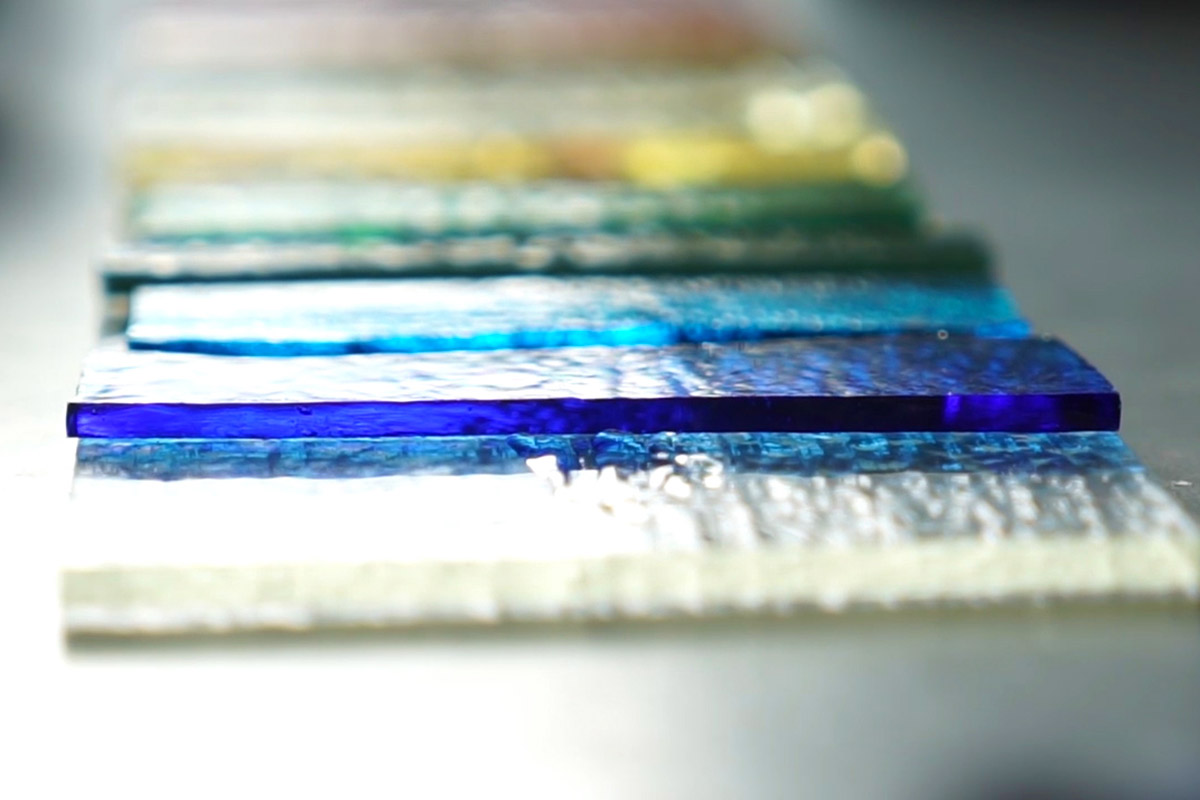 Discover the art of fusing glass and explore a variety of techniques to create your own designs in glass. You will learn the fundamentals of glass cutting, assembly, inclusions, kiln firing and slumping under the expert guidance of the Glass Hub Tutors. A great introduction for beginners or artists working in other mediums to experiment with this art form.
Sat 5 June 2021
£150 / SOLD OUT