Courses Search and Views Navigation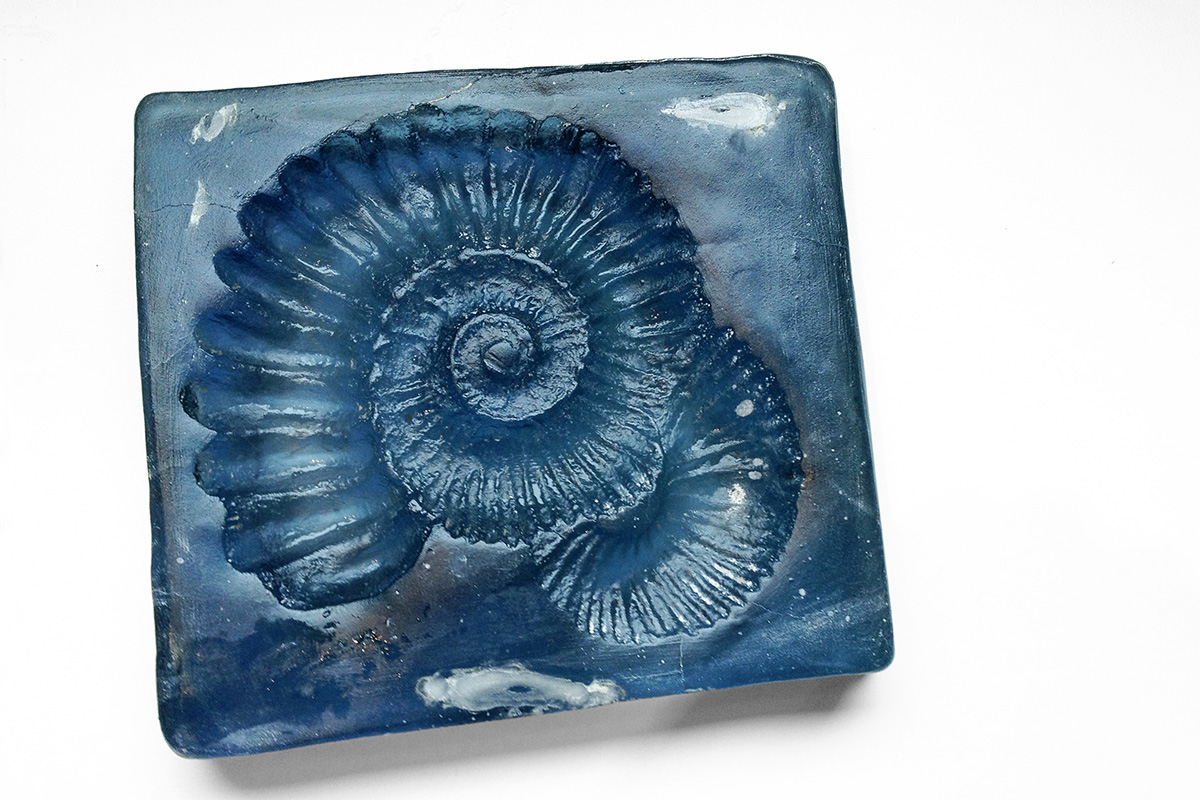 A great introduction to mould making and kiln casting techniques, or to work on new ideas.
Thu 23 September 2021
£160.00 / SOLD OUT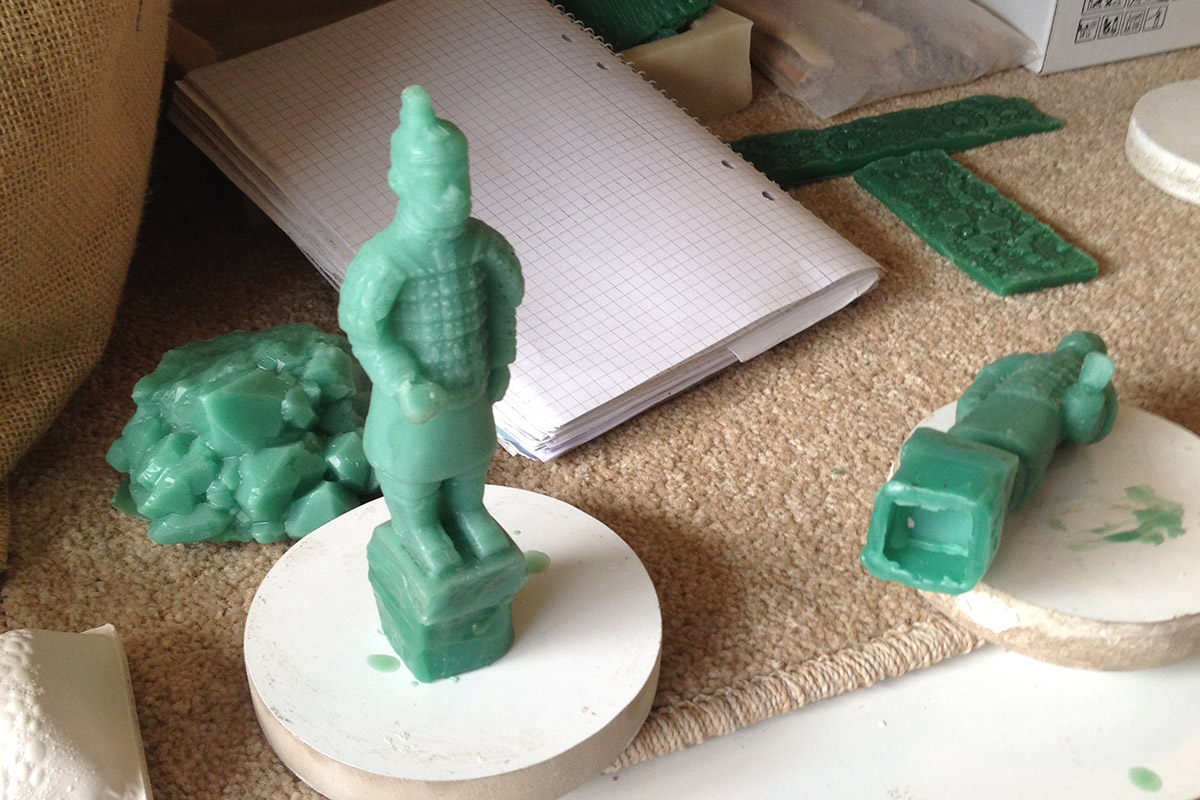 A superb introduction to 3D glass forming techniques using moulds to create unique and personal kiln cast glass pieces. You will work with a variety of materials to make models ready for casting using the "open cast" and "lost wax" methods.
Thu 23 September 2021 - Fri 24 September 2021
£320.00 / SOLD OUT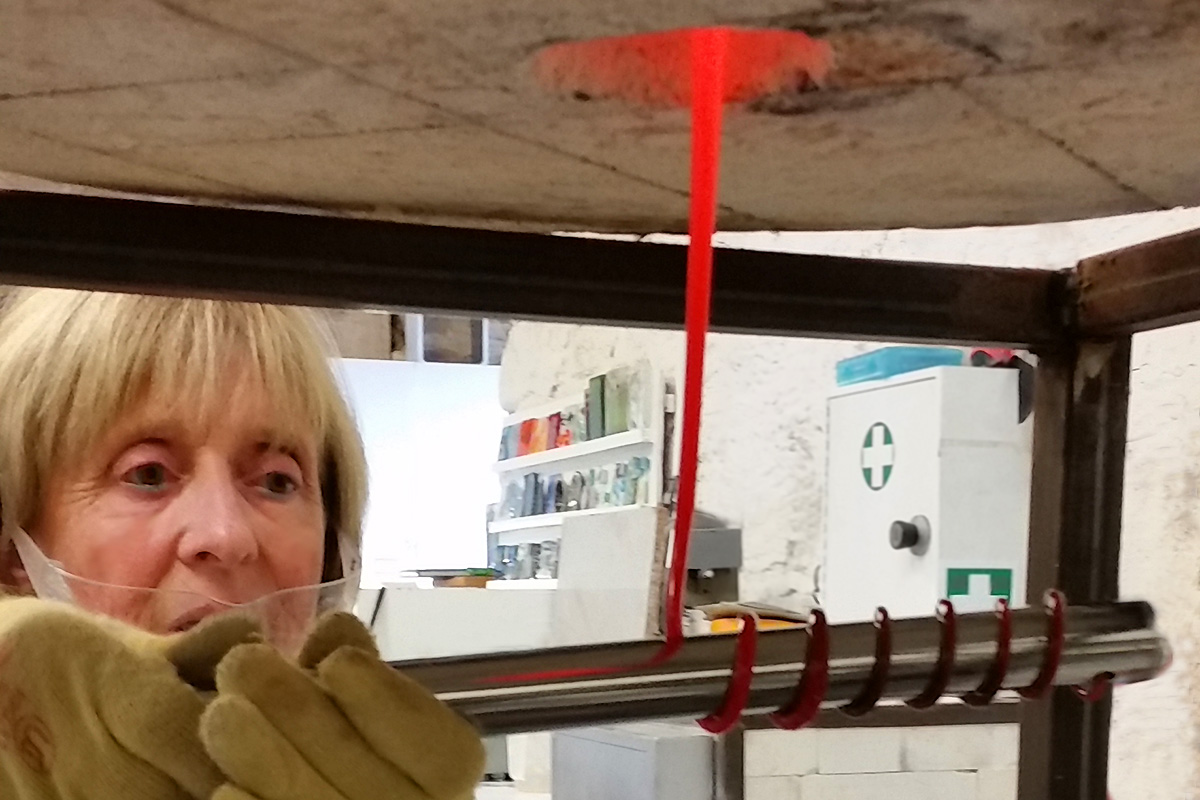 On this course we will focus on the use of small elements to make fused glass pieces. Working with sheet glass we will create pattern bar, which will be fused and cut. We will also work with the vitrigraph to create pulled coloured cane to be used in our fused pieces.
Thu 7 October 2021 - Fri 8 October 2021
£300.00 / Places Left: 1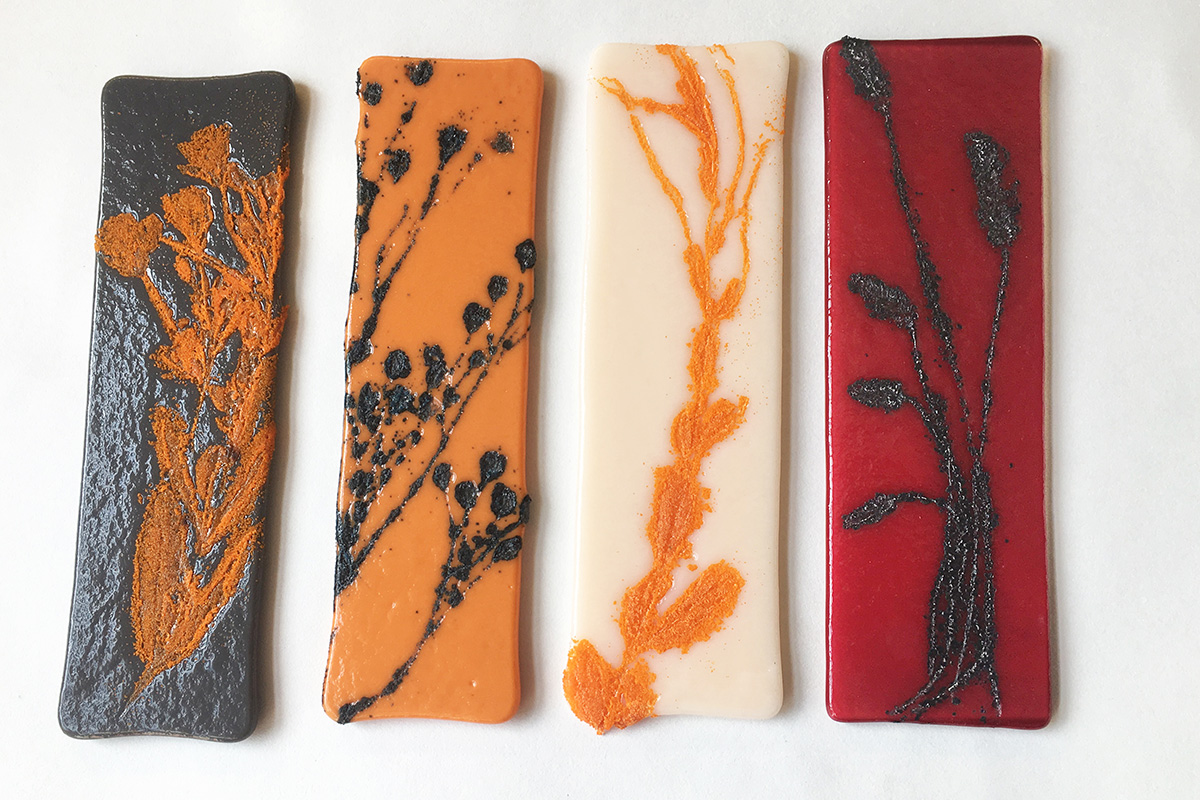 An opportunity to explore the fossil vitra method, as well as stencil techniques, to create interesting new effects in fusing. We will use prepared organic objects such as leaves to explore powder application, as well as stencils to create imagery, developing new ways of creating 'fossil' like effects and natural forms in our fused glass pieces.
Sun 10 October 2021
£150 / Places Left: 2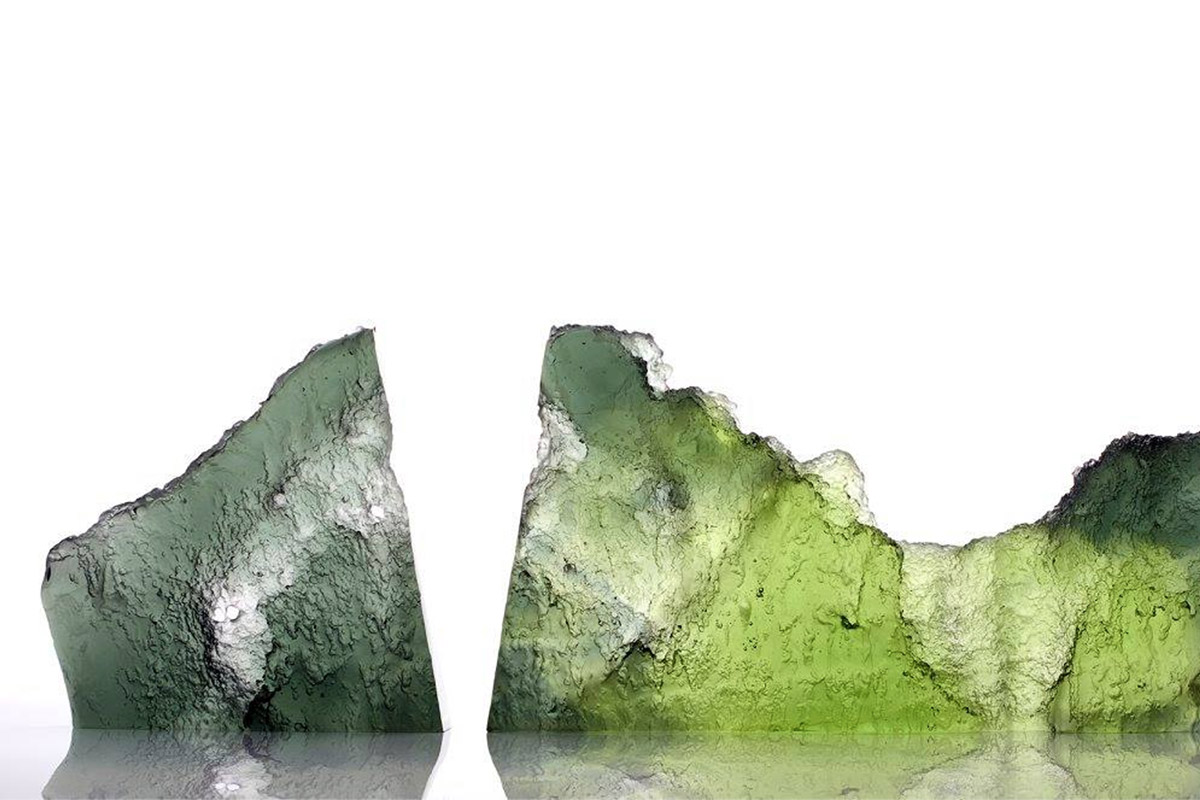 There is a great freedom in the 'one off'. The practice of a maker need not involve producing multiples of one thing. This course is aimed at embracing a spontaneous approach to the initial modelling process through looking at ways to be creative with materials and taking a more spontaneous view of cold working.
Thu 14 October 2021 - Sun 17 October 2021
£625 / SOLD OUT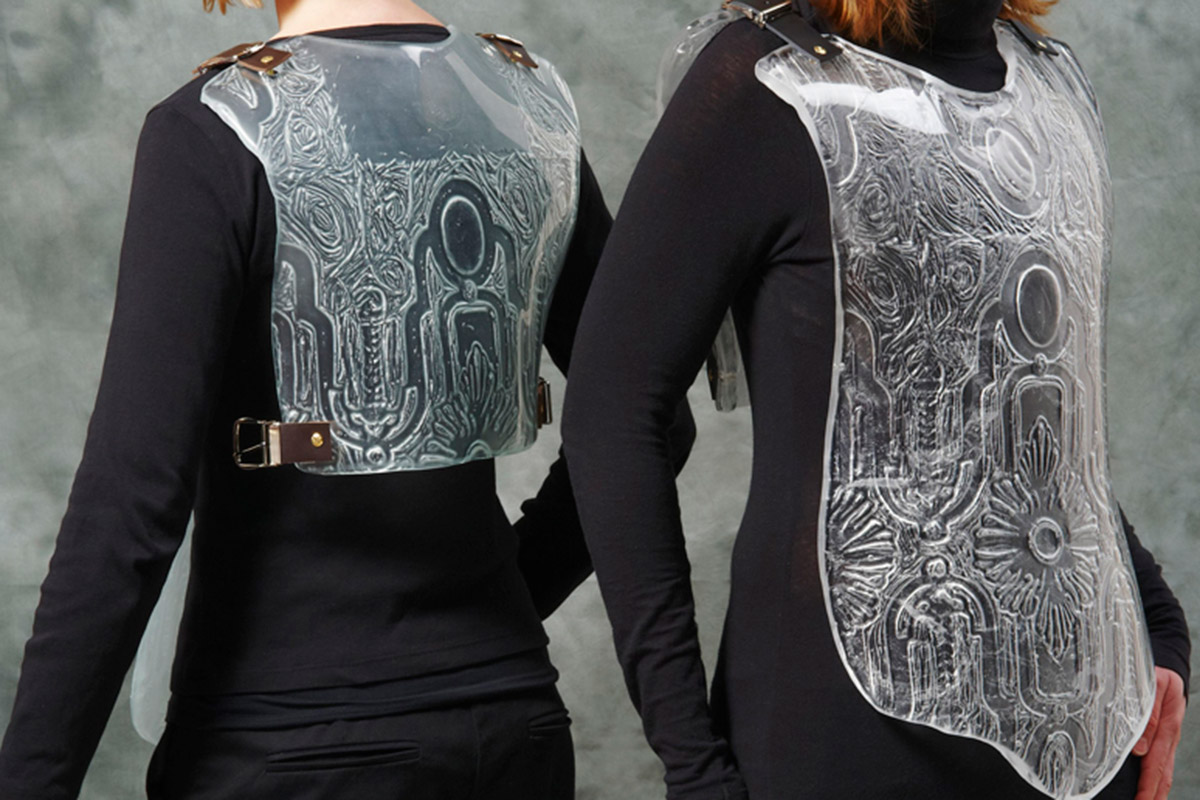 From linoleum cuts to decals, this four-day course will cover surface decoration and printing techniques using both mediums, as well as kiln-forming techniques from fusing and slumping to basic mould-making. The techniques covered and individual responses will be assessed in light of their great potential for both architectural and sculptural glass work.
Wed 3 November 2021 - Fri 5 November 2021
£495.00 / Places Left: 3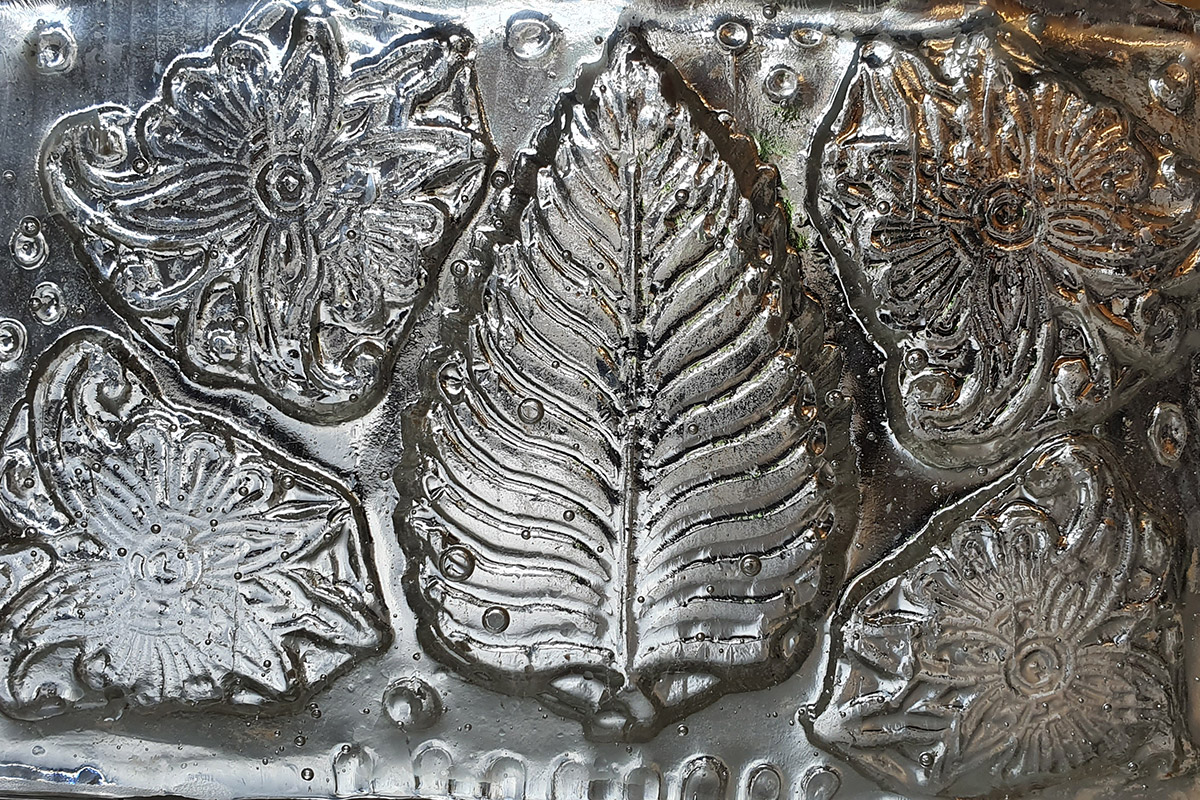 Explore a variety of kiln techniques such as reactive fusing, iridescent fusing, deep fusing and other exciting ways of manipulating glass in the kiln. We will also look at slumping including drop out moulds, pot melts, as well as exploring open-faced moulds, creating form and texture for casting glass.
Tue 9 November 2021 - Thu 11 November 2021
£400 / Places Left: 4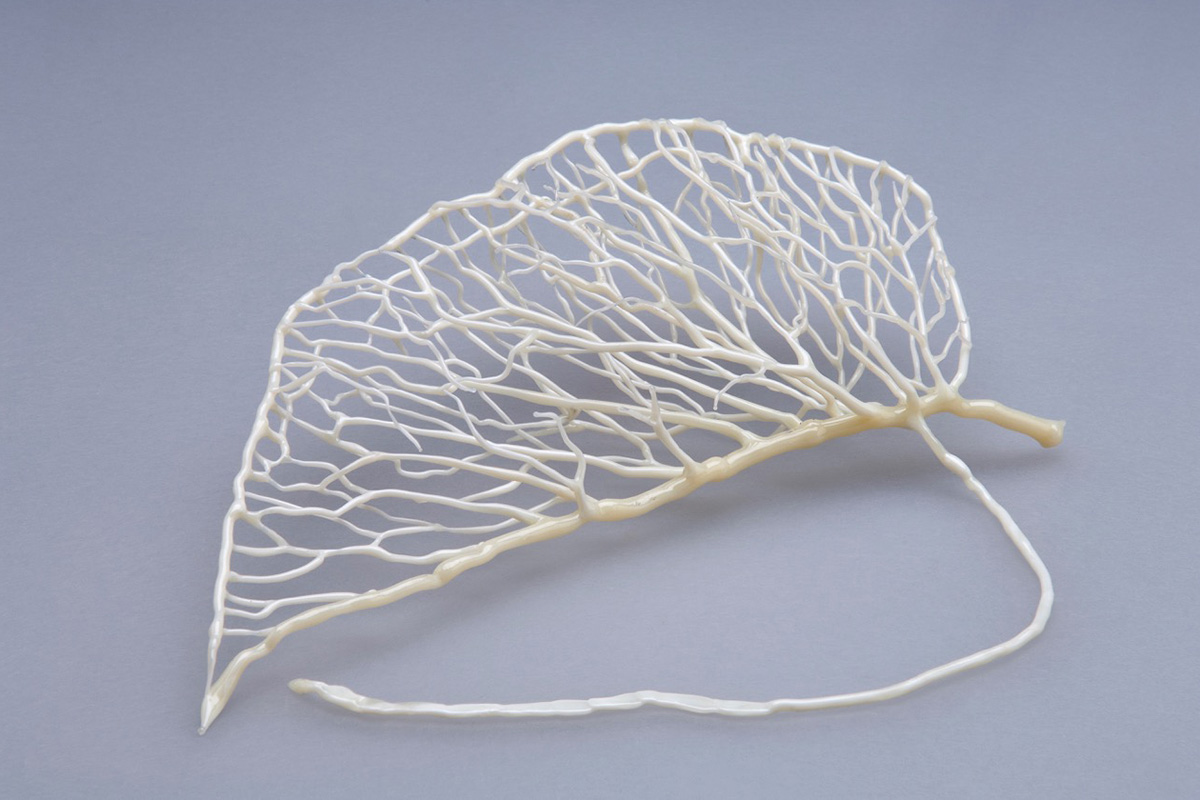 Explore the potential of using flameworking techniques to create elements that can be fused to the surface of sheet glass. Over three days you will investigate solid-sculpting, drawing, colour applications, carving/texturing and construction at the torch.
Wed 17 November 2021 - Fri 19 November 2021
£595 / Places Left: 1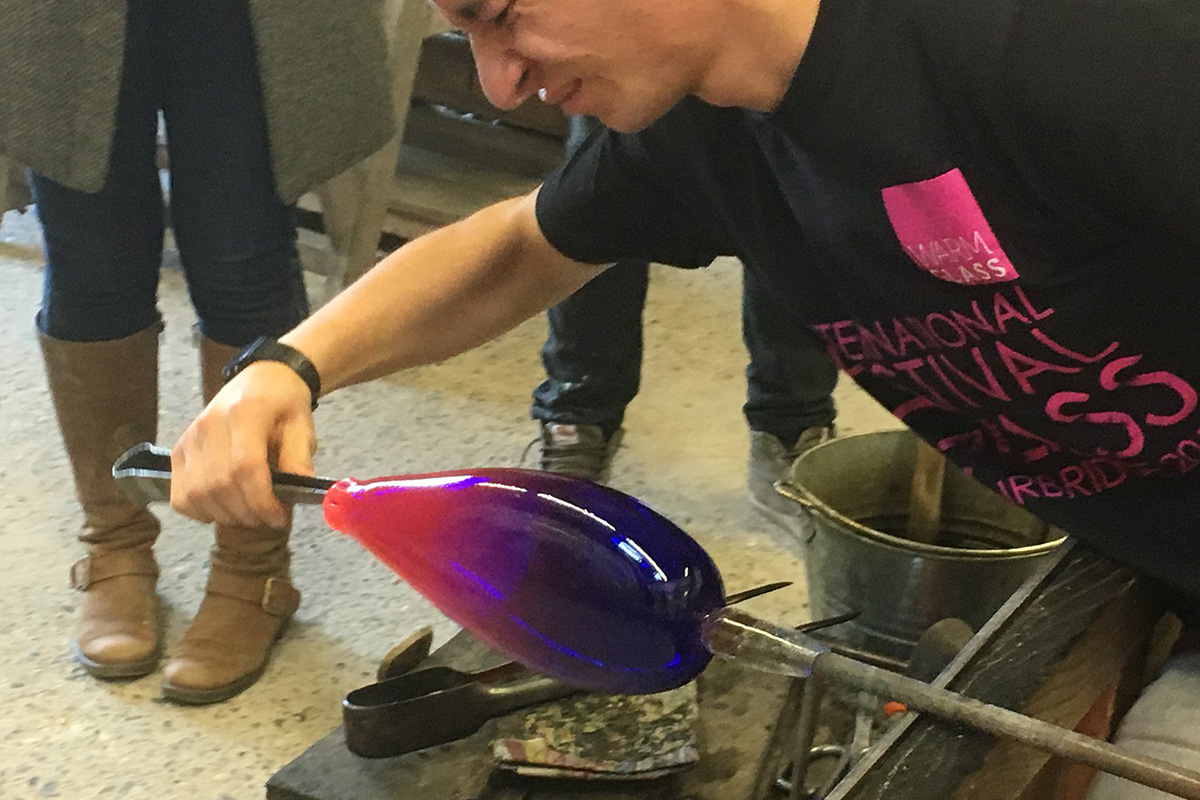 Discover what this amazing material can do by spending Five whole days with us exploring a range of glassmaking techniques including glass blowing, kiln forming, fusing as well as beadmaking and sandcasting. The course will include talks and demos plus an evening meal. Come and learn, enjoy and share the art of glass at The Hub.
Mon 22 November 2021 - Fri 26 November 2021
£775.00 / Places Left: 10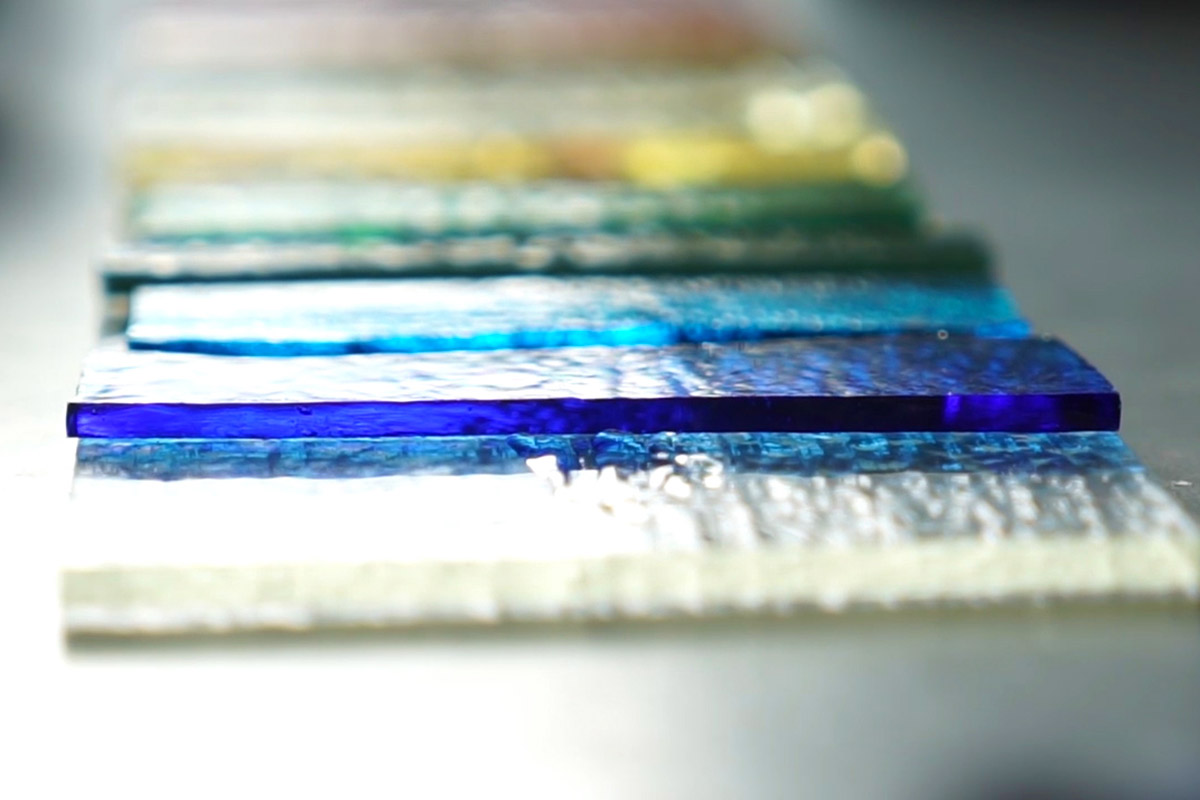 Discover the art of fusing glass and explore a variety of techniques to create your own designs in glass. You will learn the fundamentals of glass cutting, assembly, inclusions, kiln firing and slumping under the expert guidance of the Glass Hub Tutors. A great introduction for beginners or artists working in other mediums to experiment with this art form.
Sat 27 November 2021
£150.00 / Places Left: 1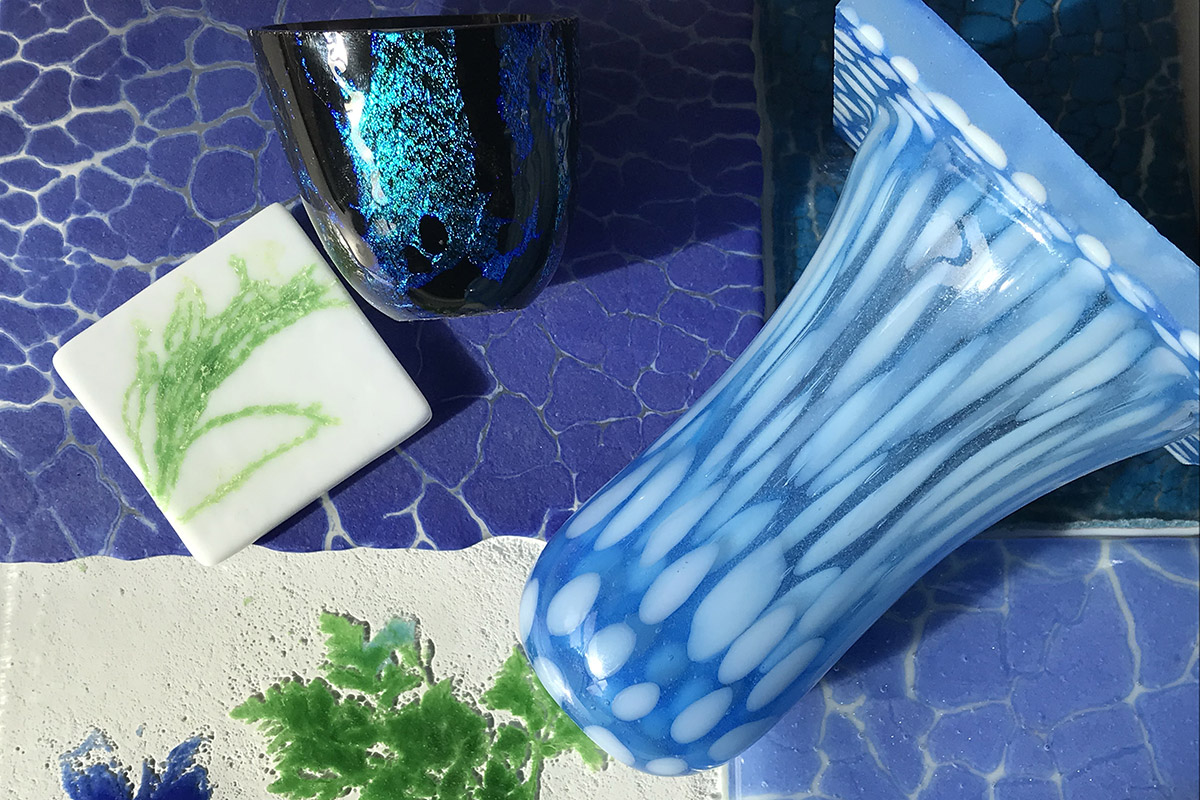 An opportunity to explore some exciting new techniques in fusing and slumping, including crackle fusing, flexi-glass medium, working with dichroic glass and drop-out slumping.
Sun 28 November 2021
£150.00 / Places Left: 7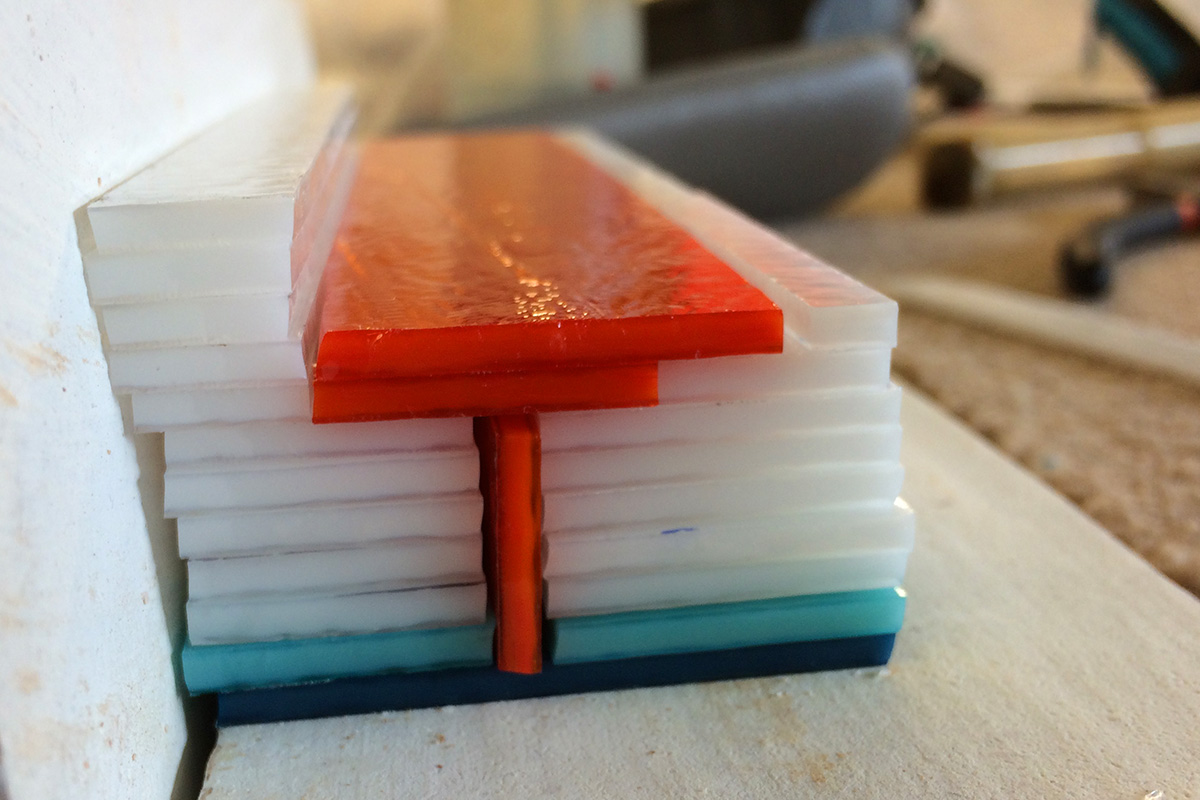 Explore the potential of pattern bar or 'murrine' techniques to make highly detailed elements for fusing into larger projects, or for smaller jewellery components. Striking patterns and effects can be achieved with this deceptively simple technique.
Fri 3 December 2021
£150.00 / Places Left: 6