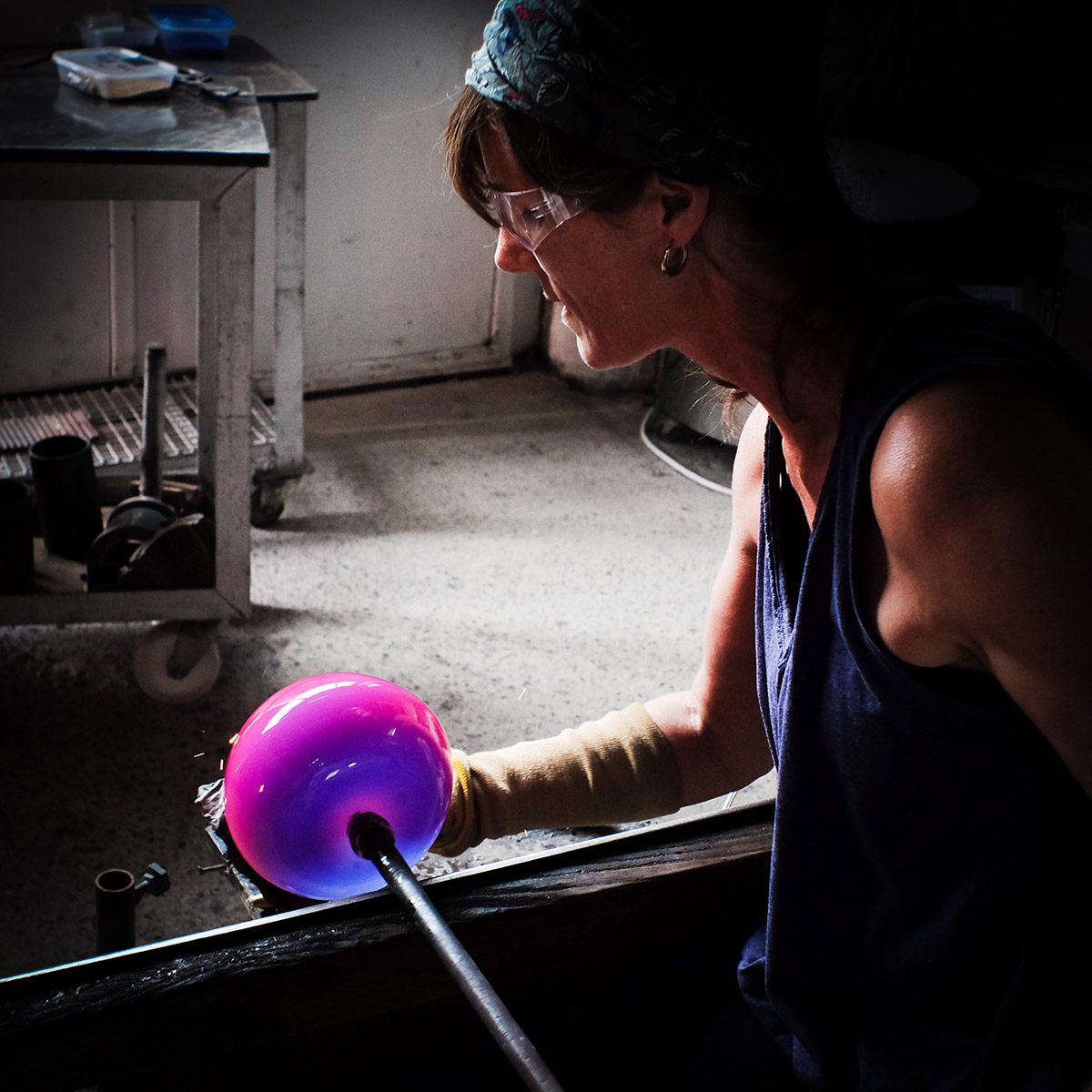 In these times of Covid awareness, we have been running smaller group sessions and offering private tuition as a way forward for those who are reluctant to take part in larger groups or may be more vulnerable. With our Private Hire system, participants can come along to learn about glass as a small family or bubble group; a couple; or even have one-to-one tuition with the whole place to yourself!
Private means private and you can be relaxed knowing you are only here with just one tutor (depending on your group number) or even just a glass assistant so you can practice by yourself. We can be as hands on or off, as you choose.
Glassblowing is a craft where the need to practice and repeat is critical for the development of the right motor skills and co-ordination. Under a watchful eye, or a semi watchful eye, you can learn, not only from what goes right, but also what goes wrong. Often our most valuable learning experiences come from our mistakes and not only in our achievements – the same is notably true with glassmaking. Experience a private session in our fully equipped Hot Shop, and indeed, any other area of the Glass hub, and you can discover the possibilities of glassmaking, without the stress of having your own studio.
Private sessions may be booked for weekdays. For more information and prices click here. If you would like to discuss your requirements or have any queries then please do email us for further information or to book.
Your glass adventure awaits!