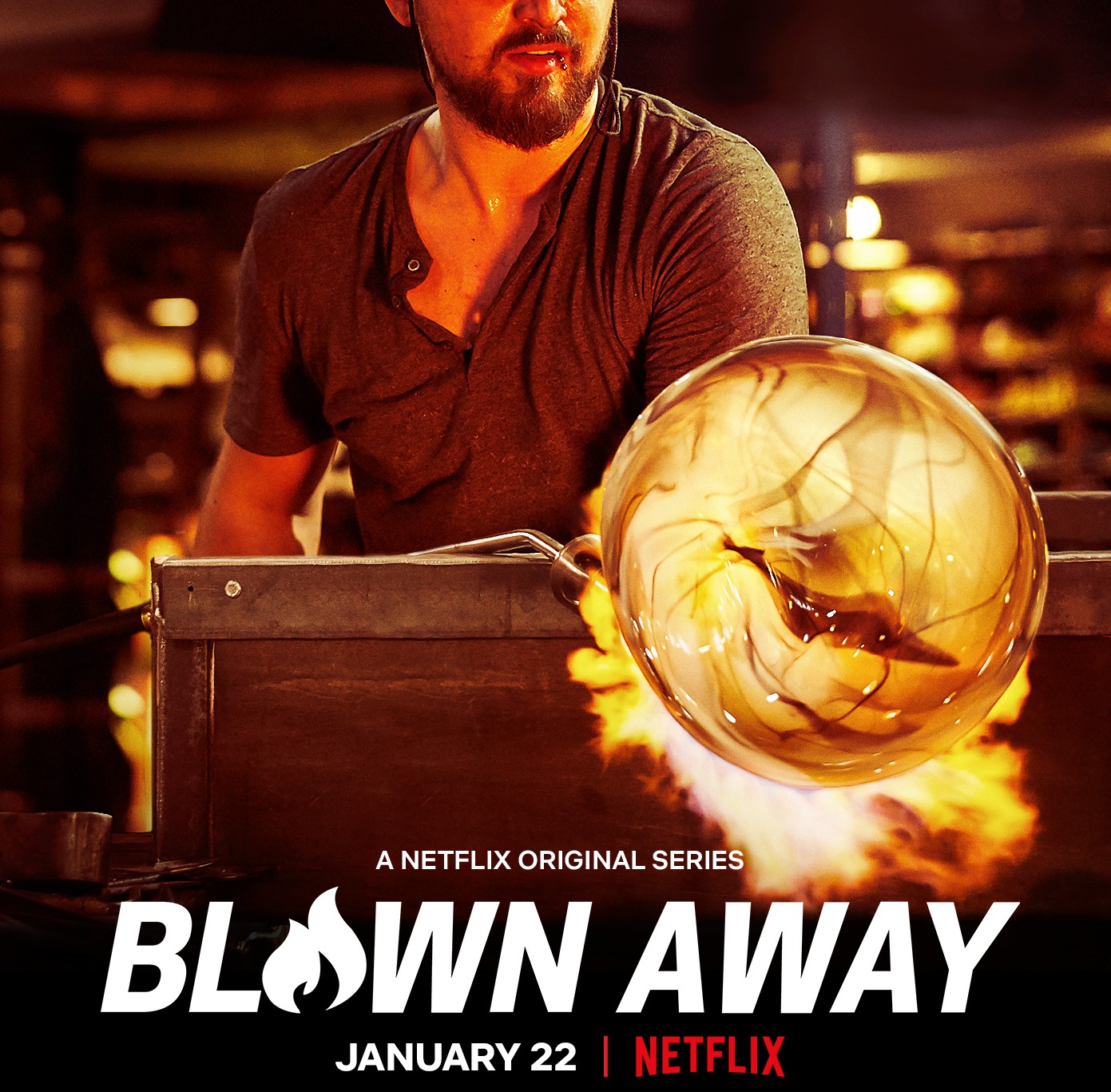 Here at the Hub we've been glued to season 2 of the Netflix reality glassblowing series 'Blown Away', right to the nail-biting finale when our friend and colleague, glass artist, Elliot Walker was crowned the winner. Competing against nine other talented glassblowers Elliot bagged the title that awarded him $60,000 dollars and a residency at the prestigious Corning Museum of Glass in New York. Elliot is blown away (sorry) by his win…
"It's such a good feeling. I can't really get to grips with what it'll mean, what will happen, but I think it's all gonna be good. I hope it's all gonna be good."
In 2019 we were delighted to learn that Elliot had auditioned for the series and delighted that he was selected. To watch him work glass so adeptly on screen was reward enough but to win the competition was just amazing.
Casting for Blown Away was announced in November 2019 and luckily filming for season 2 took place that winter in Canada, just before the Covid-19 pandemic started to take hold and the UK locked down in March. Over that year until it was released for streaming on Netflix in January 2021 Elliot had to keep his win a secret.
Elliot has been working as an artist since 2009. He studied glass at Stourbridge and worked as part of the studio team at Peter Layton's 'London Glassblowing for eight years before opening his own workshop in Hertfordshire Blowfish Glass with his partner Bethany Wood. He talked about Bethany on Episode 2 of Blown Away…
"She's the reason I'm here. She convinced me to apply and she's always pushing me forward. She's like a muse as well for me."
His first solo show 'Plenty' at Messums London and Wiltshire in January 2021 cements his status as a seriously talented glass artist at the top of his game.  'Plenty'  'reflects on the culture of excess'. View the online show here.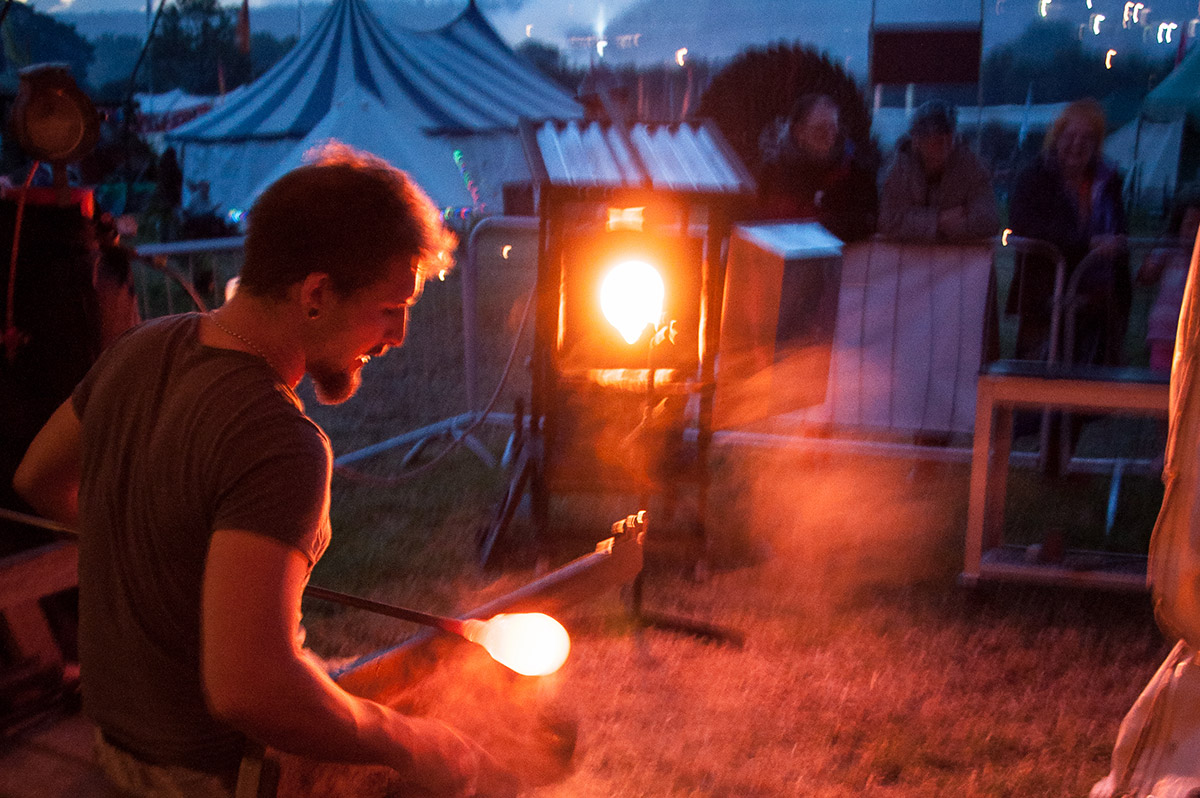 We've had the pleasure of working with Elliot since 2014 when he joined us at Glastonbury festival to teach glassblowing to festival goers. Since then he has assisted and taught on glass courses and masterclasses. Elliot will be at The Hub this September to teach the masterclass 'Follow the torch' where he will guide students through the techniques of sculpting molten glass using the oxy-propane torch.
We all feel very proud of Elliot's achievements and look forward to seeing him in September.
Well done Elliot!!