Masterclass: "You Rolled up What?" Experiments with Roll-ups – Scott Chaseling
Mon May 6 2024- 10:30 am

-

Fri May 10 2024- 4:30 pm

£995.00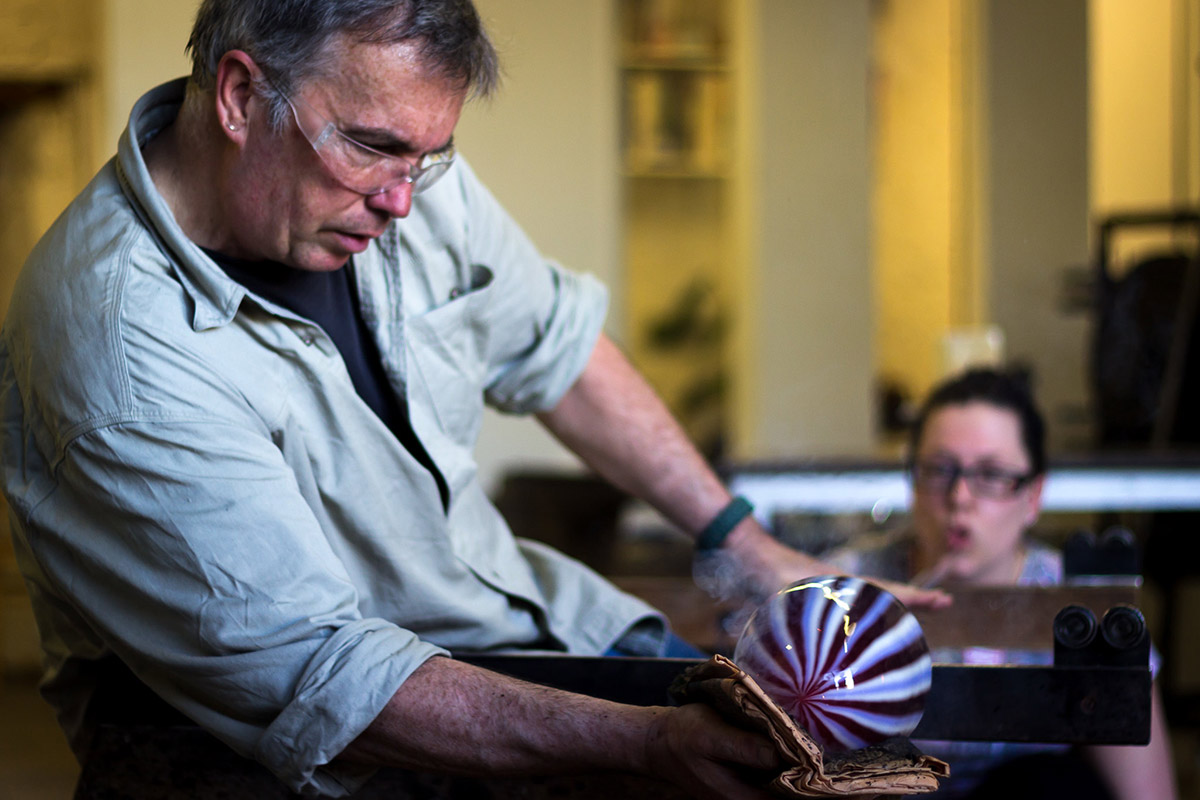 Course Outline
Don't miss this opportunity to discover the fun of the roll-up technique - a way of transforming fused glass panels into dazzling 3D vessels with acclaimed artist Scott Chaseling. This technique is inspired by the ancient art of Venetian 'murrine' cane pick-up, but with a twist: instead of using glass rods, you will use pre-fused sheets of glass that you design and create yourself at The Glass Hub. Your fused glass panels will then be rolled up into cylindrical forms with Scott, where you will assist in shaping and finishing your pieces.
Scott Chaseling, one of the pioneers of this technique in Australia, will guide you through the whole process and share his expertise and tips with you. You will make two stunning pieces of work that will showcase your creativity and skill. This workshop will open new possibilities for your artistic expression.
Basic knowledge of the glass kiln forming process, with at least 1 year of fusing experience.
Profile - Scott Chaseling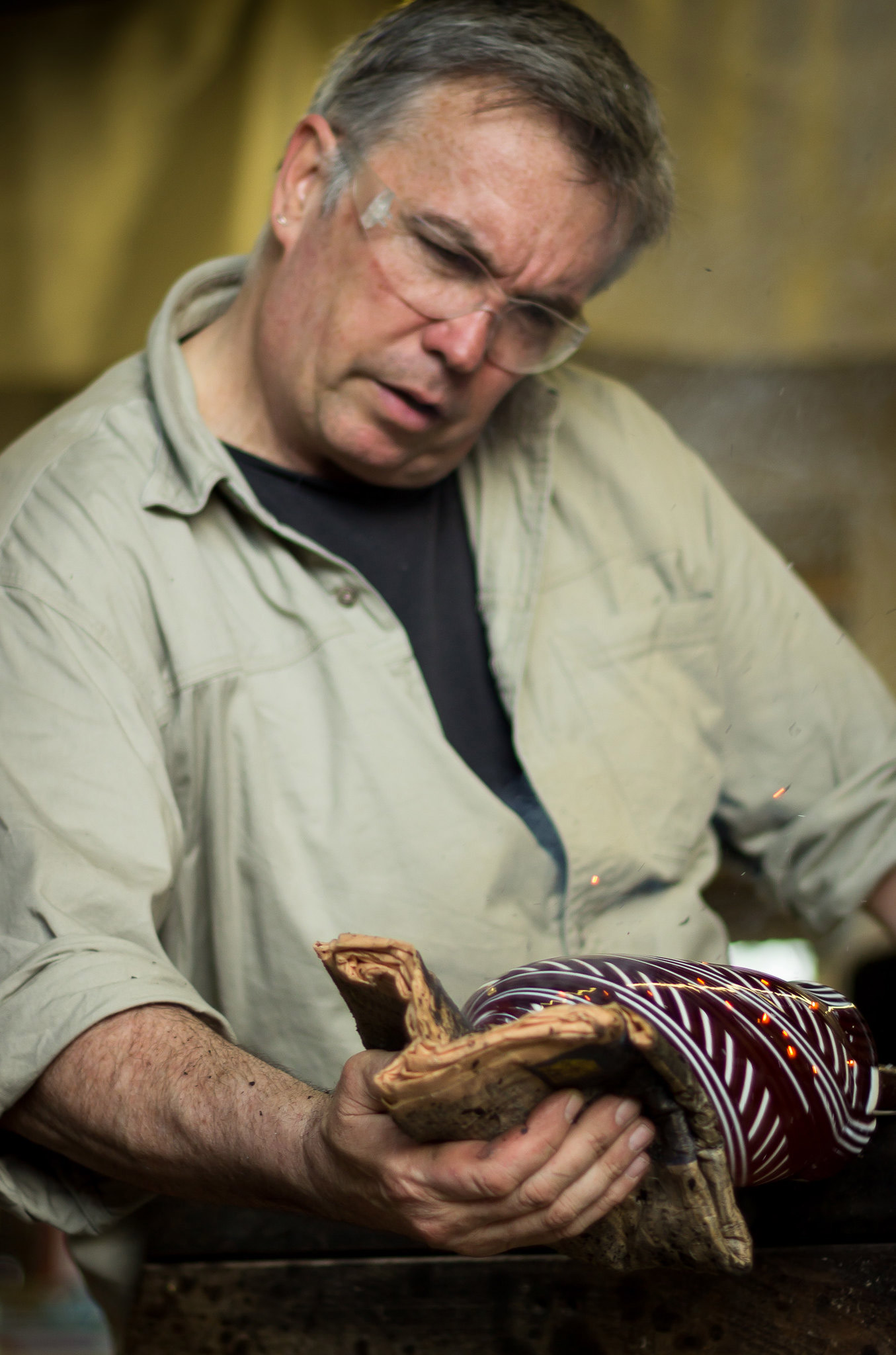 After earning his bachelor's in sculpture from the South Australian College of the Arts, Scott Chaseling travelled widely developing new works in new locations through teaching, residencies, and workshops. An Australian artist, he has used glass as his primary medium for over 30 years. His work often combines many visual aesthetics, styles, techniques, and concepts to create traditionally shaped vases with contemporary colors and designs. "I don't like pigeon holes," said Chaseling. "I'm always challenging myself through research and development of new ways to express through glass. I want the viewer to question not only the process but also the ideas behind the work."
Chaseling, a Ph.D. candidate at The Australian National University's School of Art & Design in the sculpture workshop. He has worked in Japan, England, France, and Germany, as part of the Leverhulme Research Fellowship, Wheaton Fellowship, and the Cité des International des Arts. He has earned numerous prizes and awards such as The Canberra Critics Circle award and the Queen Elizabeth II Silver Jubilee Award. Chaseling's work is represented in many international museums and private collections including the Australian National Gallery, The Pergamon Museum, Germany; and 21st Century Museum of Contemporary Art, Japan.
Details and Booking