Masterclass – Transparent Pattern Making in Glass – Ian Chadwick
Mon 13 November- 10:00 am

-

Fri 17 November- 4:30 pm

£795.00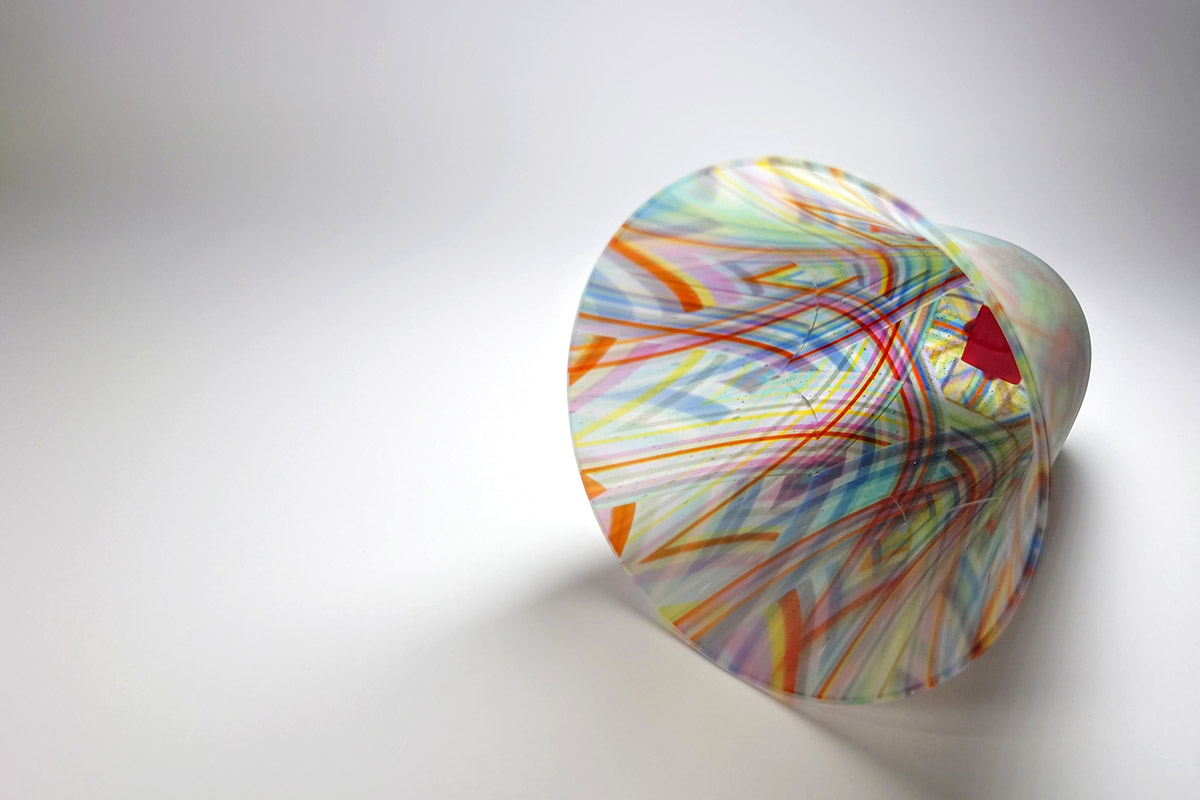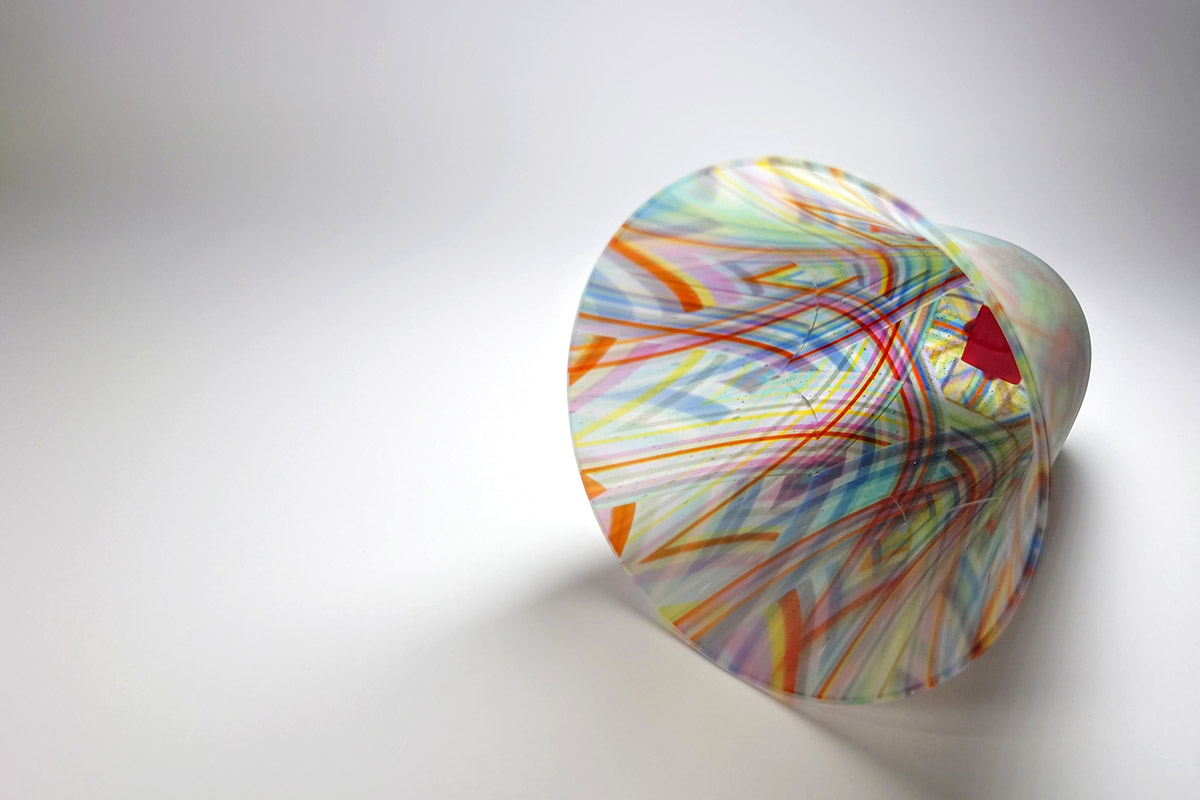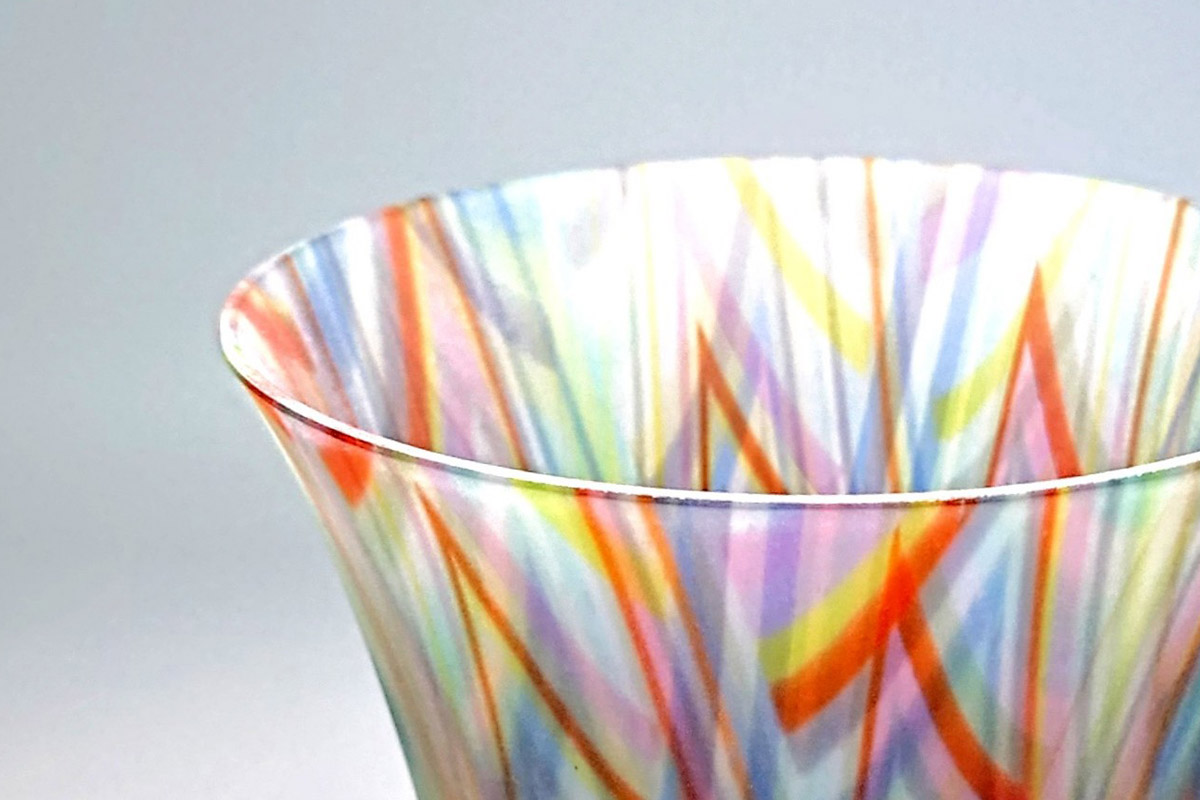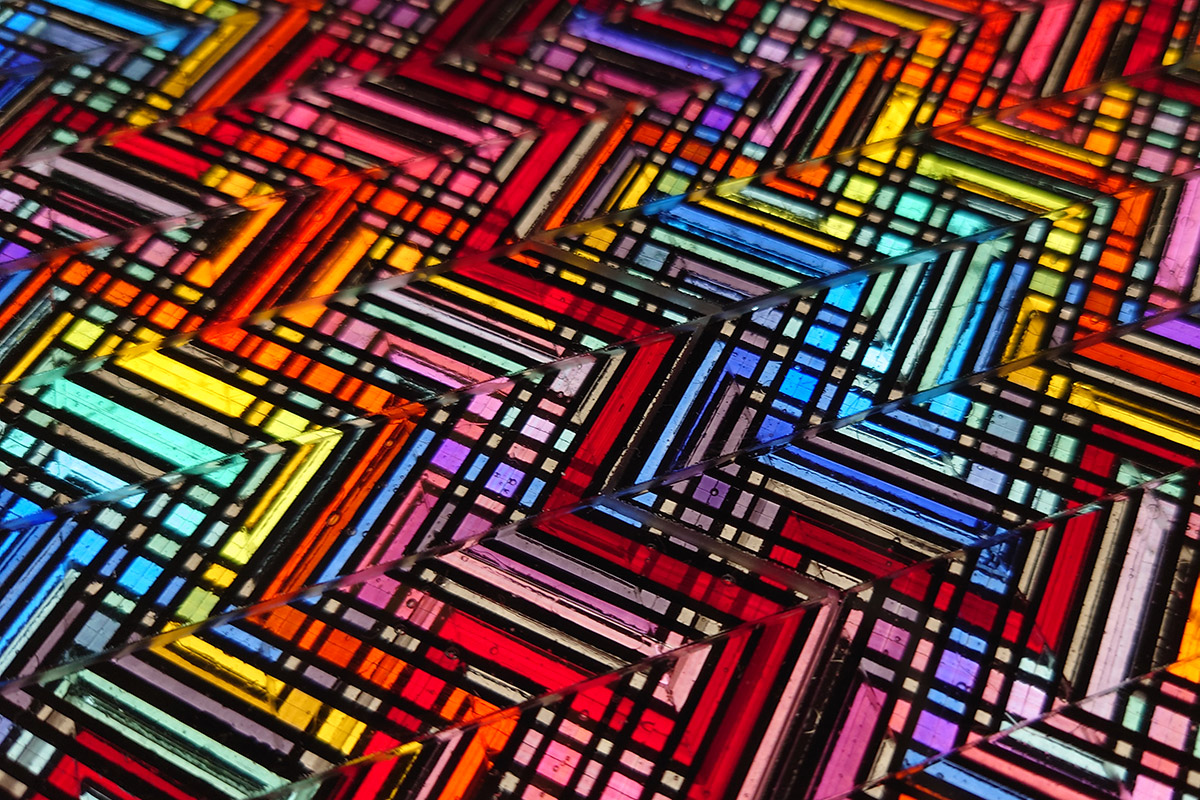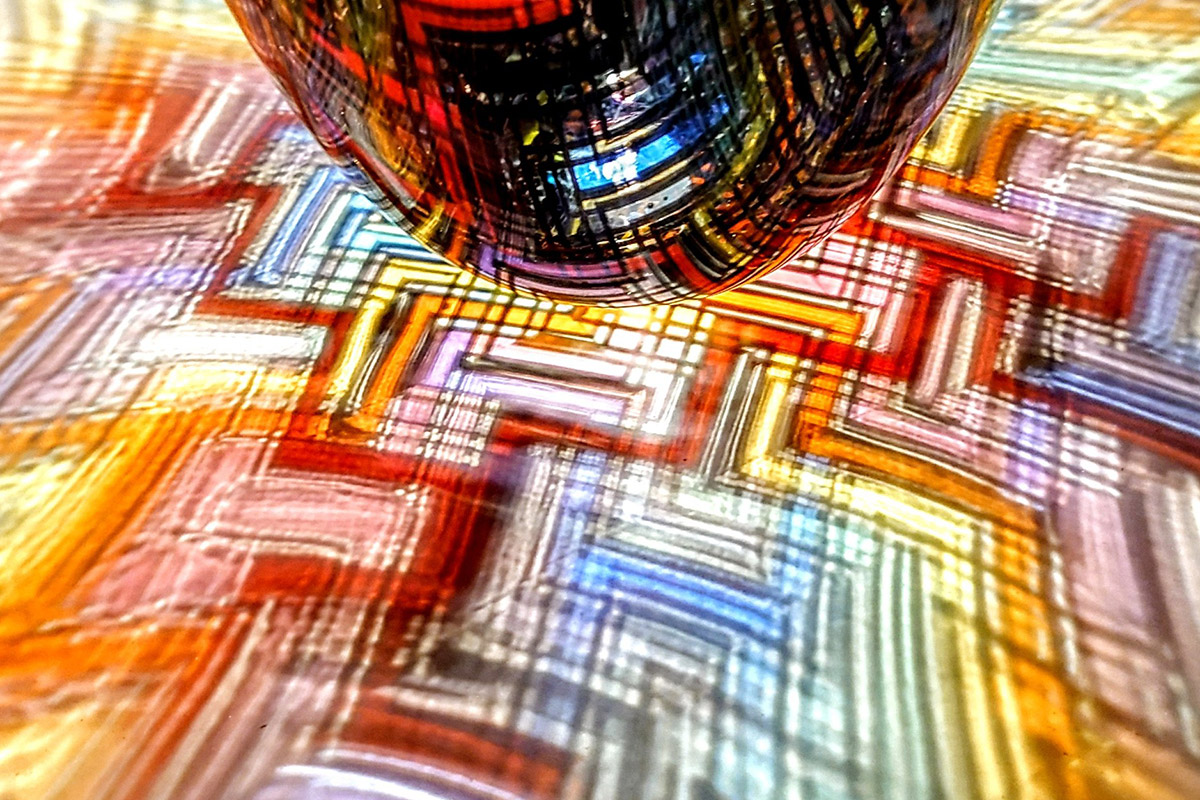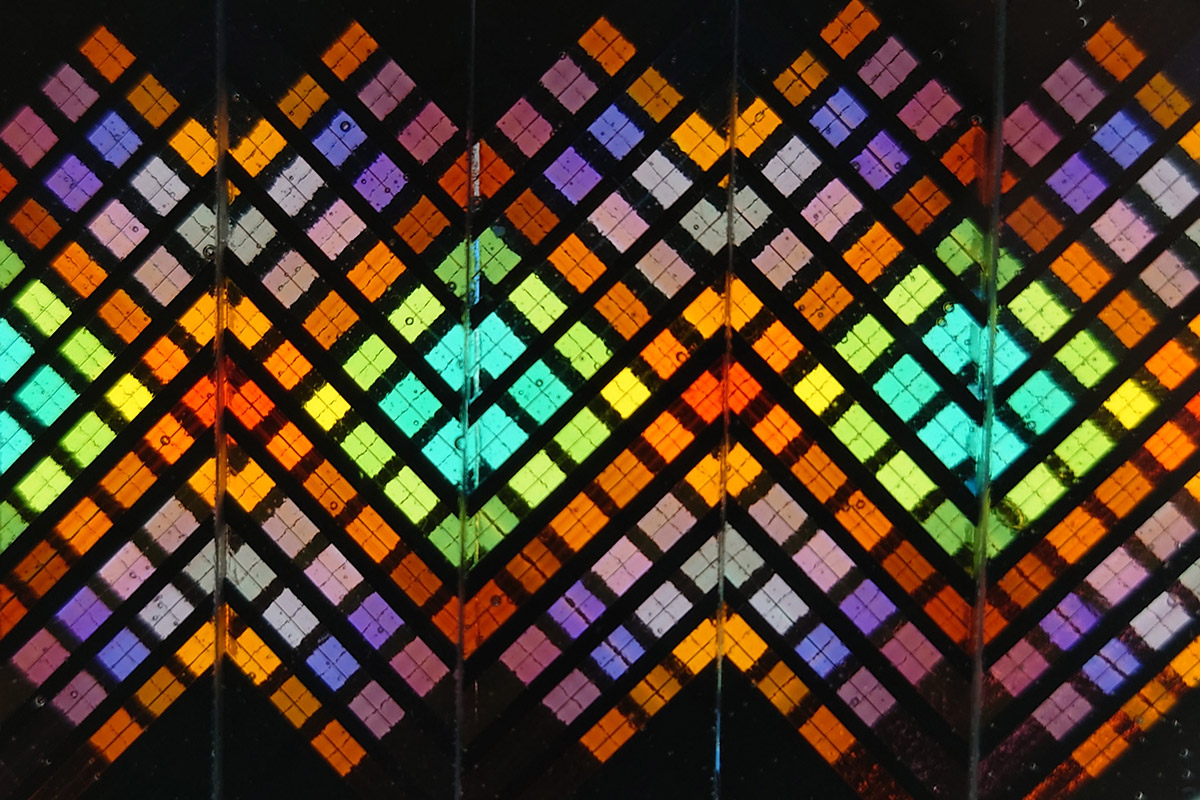 Course Outline
Take your pattern making in glass up a level…. to two layers!!
In this 5-day class Ian Chadwick will explore with you the potential of arrangement and use of transparent colours to produce intriguing geometric patterns within two layers. Using Bullseye stringers, the participants will be shown the principles of accurate stringer arrangement. The class will then explore the potential of cutting and arranging geometric components and the transformative effects of layering transparent linear pattern.
Participants should ideally be of an intermediate level, accurate hand cutting of glass is fundamental to this class, although techniques to improve your cutting, and ultimately your confidence, will be covered.
You will create a panel and a drop through vase. As well as glass cutting guidance your will also learn about cold-working and the process of rim removal with Silicon Carbide.
Course Tutor - Ian Chadwick
"Wow, what a great course! Thank you Glass Hub, Ian, and all of you for being such a supportive group."
Ian Chadwick is an internationally recognised Kiln-formed glass artist. Winner of the Worshipful Company of Glass Sellers Award at the British Glass Biennale 2019. Ian's background is in fine art sculpture and stained-glass window design, disciplines which apply to his constantly evolving range of kiln-formed glass art.
Ian has an interest in geometry, and in particular the history and philosophy behind the geometric symbols known as mandalas. This interest is realised in Ian's glass work where a ritualised process of making is employed to bring the essence of mandalas into the symmetrical glass patterns which have become his unique signature aesthetic.
"The glass I produce uses rotational symmetry as its fundamental design tool. Symmetry is used by man and nature as a device to add continuity, balance and harmony to a chaotic universe, its use in art and design, consequently, attains an aesthetic of order and familiarity."
Details and Booking