Masterclass: Colour Dropouts with Ruth Shelley
Tue Apr 26 2022- 10:00 am

-

Fri Apr 29 2022- 4:30 pm

£675.00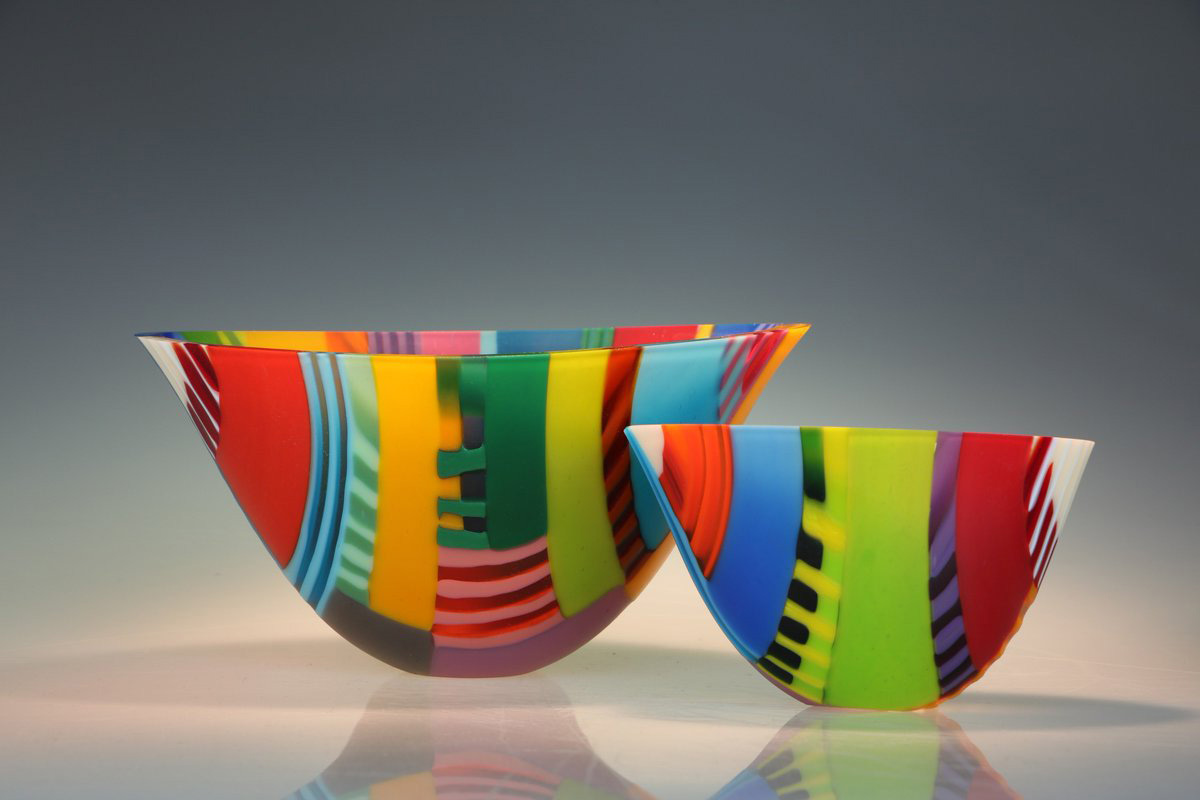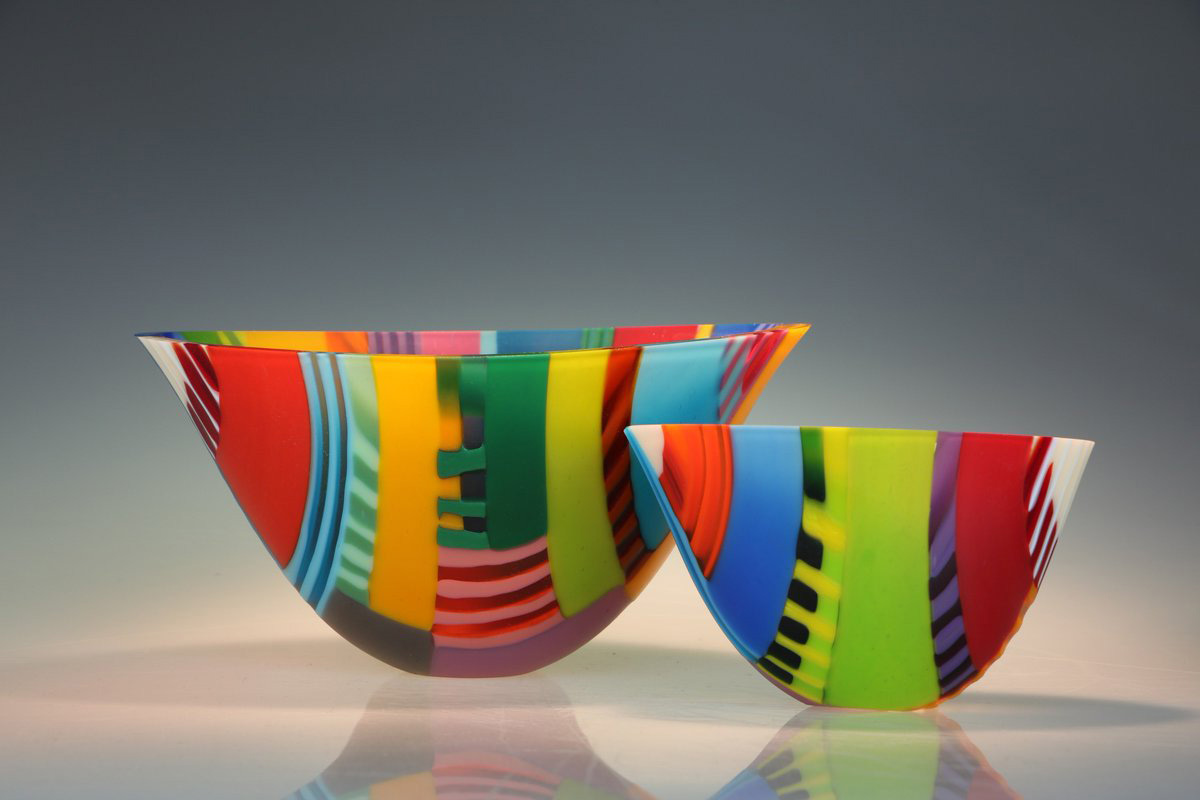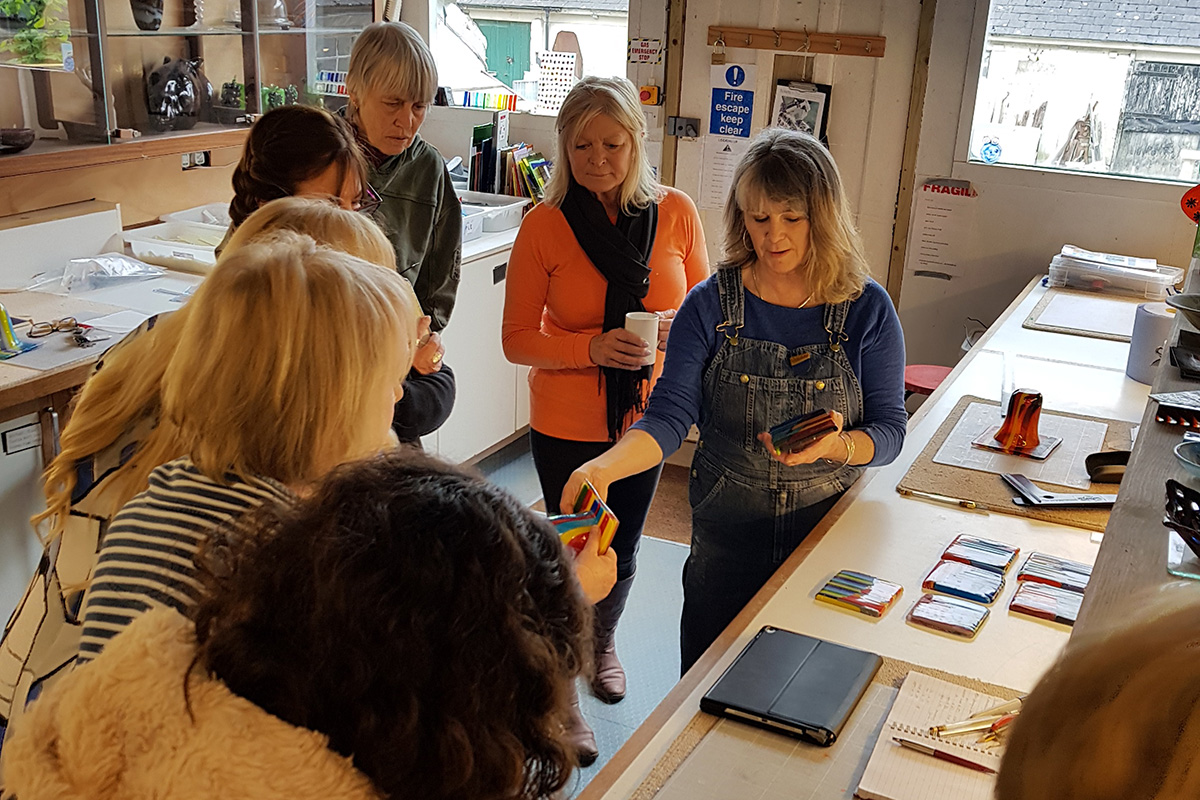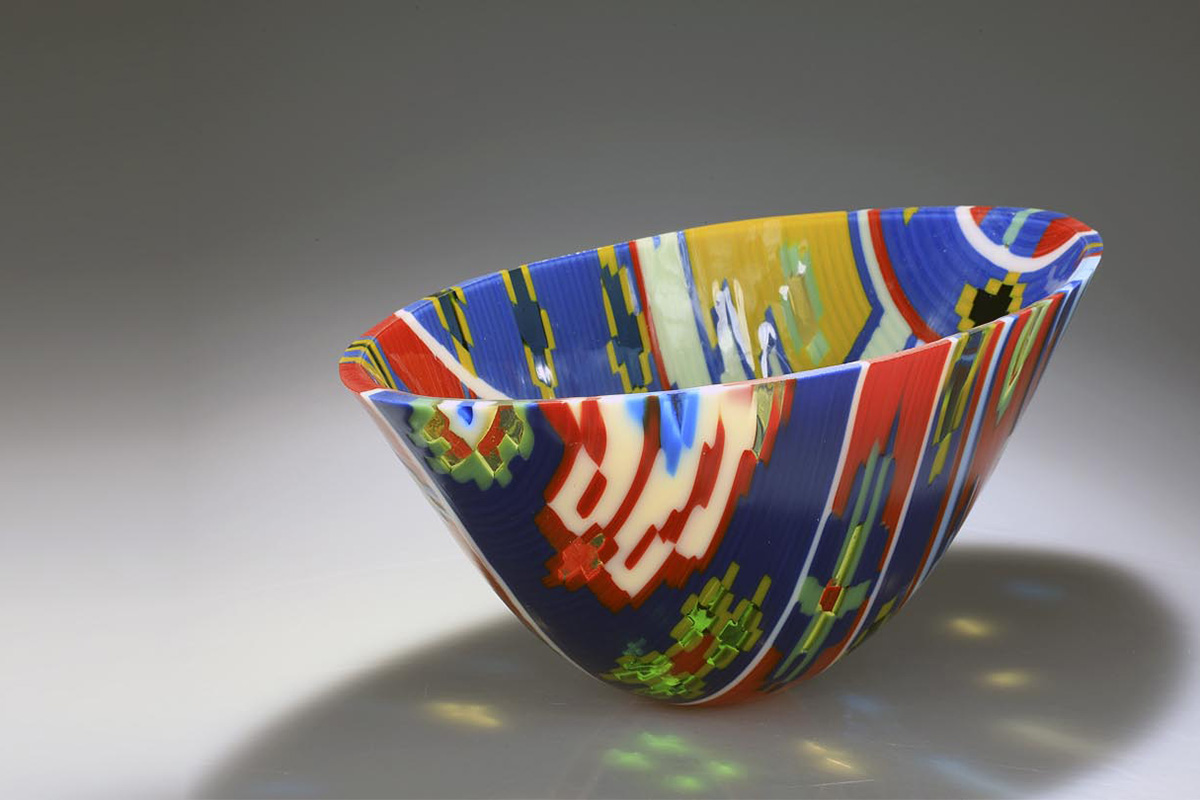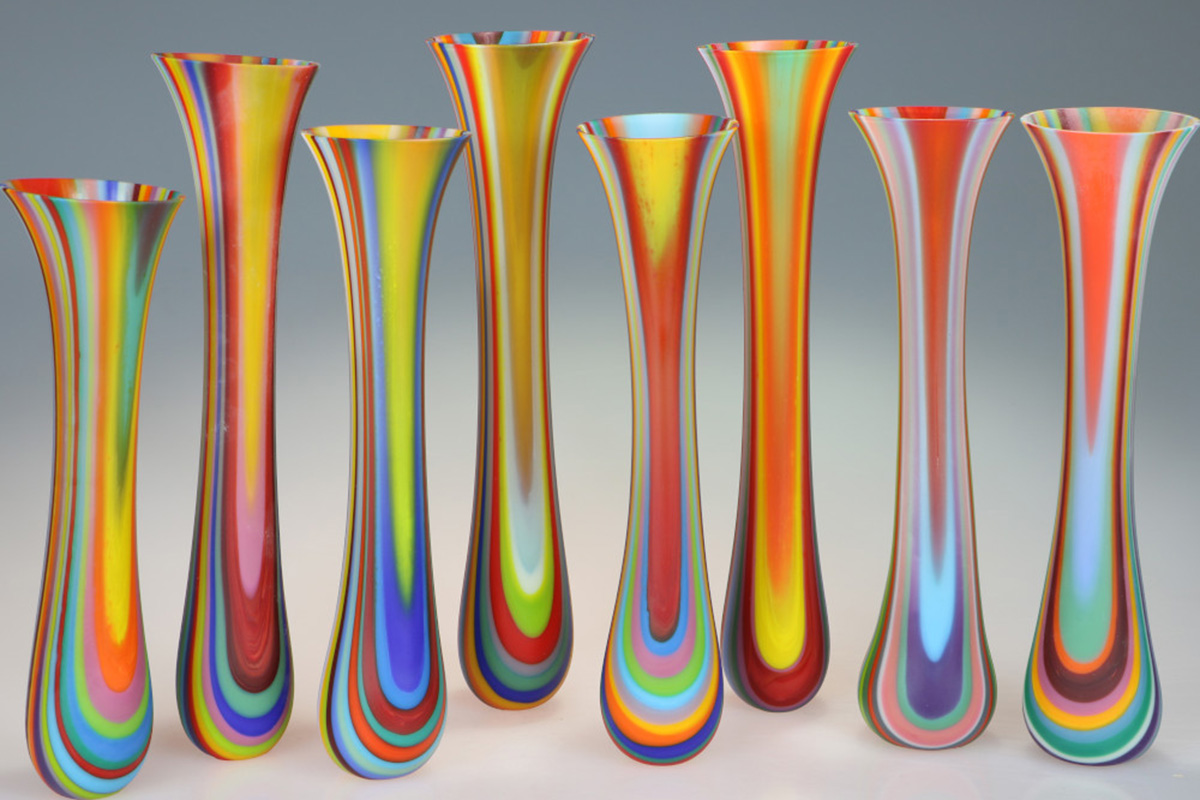 Course Outline
Have you ever wanted to recreate the colours that inspire you into glass but not sure where to start or you might find yourself wanting a colour that is not available 'off the shelf'? Ruth Shelley will guide you through the Bullseye colour palette with demonstrations, practical hands-on experiments and discussion. You will learn about layering colours and develop your own patterns to design and create a fused glass blank, proceeding to use heat and gravity to drop it through a 'drop ring'. You can expect to learn how set up the kiln, understand how the glass stretches during firing and how to remove and 'coldwork' the rim, as well as have valuable information on best firings procedures. In addition, you will learn how to re-cycle offcuts of glass into new 'blanks' for dropouts.
Participants would need to have some previous experience of working with fused glass and come with five examples of their favourite colours that they would like to represent in glass.
Thank you for another wonderful few days. It was, not only pure delight, but also with pure delightful people.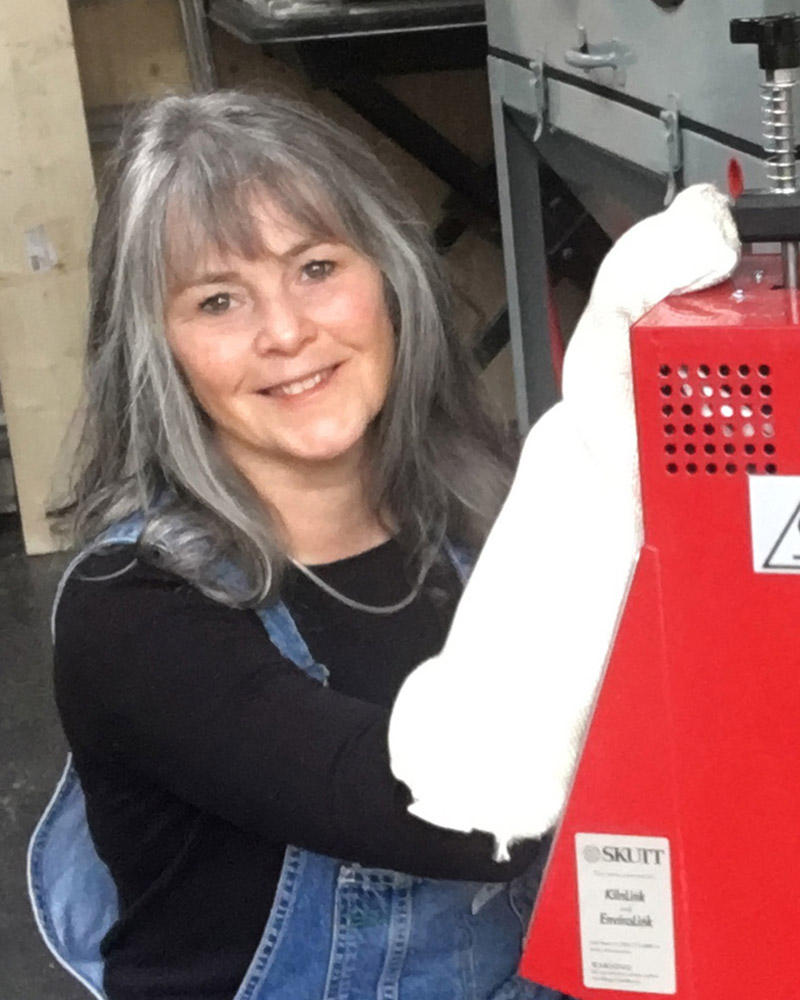 Ruth Shelley
Ruth Shelley is an award winning glass artist who has been working with coloured glass for over 25 years. She is known for the colourful patterned kiln formed glass vessels and has won the Glass Sellers Prize at the British Glass Biennale. She exhibits internationally and nationally. Her work can be seen regularly at London Glassblowing and Contemporary Applied Art as well as many other renowned galleries.
Although trained in Woven Textiles, Ruth's love of colour took her to experiment with glass and it's there that she has found her true passion. Taking her cue from her love of traveling, Ruth Shelley's inspiration derives from her observation of colour, balance and tone of nature. Her gravity dropped vessels create an interplay of light, form and colour that is evocative of the natural world which surrounds us. Ruth is continually experimenting and pushing the limits of glass.
Details and Booking