Masterclass: Screen Printing on Glass – James Cockerill
Thu 5 October- 10:00 am

-

Fri 6 October- 4:30 pm

£400.00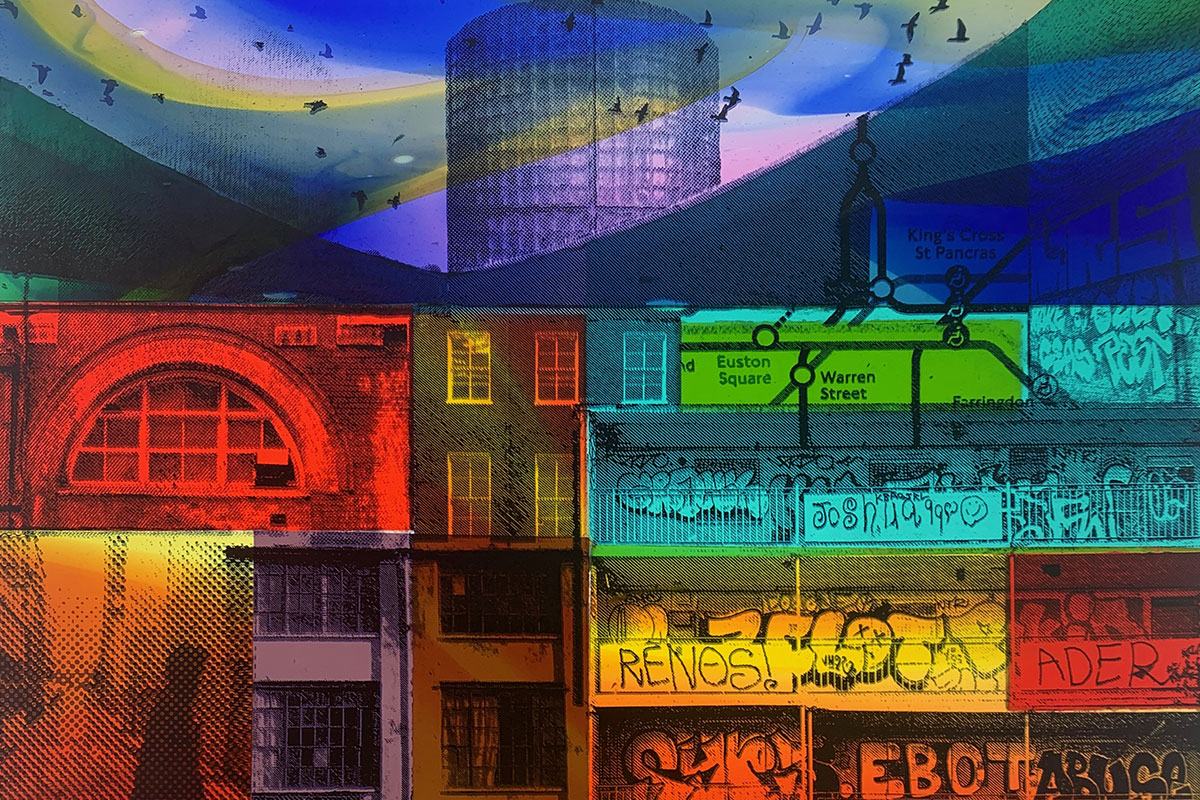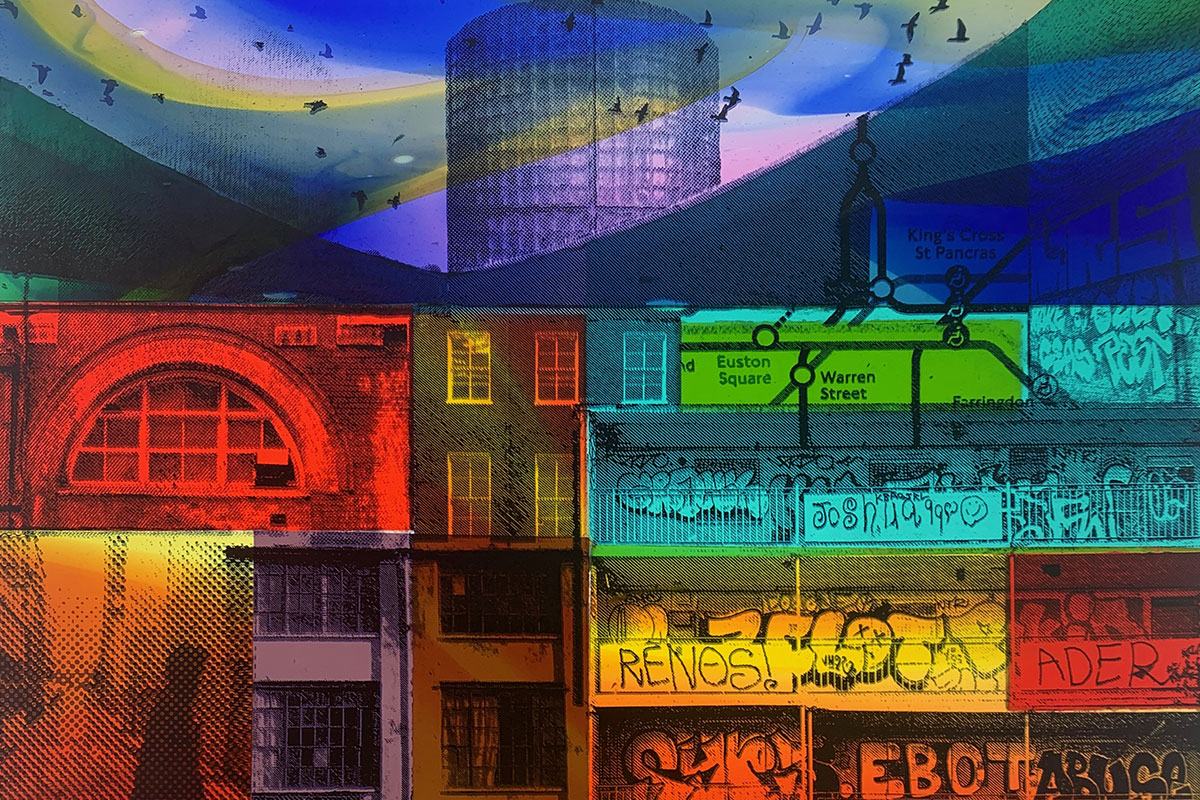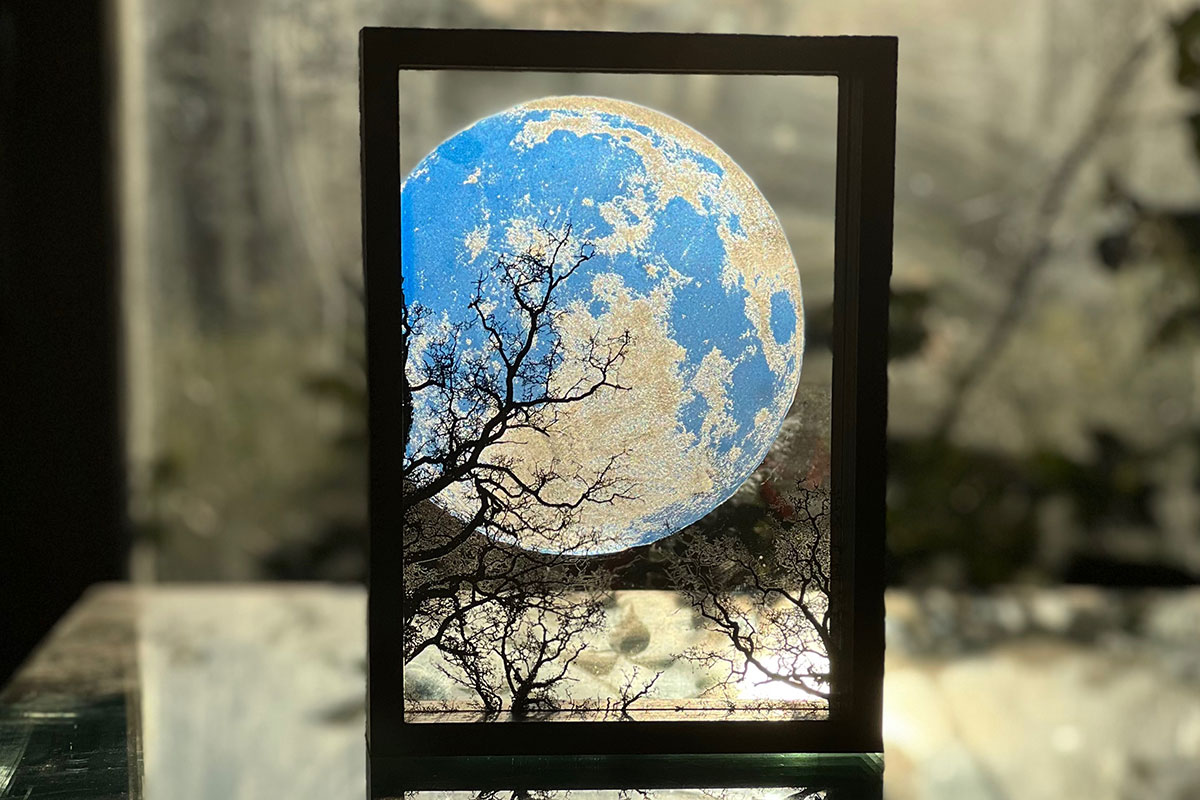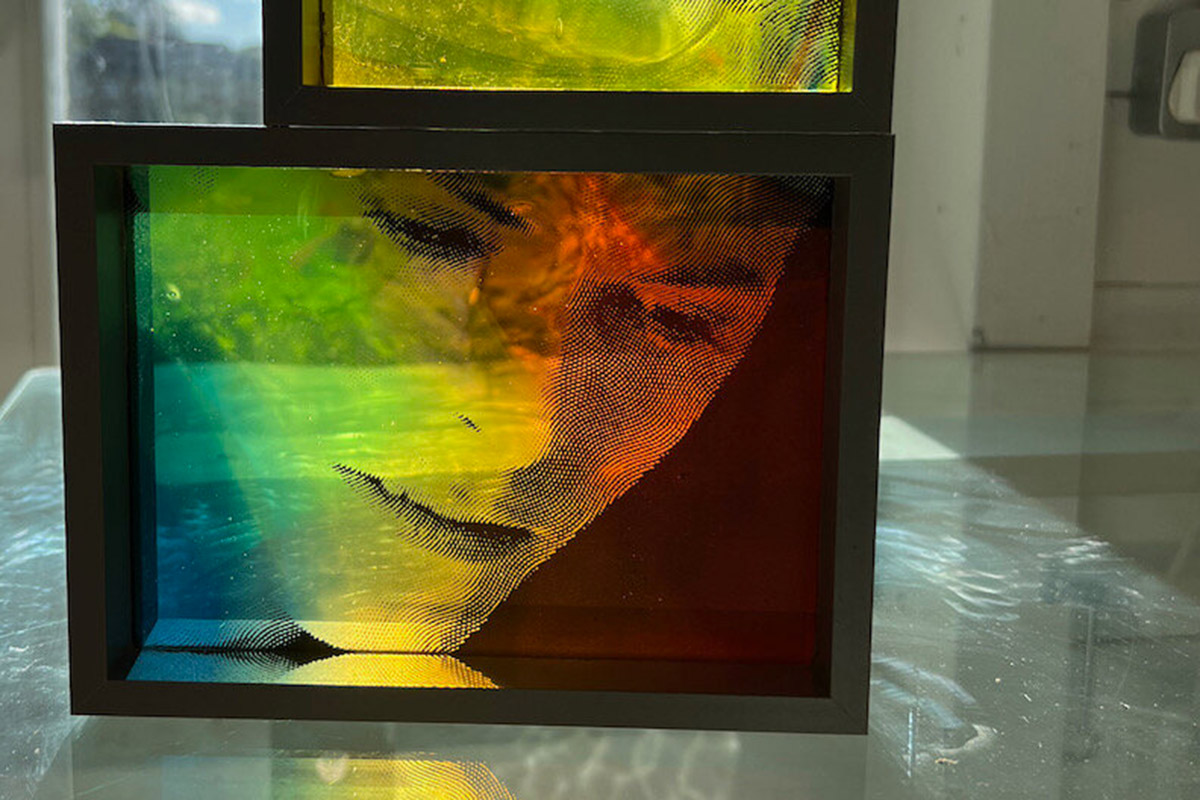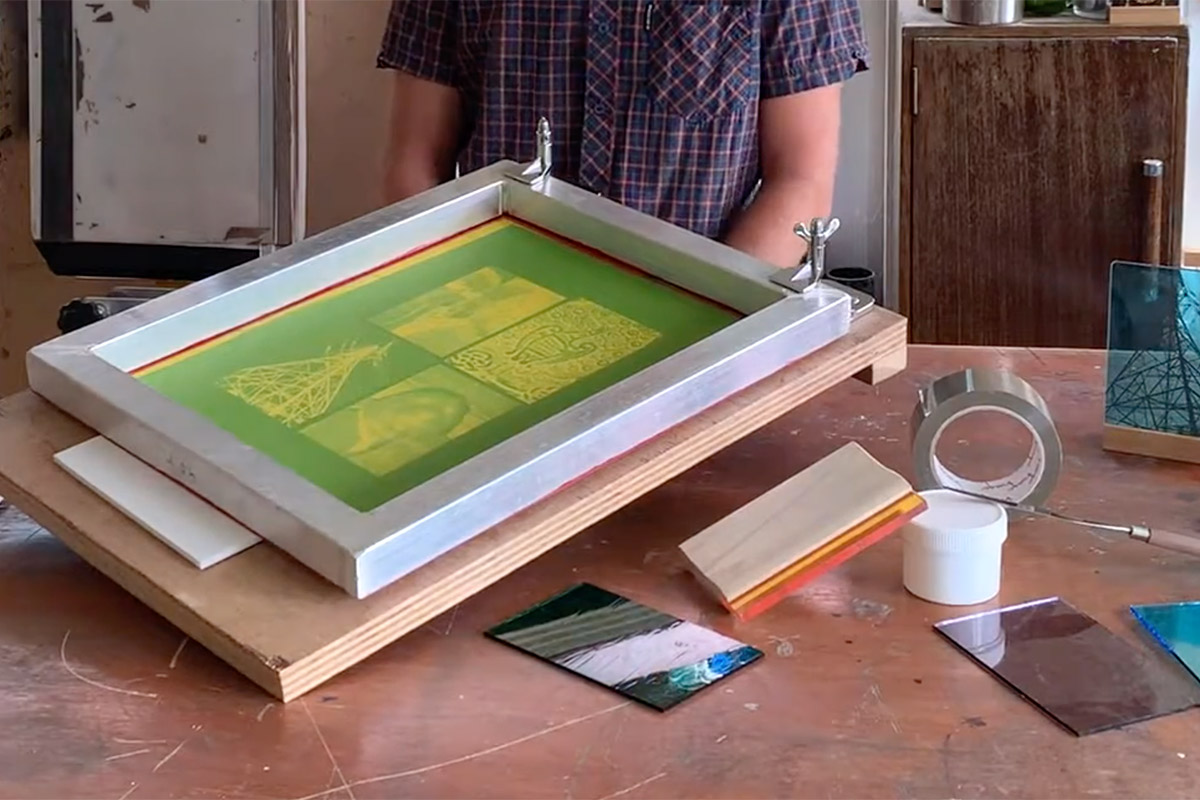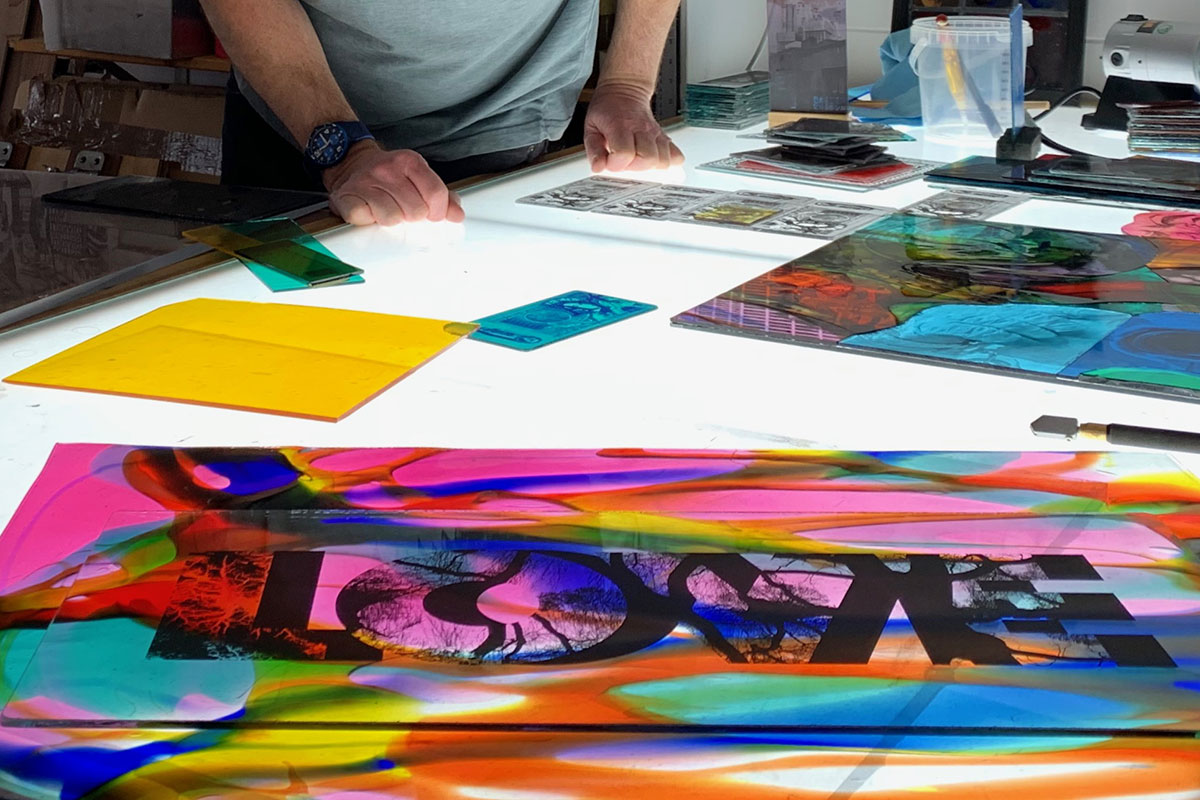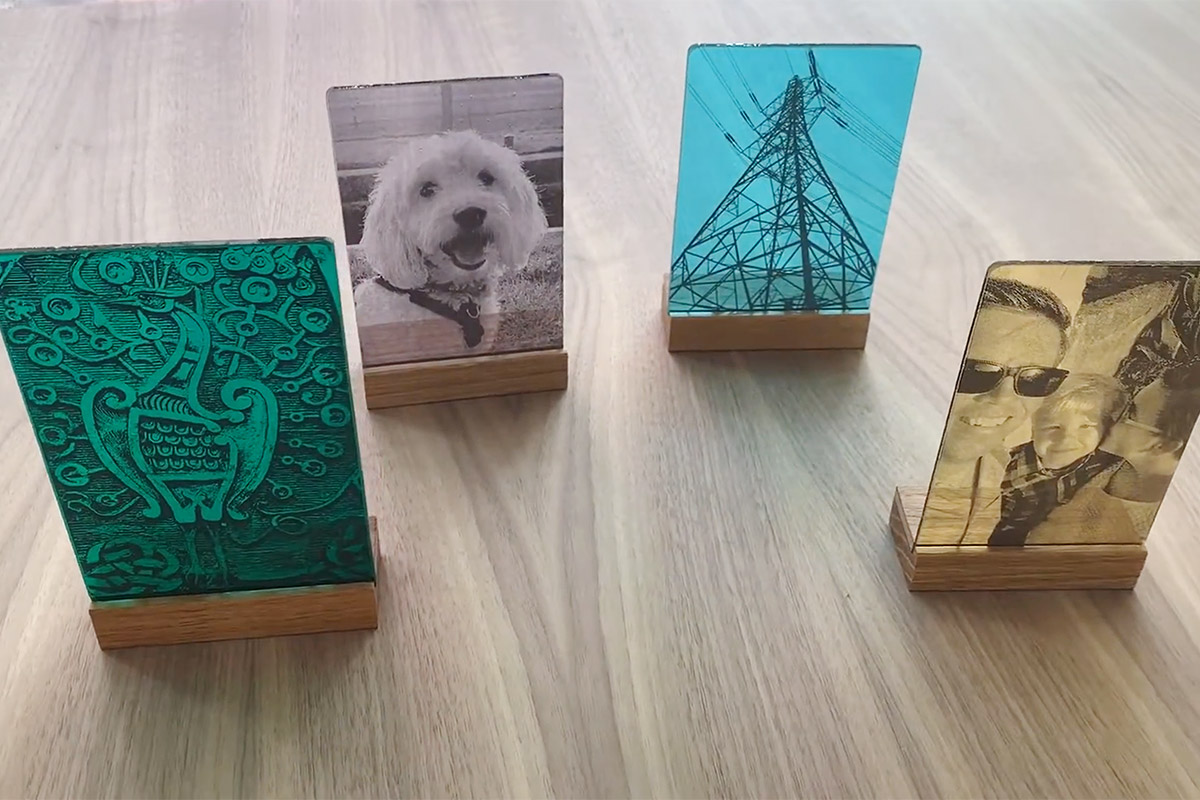 Great course, well presented and really informative. Glass Hub never fails to deliver excellent courses and chooses inspirational guest tutors like James, who are passionate about glass and who share…...read more →
Course Outline
Explore the exciting potential of hand-pulled, silk screen printing onto glass. Using traditional glass paints and enamels, you will build up layers of print to create stunning one-off works of art, perhaps as gifts for family or friends. We will provide you with pre-prepared screens using both stock images and one of your own images. Your designs will be laid over hand-made, mouth blown glass as well as float glass which will be fired in the kiln.
The course will include demonstrations in the use of photoshop to prepare images as well as advice on how to continue using screen printing as a part of your creative practice. No previous glass or print experience is required.
Profile - James Cockerill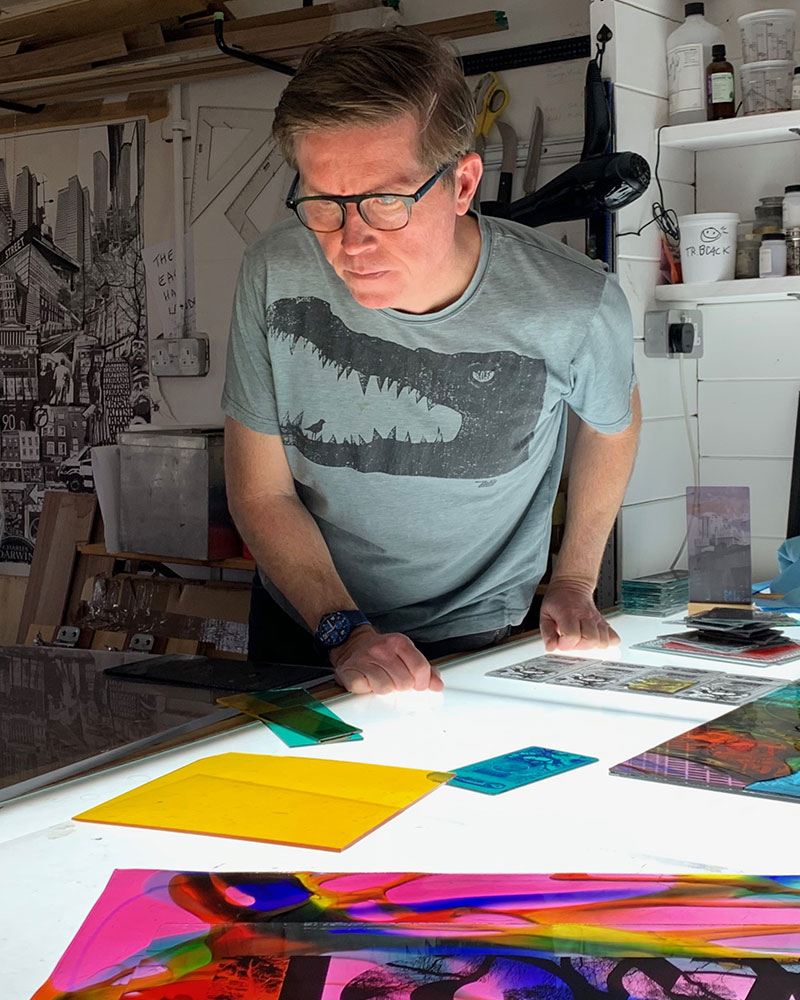 James Cockerill was First Prize winner of the prestigious 2019 Stevens Architectural Glass Artist of the Year Award. He is a Fine Art graduate and founder of HALTglass. James combines photography, graphic design and print with traditional and modern stained-glass techniques to create unique works of art. He photographs urban environments, which are reinterpreted through collage. These new landscapes are silk-screened onto mouth-blown, hand- made glass, then kiln-fired.
Details and Booking