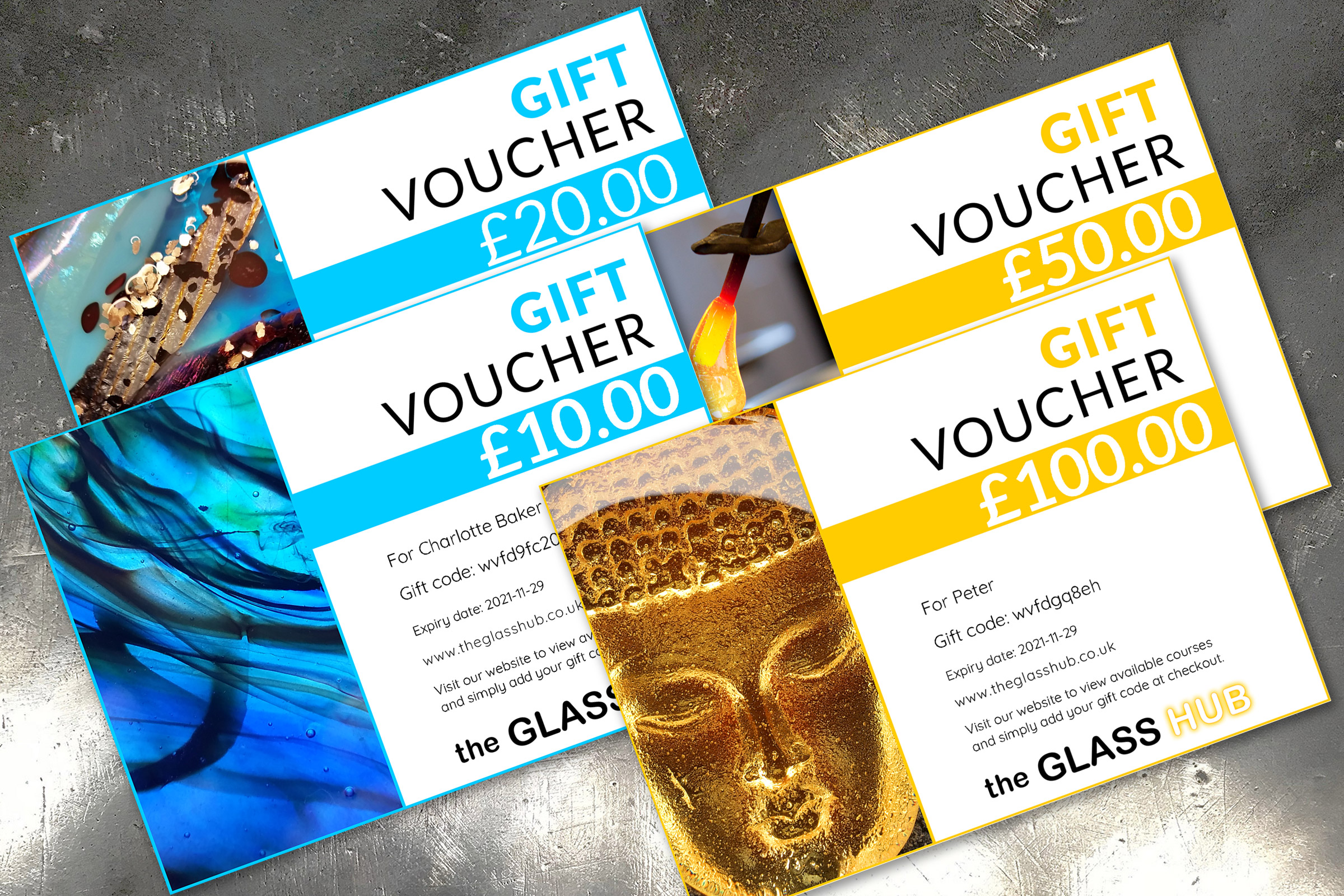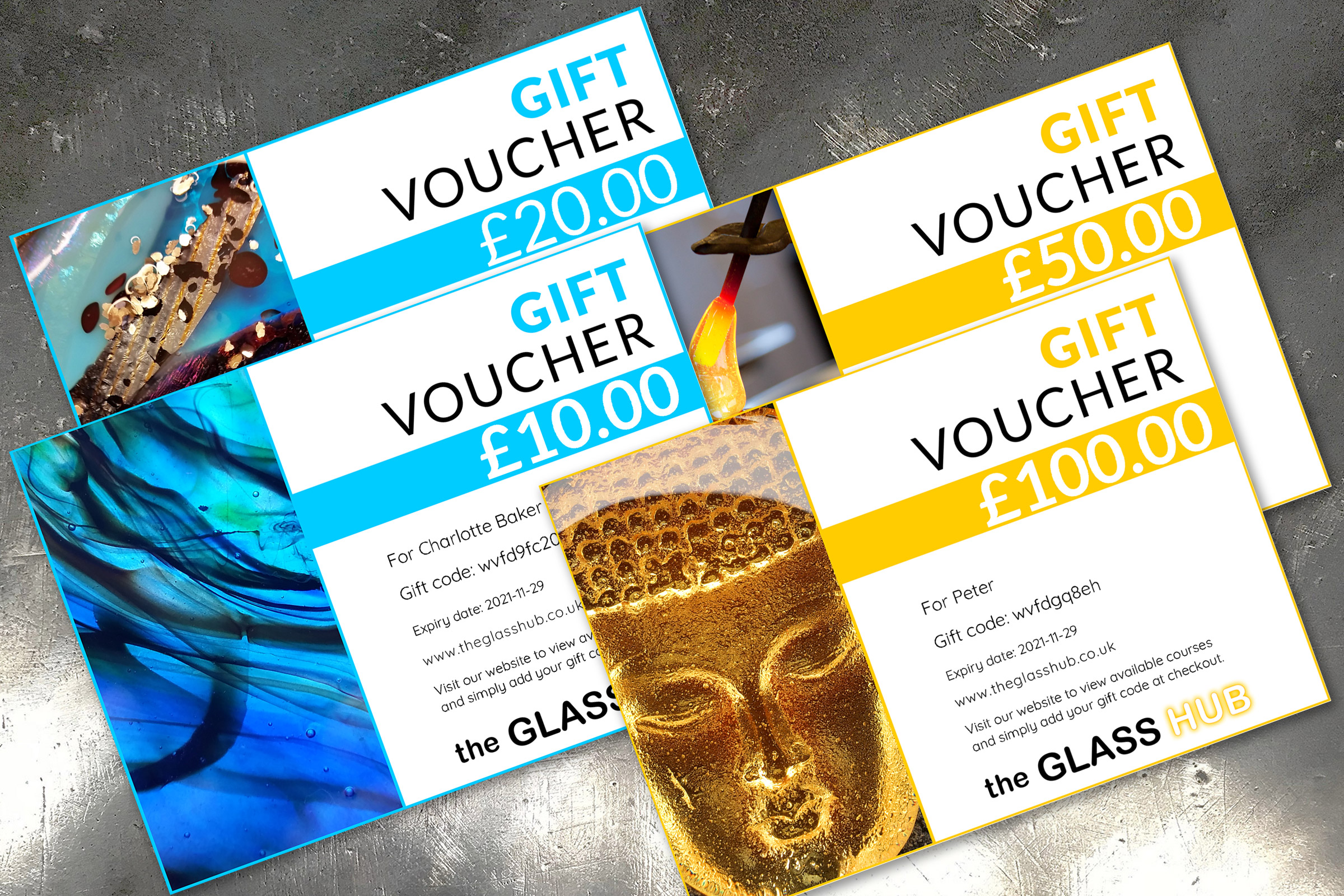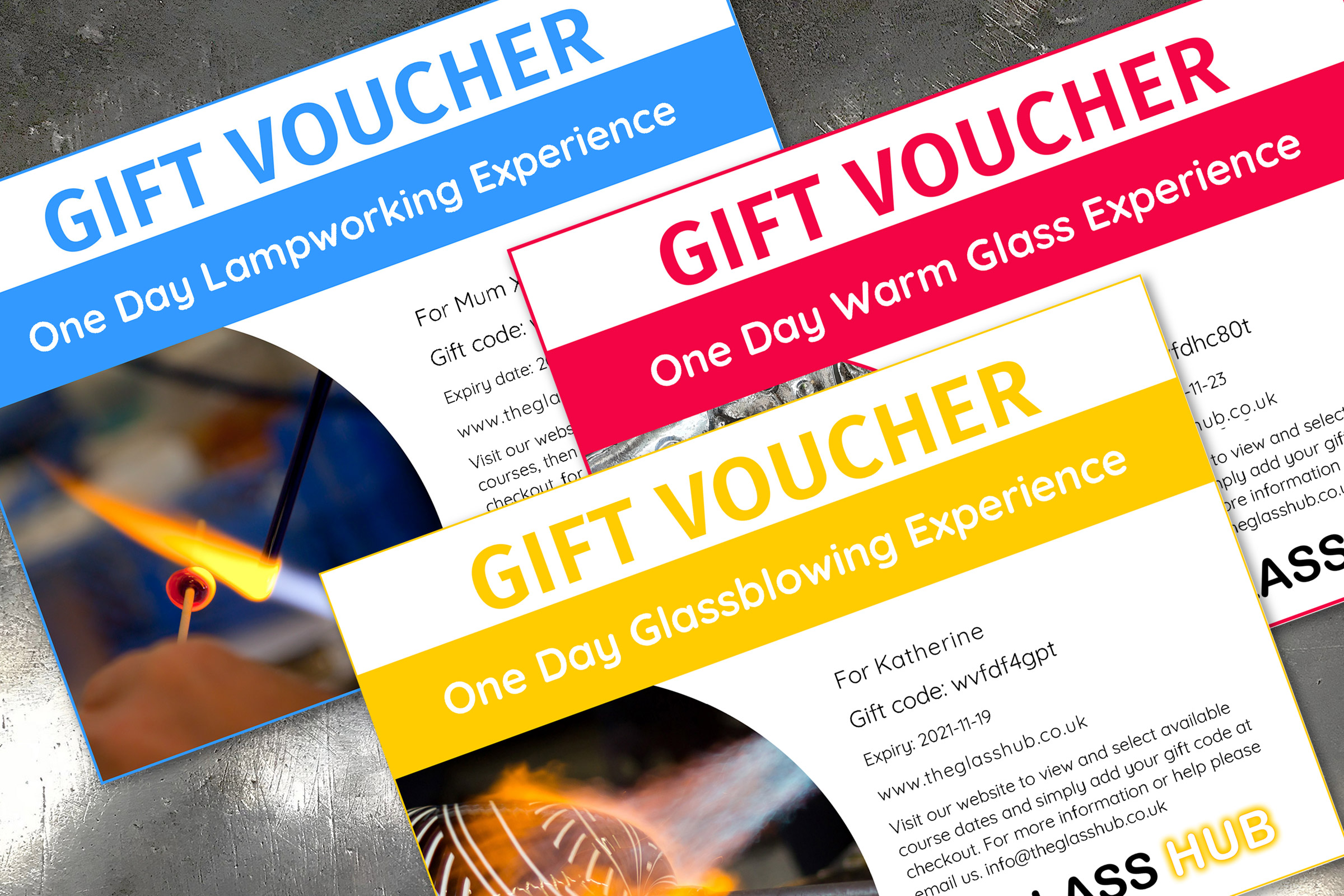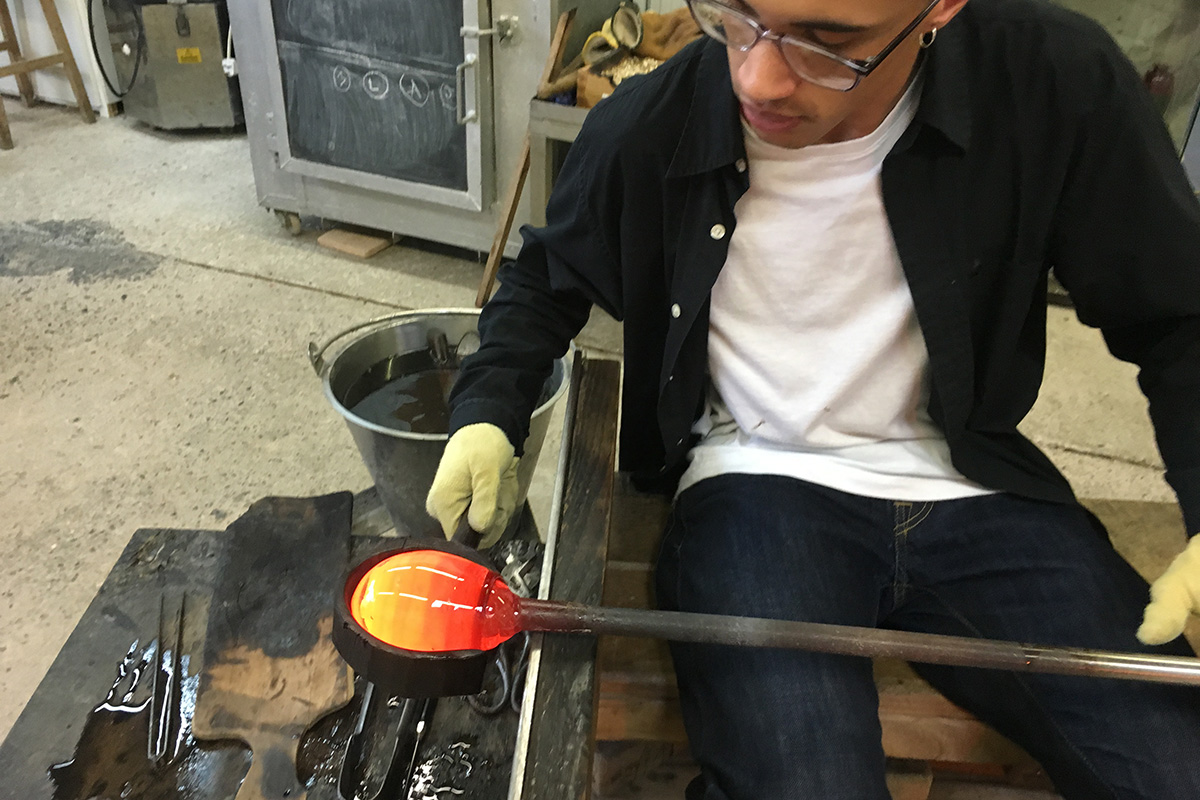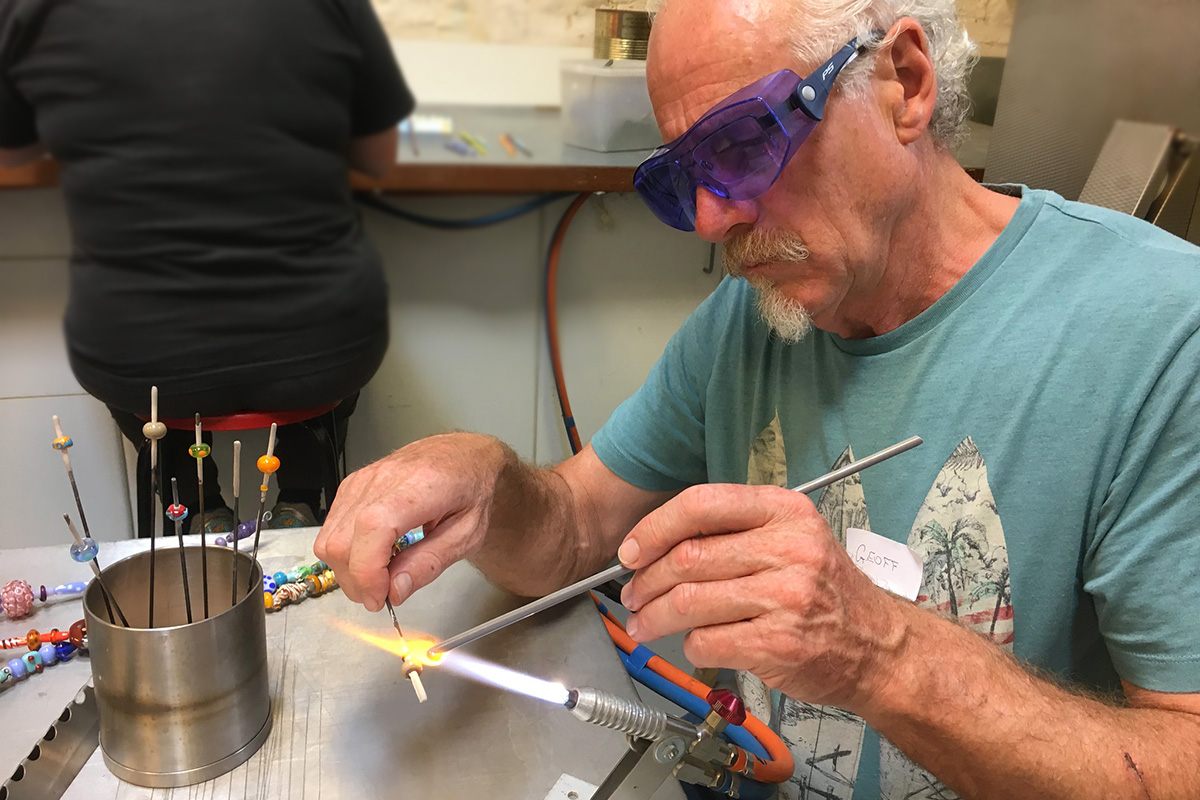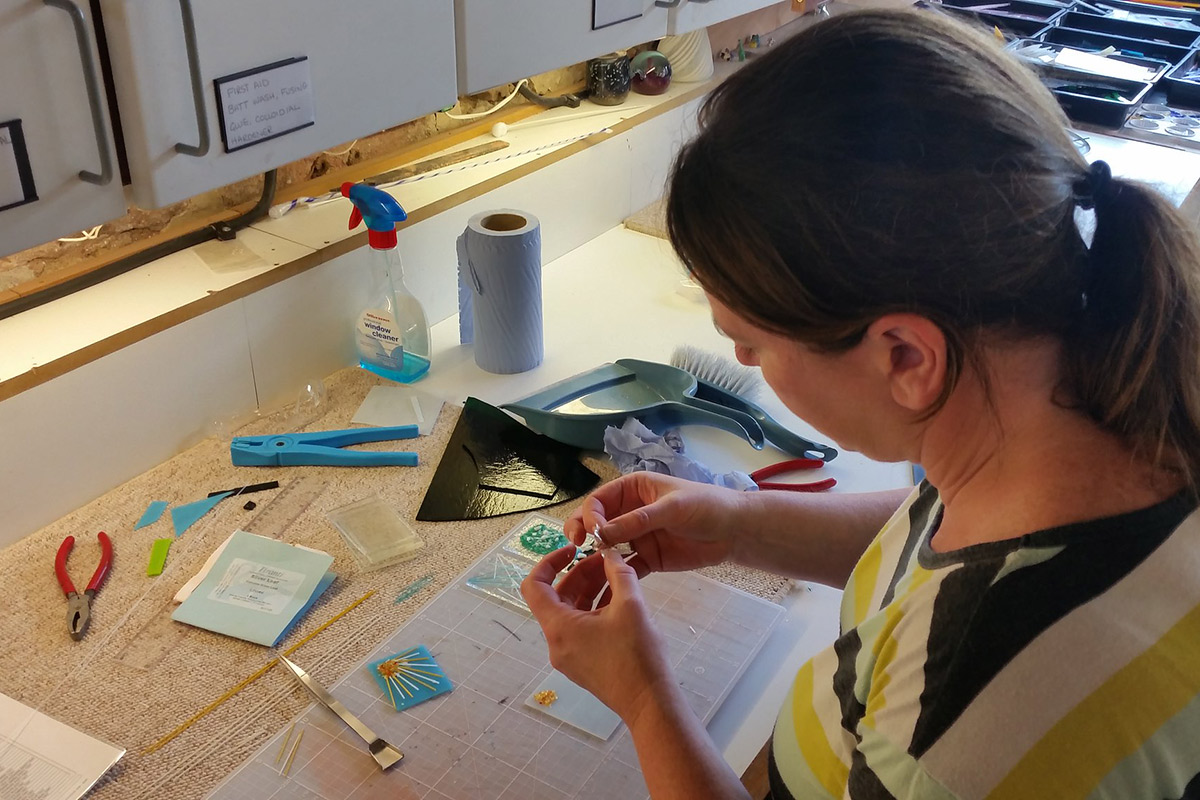 Unique Creative Gifts
Looking for a special gift for your friend or loved one? One of our gift vouchers will offer them a memorable creative experience and the opportunity to work with a truly unique material – glass.
You can purchase a full day's experience in either hot glassblowing – shaping molten glass from a furnace; warm glass – using kilns to fuse, melt and shape glass or lampworking – sculpting glass using a torch flame. Alternatively, you can purchase monetary vouchers that can be used towards any purchase or booking at The Glass Hub.
Email a voucher direct or print yourself...
You can choose to have the voucher emailed directly to your gift recipient (at the time of purchase) or you can email it to yourself to either print or forward by email to them. If you are looking to book for Christmas then you can do so at any time up to and including Christmas day and beyond – it's never too late.
Experience Vouchers
Money Vouchers
If you have any queries about purchasing or using our gift vouchers then please don't hesitate to get in touch – email is best: info@theglasshub.co.uk