Masterclass: Form and Colour with Katie Huskie
Sat 12 June- 10:00 am

-

Sun 13 June- 4:30 pm

£450.00
Course Outline
Katie Huskie will lead this weekend in the Hot shop, and focus upon the fundamentals of form and colour in blown glass. Her class will concentrate on the core principals of glassblowing, through the process of blowing basic forms well, and the exploration of colour with your chosen designs. This class is designed to improve glassblowing skills, ideas and confidence in the bench.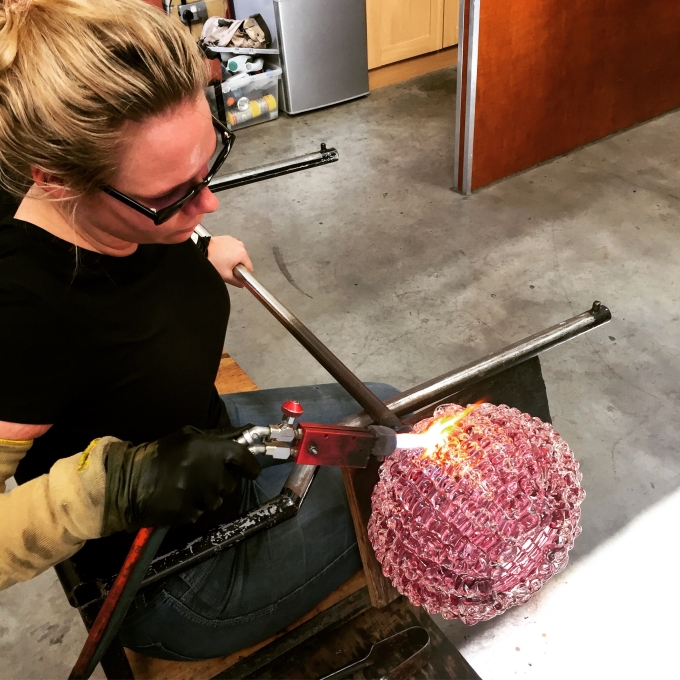 Course Tutor - Katie Huskie
Glass blowing has taken Huskie all over the world including a year based in Australia where she worked with numerous different glass makers to expand and broaden her knowledge. The expereience provided Huskie with the passion and determination to push her own glass designs. On returning to the UK she set up Devereux & Huskie Glassworks with James Devereux. They specialise in creating glass for designers and artists from the UK and overseas.
Huskie has always been interested in pattern whether it is within in nature, textiles or geometry. She is always searching for new influences and how she can include the patterns in hot glass.
Huskie has recently been named as Wimbledon Championship Artist 2018 alongside Nancy Sutcliffe. They will collaborate to create two large scale glass works that will be displayed within the clubhouse.
Details and Booking
Related Courses